Here at La Vida Liverpool we love bringing you the best places to eat and drink and the coolest things to do in the Liverpool region. From gorgeous restaurants to boss bars to virtual reality centres, there are so many amazing places to explore! Here we bring you 15 of the best places we've featured in our magazine in 2021. Which ones have you yet to try?
Amalia (Liverpool)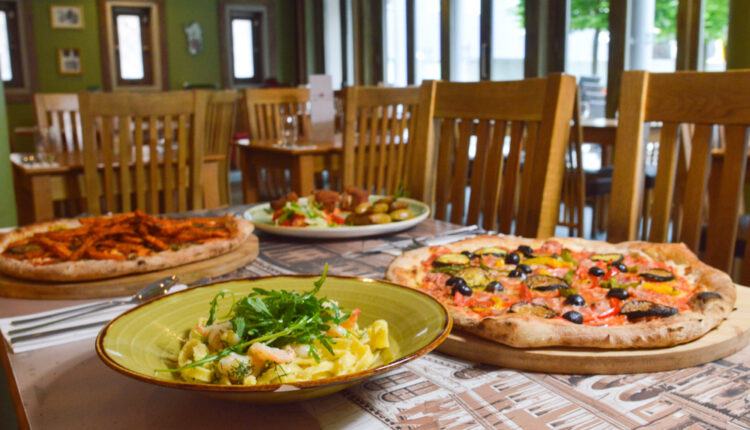 Liverpool's No.1 Italian restaurant, Amalia, has won too many awards to mention including — multiple Liverpool Lifestyle Awards, Liverpool Food & Drink Festival Awards and Best Pizza, Chef and Team in the national Italian Awards. For almost 10 years, Amalia has consistently been one of the best restaurants in the city. If you're looking for perfect pizza or pasta this is the place to be! Bellissimo!
Amalia / 2 Campbell Square, Liverpool, L1 5FB / 0151 709 0402
For more info and to book visit their WEBSITE!
Check out Amalia on FACEBOOK!
Blundell Street (The Baltic Triangle)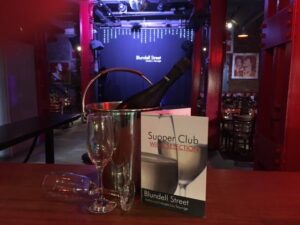 One of the best venues in Liverpool, The Baltic Triangle's classy Blundell Street has developed a formidable reputation for putting on quality food, drink and live entertainment — with a diverse programme of events. From drag shows to tribute nights to bottomless brunch afternoons, Blundell Street is the place to be for top notch food, drink and fun! An original cabaret club, Blundell Street knows how to put on a show!
Blundell Street / 63-65 Blundell Street, Liverpool, L1 0AJ / 0151 709 5779
For a list of what's on CLICK HERE!
Check out Blundell Street on FACEBOOK!
Elite (Moreton)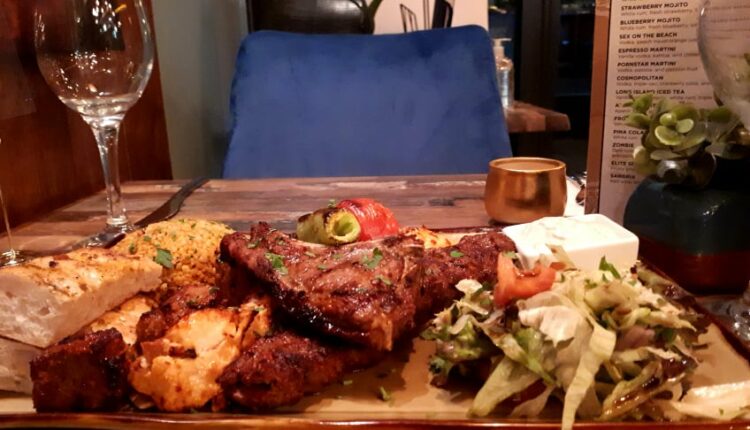 Ever since opening in October 2021, Elite Mediterranean BBQ & Cocktail Bar has fast become one of the highest rated restaurants in Wirral. The Moreton restaurant has been inundated with 5 star reviews from customers and has been praised by many for exceptional food, drink, service and atmosphere. With stylish modern decor and the very best Turkish and Mediterranean cuisine, Elite certainly lives up to its name! Exceptional!
Elite Mediterranean BBQ & Cocktail Bar / 278 Hoylake Road, Moreton, Wirral, CH46 6AF / 0151 306 3882
Check out Elite on FACEBOOK!
Check out Elite on INSTAGRAM!
Karma (West Kirby)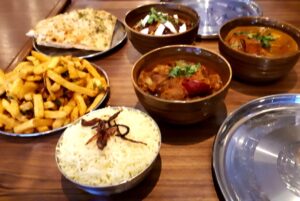 If you're looking for top quality Indian cuisine in the Wirral then look no further than Karma! Situated on Grange Road in West Kirby, Karma is one of the region's most loved Indian restaurants. Fusing traditional family recipes with a modern and stylish dining environment, Karma blends family history and heritage with cool contemporary dining. From tapas style small plates to mouth watering mains, Karma offers the best Indian food imaginable!
Karma / 9 Grange Road, West Kirby, Wirral CH48 4DY / 0151 625 5999
Check out Karma's WEBSITE!
Check out Karma on FACEBOOK!
Liberty Bell (Birkenhead)
A sumptuously decorated Grade II listed venue located opposite Hamilton Square station, Liberty Bell is one of the best places in Wirral for breakfast, brunch, lunch, pizza, coffee and events. With amazing decor, a great playlist and a relaxed atmosphere, Liberty Bell is somewhere you can quite easily spend the whole day and evening. Without doubt one of our favourite places to hang out!
Liberty Bell / 5 Hamilton Street, Birkenhead, CH41 6DJ / opposite Hamilton Square station / 0151 345 5390
Check out Liberty Bell on FACEBOOK!
Check out Liberty Bell on INSTAGRAM!
Mexican Bar & Grill (Liscard)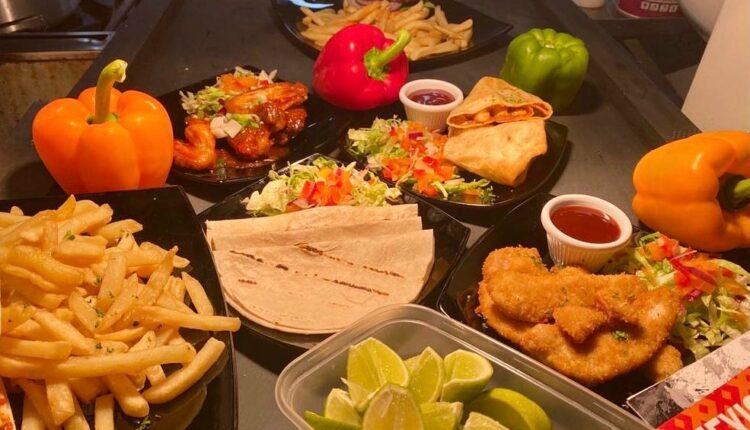 Liscard's gorgeous new Mexican restaurant has been making waves since opening in July 2021 — with exceptional reviews from customers. Open 7 days a week, Mexican Bar & Grill offers an exciting menu of flavoursome dishes — with starters such as quesadillas and stuffed jalapenos and mains such as chimichangas and skewers. A fun place to drink and dine, locals love it! Particularly good for a party or special occasion!
Mexican Bar & Grill / 45 Wallasey Road, Wallasey, Wirral, CH45 4NN
For delivery or to book a table call 0151 345 6382 or visit their WEBSITE!
Check out Mexican Bar & Grill on FACEBOOK!
Planet Vegan (Lark Lane)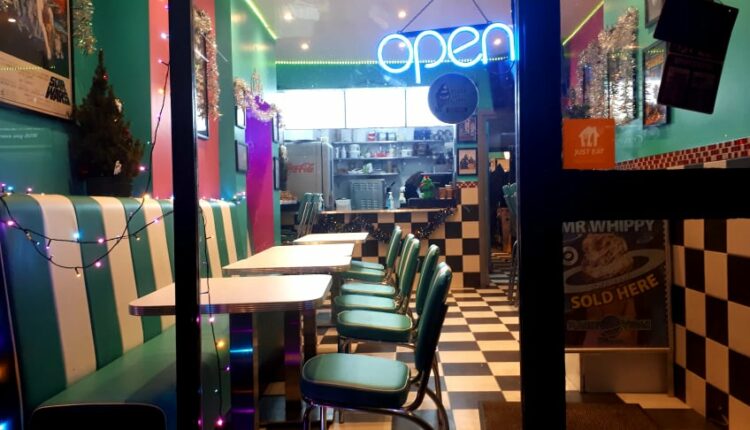 Lark Lane's cool American diner, Planet Vegan, is all about making vegan food fun and even nicer than the non-vegan alternatives. With burgers, burritos, dirty fries, mac n cheese, waffles, subs, dogs, salad bowls, shakes, snow cones, smoothies and loads more, Planet Vegan has revolutionised vegan eateries and shown people that being vegan and veggie doesn't have to be boring! A quality and ethical dine in or delivery option!
Planet Vegan / 77 Lark Lane, Liverpool, L17 8UP / 0151 319 9966
Check out the Planet Vegan WEBSITE!
Check out Planet Vegan on FACEBOOK!
Point Blank (Liverpool)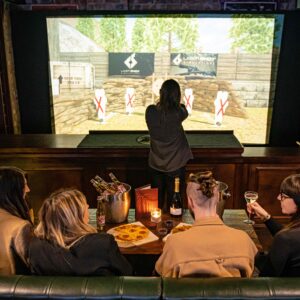 One of the coolest new bars in Liverpool, Point Blank brings you over 200 shooting games to be enjoyed alongside great food and drink — ideal for a date, with a group of friends, a party or a work doo! The underground Castle Street venue offers something fun and alternative to do in Liverpool — with over 200 shooting games, pizza, wings, cocktails, bottomless brunch and amazing offers!
Point Blank / 25 Castle Street, Liverpool / 0333 023 0363
To book a slot visit their WEBSITE!
Check out Point Blank on FACEBOOK!
Red Dog Saloon (Liverpool)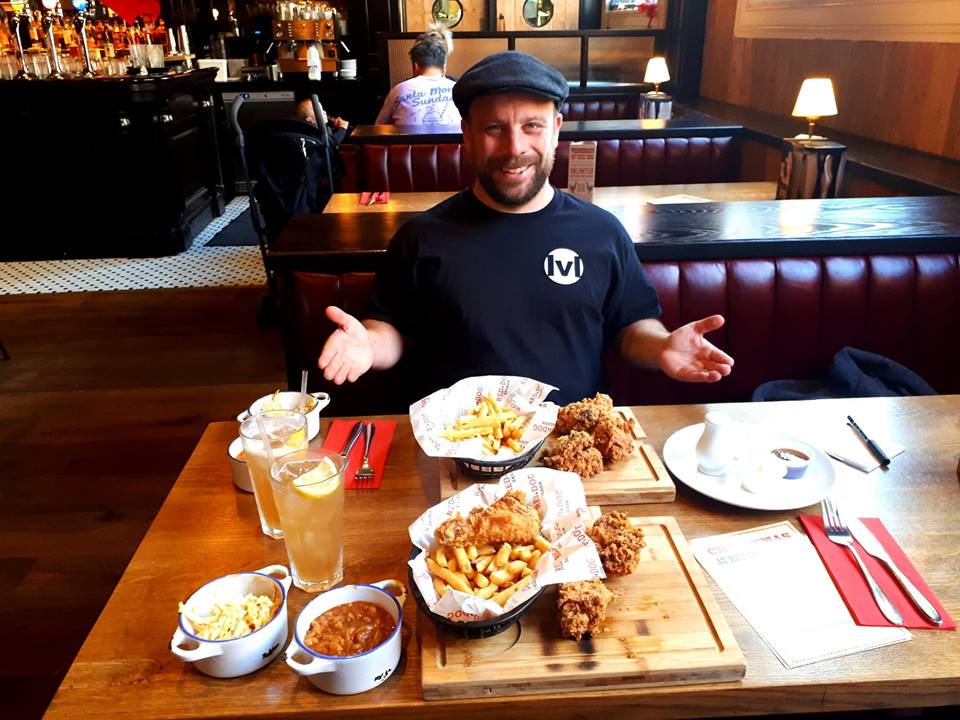 If you're after finger licking American smokehouse food in a cool bluesy environment then Red Dog Saloon is for you! The Bold Street restaurant is famous for its quality burgers, fried chicken and eating challenges. We've featured Red Dog Saloon a few times over the past few years we never get bored of the place — a fun, relaxed and mouth watering experience every time with great music!
Red Dog Saloon / 66 Bold Street, Liverpool, L1 4HR / 0151 363 6792
Check out Red Dog Saloon's WEBSITE!
Check out Red Dog Saloon on FACEBOOK!
Tanskey's (West Kirby)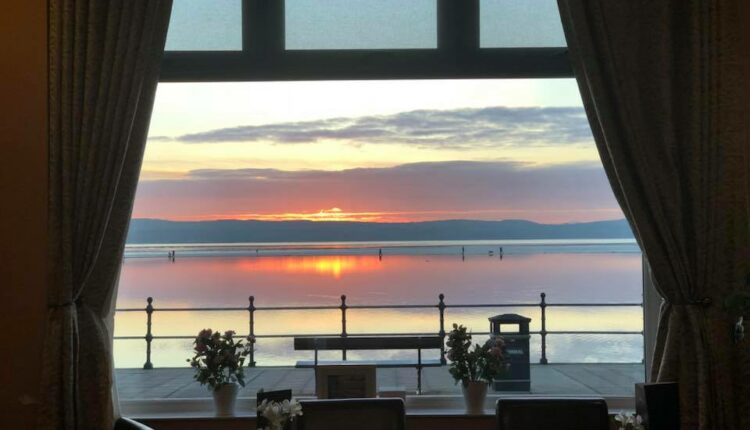 With stunning views over to Wales, West Kirby's promenade bistro, Tanskey's, is one of the best located venues in Wirral. The intimate venue is fully licensed and offers breakfast, lunch and occasionally evening meals and events and it's an ideal choice for parties, wedding functions and private dinner parties. If you fancy a bite to eat or a drink after walking around the Marine Lake or looking for the perfect event space, you won't find a better located venue.
Tanskey's, South Parade, West Kirby, CH48 0QG / 0151 625 3882
Check out Tanskey's on FACEBOOK!
The Pen Factory (Liverpool)
We've featured this absolute gem of a place a few times over the last few years and we're big fans of the Hope Street eatery and live music venue. One of Liverpool's coolest hangouts, The Pen Factory is a large open plan modern venue with a gorgeous courtyard out back. At The Pen Factory you can expect the finest quality small plates, roasts, craft ale, fine wine and events such as tap takeovers, tasting events, acoustic sets and live jazz.
The Pen Factory / 13 Hope Street, Liverpool, L1 9BQ / 0151 709 7887
Check out The Pen Factory WEBSITE!
Check out The Pen Factory on FACEBOOK!
The Ship Inn (Hoylake)
Hoylake's community pub, The Ship, has been transformed since Loz and Vic took the helm. During lockdowns, the team did lots for vulnerable members of the community and since opening back up they've been smashing it in the seaside town. With loads of live music from the likes of The Coral, their outdoor Shipyard events space and top quality food from multi-award winning chef, Adam Bowers, The Ship is one of the best pubs in Wirral.
The Ship Inn / 80 Market Street, Hoylake, CH47 2DW
For more info check out The Ship Inn on FACEBOOK!
The Stork Hotel (Birkenhead)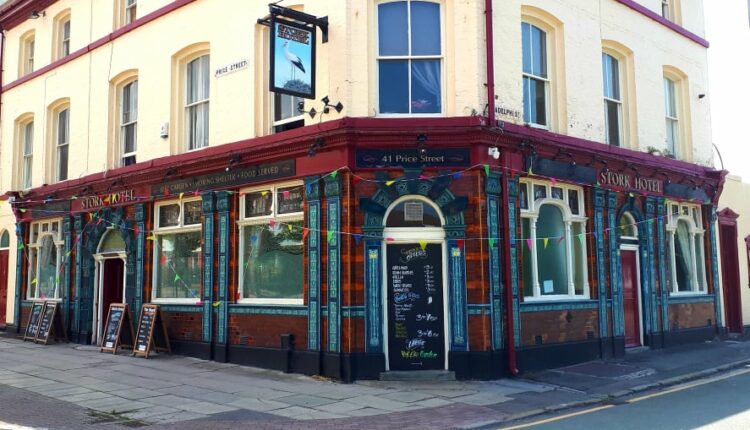 What a find this was in 2021! Birkenhead's iconic Grade II Listed pub, The Stork Hotel, is steeped in character and history — with stunning original features such as the beautiful mosaic floor and grand wooden bar. Entering The Stork Hotel is like stepping back in time and the new beer garden is a cracking place to sit and drink in the sun. If you're after a proper pub — this place is magical — and they have live music every Saturday, karaoke every Sunday and also incredible value roast dinners at just £5.95 for 3 meats!
The Stork Hotel / 41 Price Street, Birkenhead, CH41 6JN / 07375884066
To enquire about free venue hire at The Stork call 07375884066
Veggie Republic (Liverpool)
Another cracking vegan place we discovered this year is Veggie Republic. Located on Cook Street opposite Slug & Lettuce, Veggie Republic is the home of vegan tapas — with over 80 dishes from all over the world and gorgeous vegan pizzas and burgers. Based in a gorgeous Grade II Listed building, Veggie Republic offers incredible vegan dishes in a relaxed environment, with cosy booths upstairs and basement seating downstairs.
Veggie Republic / 16 Cook Street, Liverpool, L2 9RF / 0151 306 9848
For the menu and to book visit their WEBSITE!
Check out Veggie Republic on FACEBOOK!
VR Here (Liverpool)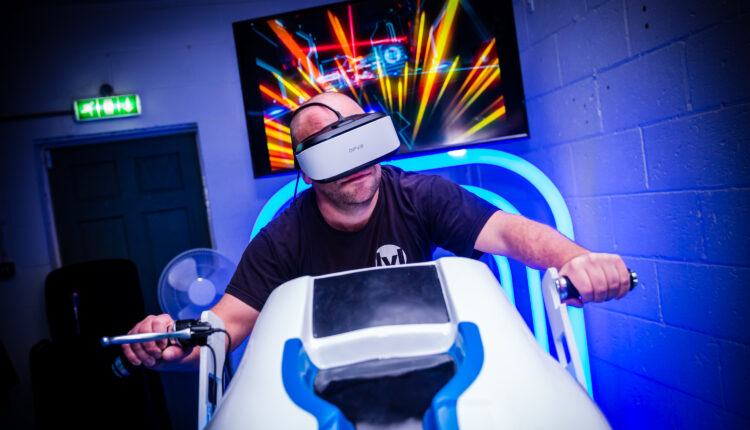 Last alphabetically but by no means least is the amazing virtual reality centre, VR Here! Not a restaurant, bar or venue but we've featured these guys a few times last year and simply had to include them. One of the coolest places we've discovered in Liverpool, VR Here is the North West's highest rated virtual reality centre and has over 40 immersive and diverse games from rollercoaster rides to car and bike racing to shoot 'em ups! So cool!
VR HERE / 31 Paul St, Liverpool L3 6DX / 0151 528 6486
To book a session or party visit their WEBSITE or call 0151 528 6486!
Check out VR HERE on FACEBOOK!
The past couple of years have been a nightmare for the hospitality and entertainment industries but it's been great to see so many fantastic businesses bounce back and survive the ongoing uncertainty. Here at La Vida Liverpool, we love showcasing the best places to eat, drink and have fun at and trust us when we say — the places on this list are highly recommended! We hope you try some in 2022 and enjoy them as much as we do!