The world is getting smaller with more and more flights available to intrepid travellers, so deciding where to visit has become one of the hardest parts of any trip. With so many places now more accessible than ever, finding that undiscovered diamond in the rough can be a nigh on impossible process. With that in mind, I have come up with a few ideas for destinations you may not have considered at first, but are well worthy of being involved in your future plans. Here are my 5 hidden gems to visit in 2018 to give you some food for thought when planning your next holiday:
1. Ljubljana — Slovenia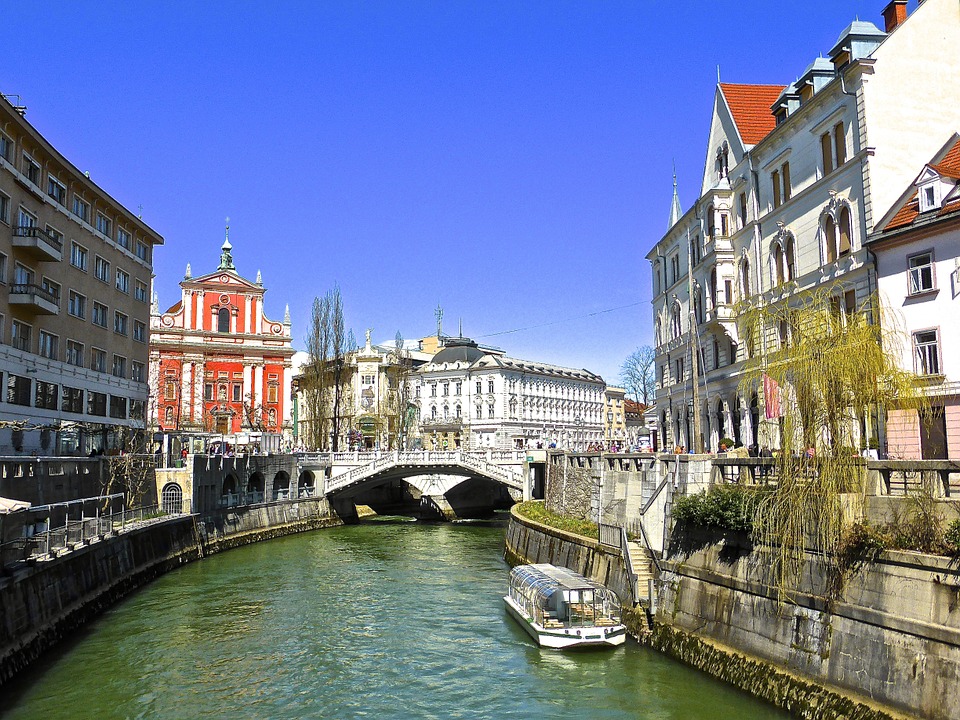 The capital and largest city in Slovenia, you would be forgiven for not believing those facts on a stroll around this gorgeously quaint city. Filled with sprawling green spaces and cobbled narrow streets, back alley bars and underground cafes, this still feels like a step back in time despite its capital city status. I first visited around 15 years ago and fell in love with the place.
With car traffic restricted in the city's centre, only pedestrians and cyclists can enjoy the views over the glistening Ljubljanica River that flows through its heart, giving a real air of peace and tranquillity. Flanked throughout by stunning architecture and guarded by the historic Castle overlooking the city, there is an undeniable charm about Ljubljana. That does not diminish its capacity for a lively night however, with endless bars and a wide variety of clubs making it a perfectly viable destination for those who enjoy the nightlife element to a city break.
Amazingly, Ljubljana can also be used as a base to indulge in some Winter Sports, with ski resorts within easy reach for day trips, or in the summer, head out to one of Slovenia's many beaches, with 40km of crisp sand sprawled across the Adriatic coastline.
Direct flights are available throughout the year from a number of London airports and while Slovenia's move to the Euro has made it slightly less affordable than it once was, a typical long weekend break can cost around £300pp including flights and transfers.
2. Namibia
I was lucky enough to visit Namibia a couple of years ago having won the prize at a travel event and I can honestly say it was one of the most breath taking places I have ever experienced. Africa as a continent is growing in popularity with travellers, and with it the traditional safari options are increasing in price and crowds. Namibia offers unbelievable wildlife set amongst what feels like another world, far away from the crowded game reserves in more traditional destinations.
The second most sparsely populated country on the planet, a self-drive itinerary is definitely the way to go here. Picking your route becomes the tricky part and much depends on how much time you have, such is the vast nature of this amazing place. They drive on the left and you will be lucky to see another car every hour outside of the towns and cities as you traverse endless desert landscapes. You are more likely to encounter groups of baboons or a herd of elephant than people too.
In the North is Etosha National Park, home to countless wildlife and a perfect safari destination, or visit the Zambezi River further east to witness marauding hippos and deadly crocodiles. Former German settlements like Swakopmund on the West Coast have recently been the playground of Hollywood stars such as Brad Pitt, positioned on the edge of the stunning Namib Desert. This blood red desert is home to world famous sand dunes ripe for adventure such as quad biking or sand boarding. Or venture further South to the gigantic Fish River Canyon, the biggest canyon in Africa and one of the biggest in the world.
With adventure abound like no other destination and a constant sense of awe and wonder leaving you stunned throughout your stay, a visit to Namibia is a once in a lifetime experience. Flights are easily accessible with connections in Frankfurt and a typical two week adventure can cost around £2500pp including accommodation and car hire depending on the time of year and standard of hotels.
3. Florida Keys
Think of Florida and no doubt Mickey Mouse and Co along with thrill rides, water parks and huge crowds are the things that most come to mind. While Orlando certainly has a lot to offer and is an unbeatable entertainment destination, there is so much more to Florida than theme parks and cartoon characters.
The Florida Keys are a string of tropical islands stretching out off the Southern tip of Florida towards the Caribbean. Once home to Ernest Hemmingway they are awash with sunshine, views, rum and a chilled out, hip atmosphere. The drive from Miami to Key West is worth the journey alone, taking in 110 miles over 42 bridges on the famous overseas highway. It is one of the great American road trips and is definitely bucket list material! Hire a convertible, drop the top down, turn the volume up and take in some incredible views.
Showing a different side to Florida the Conch Republic is also known for its key lime pie, pirates, water sports and live music – lots of live music! Duval Street on Key West is particularly famed for its Jazz, Cuban and Salsa music on a mile long stretch of vibrant bars. Pop in and grab a cocktail to watch the famed sunsets on the Florida Keys, you won't regret it.
Flights to Miami are plentiful and trips can even be twinned with Orlando to satisfy the theme park junkie in you if you wish, but a typical week in the Florida keys will set you back around £1400pp including flights and car hire depending on standard of hotel and time of year.
4. Porto Santo — Madeira/Portugal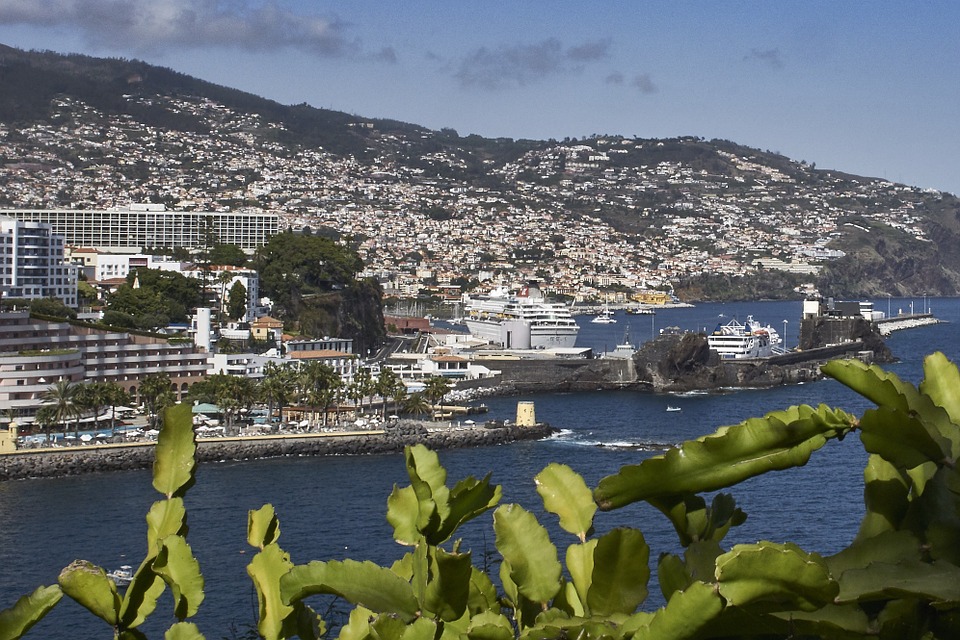 Madeira is a hugely popular destination for many UK travellers seeking some sunshine on an island filled with lush greenery, bohemian bars and cafes as well as crystal seas lapping onto sandy beaches. This popularity may not appeal to everyone, so why not take a trip to Porto Santo instead? Part of the archipelago that includes Madeira, Porto Santo is one long beach with a bit of island attached. Along its nine kilometres of soft white sands, you'll find just a handful of hotels and restaurants, making Porto Santo one of the last 'undiscovered' resorts in Europe.
An unspoilt island paradise it may be, but it also offers plenty of activities for those who like a more active escape. A rugged interior makes it perfect for long walks or hiking, while there are opportunities to enjoy some horse riding, a world class golf course and game fishing. While the island's capital, Vila Baleira, offers an intriguing touch of history too, once being the home of Christopher Columbus.
The island has a small airport so the most likely way to reach it is via a flight to Madeira and a ferry. Again, depending on the standard of accommodation, board basis and time of year, prices vary. However, a week in this little island haven can cost around £750pp on average.
5. Oman
The UAE have long been a growing market in the travel industry. Dubai is the headline maker and Abu Dhabi not far behind, with their imposing and decadent hotels, man-made beaches and super-fast developments. However, neighbouring Oman can offer a very different and amazingly beautiful side to the Emirate States.
The variation Oman can offer is its true unique selling point, with huge contrasts throughout the country. The first place to visit is undoubtedly the historic capital, Muscat. It is very different in style to other Emirate cities whose striking skyscrapers dominate the landscape, where Muscat offers a return to tradition and understated elegance. The Chedi Muscat offers a romantic and stylish beachfront sanctuary for your stay.
Desert adventures are also a big attraction, with a number of desert camps available to stay in. Here you can sample camel treks and stargaze at the unobscured galaxies above, or indulge in more high octane pursuits such as 4×4 adventures or kite surfing. Not a fan of the desert life? Then head to Salalah, the lush green capital of the Southern province, awash with fruit plantations and the aroma of frankincense that has been produced there for centuries. It is also a fantastic centre for wildlife, from Oryx to humpback and blue whales, it is a far cry from the arid sands further north.
Oman Air offer daily direct flights from both London and Manchester so reaching the destination is a simple task. More than ever, price depends hugely on the type of itinerary you wish to partake in, but a mixed destination 10 night trip could set you back around £2000pp, or a city break to Muscat closer to £1000pp.
For a free consultation with Ian Hughes check out his website, Facebook page or call him on 0151 601 8830.