Here at La Vida Liverpool we love to showcase the best places to eat and drink in the region, especially the little independents and hidden gems. There's a boss little cafe in Woolton village that we love and here we bring you what it's about, what's on the menu, a chat with the owners and why we love it….
Check out Appebite's WEBSITE!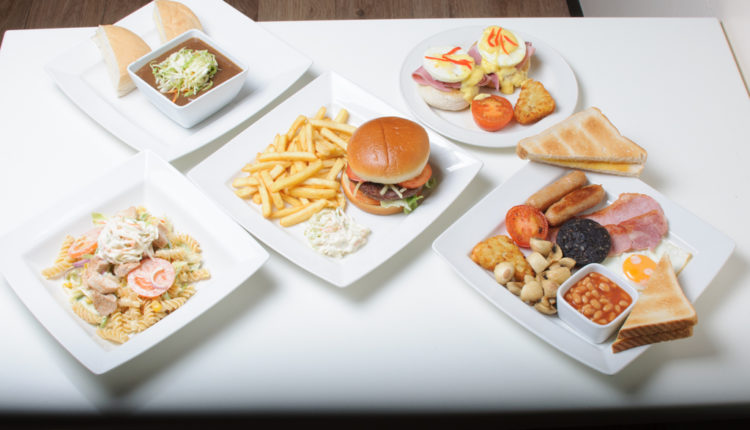 What's Appebite about?
Located on Woolton Street in the heart of the village, Appebite is a colourful little cafe that offers eat in, take away or delivery options. Open 7 days a week (8-4 Mon-Thurs, 8-9 Fri-Sun), Appebite is loved by locals for its quality fresh food, varied menu and great value — and they're now fully licensed too!
They're probably most famous for their Sunday roasts and offer FREE delivery within 3 miles — at £7.50 for 1 meat, £8.50 for 2 meats and £9.50 for 3 meats. Whether it's breakfast, lunch, dinner or a drink, Appebite offers something for everyone 7 days a week and has developed a fantastic reputation over the last 6 years.
Check out Appebite on FACEBOOK!
What's on the menu?
Appebite offers fantastic value and great quality breakfasts, sandwiches, wraps and main meals such as steaks and burgers. As they're now licensed, they have great offers such as a burger, chips and a pint for £8.99 and steak, chips and a pint for £9.99. You can enjoy a pint of San Miguel, Carlsberg or Guinness for £3 and a variety of bottled beers.
Appebite is hugely popular for deliveries, particularly via Just Eat, and they offer free tea or coffee with Full English deliveries and free delivery of roasts on Sundays within 3 miles. Their fantastic value makes them a great option for quality fresh food and drink delivered to your door!
Check out Appebite's MENU!
Our visit….
We visited on a Monday afternoon to chat with the owners, Hari and Gaurav. Hari told us: "We have been open for 6 years now and have a great reputation in Woolton and the surrounding areas. We really pride ourselves on fresh, quality food and drink and having a great variety for people."
Gaurav continued: "We're very popular for Sunday roasts and it's great for the older people in the area as we can deliver to their door. Now that we have a licensed bar and we're open later at the weekends, people can come in for a drink too. We really have something for everyone here at Appe Bite."
Check out Appebite's WEBSITE!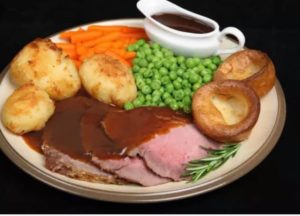 Why we love Appebite….
Woolton is a beautiful village and there are a handful of cracking little independents to eat and drink in. Appebite is one of them — having been doing great things for 6 years now and as such developing a great reputation amongst locals. We love their colourful, quirky cafe and the quality, fresh food and drink they offer.
We love their new fully licensed bar and that there's something for everyone for breakfast, lunch or dinner. We love their delivery service — offering quality and great value deliveries locally. We love their famous Sunday roasts — great value and delivered for free within 3 miles. We love Appebite and highly recommend a visit!
Appebite / 21 Woolton Street, Woolton, L25 5NH / 0151 428 3206
Check out Appebite's WEBSITE!
Check out Appebite's MENU!
Check out Appebite on FACEBOOK!