As we edge closer towards restaurants and bars re-opening fully, there are already some that are serving beer whilst adhering to social distancing guidelines. Once such place that's due to open again on Saturday 20th June is Liverpool's award winning hidden gem, Alhambra, that's situated within Cains Brewery in The Baltic Triangle.
Check out Alhambra on FACEBOOK!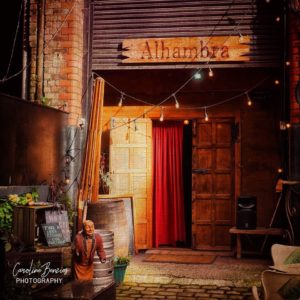 The quirky Spanish inspired bar, with its beautiful courtyard, will be open weekends from 2pm until late throughout the summer. Enjoy a nice, cold Alhambra lager or speciality Spanish wine outside in their idyllic sun trap, or for gin lovers they have the largest selection of Spanish gins in Liverpool!
Check out Alhambra on FACEBOOK!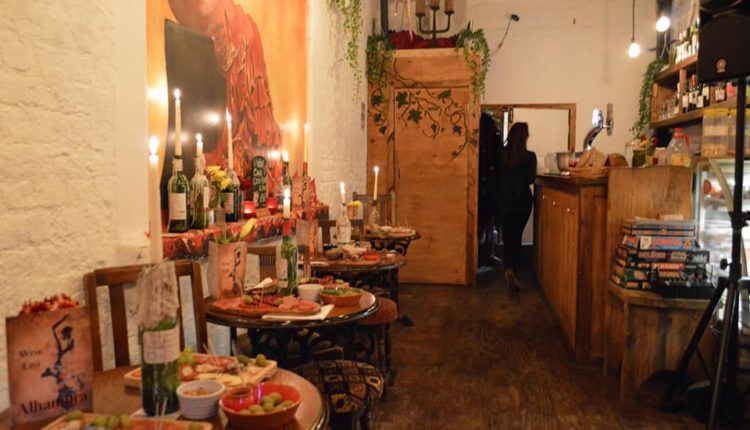 The highly rated wine bar off the beaten track offers a slice of Spain in Liverpool and is known for hosting quality live music. There are plans to put on events throughout the summer now that they're back in business — with the courtyard being a perfect place to enjoy live music whilst soaking up the sun.
Check out Alhambra on FACEBOOK!
Winner of the Business Enterprise Business Of The Year 2017 award, Alhambra was the first venue to open in Cains Brewery and is loved by connoisseurs for being one of Liverpool's finest bars. Liverpool's vintage Red Brick Market is now back open at Cains Brewery too, so you can have a drink at Alhambra and browse the market afterwards.
Check out Alhambra on FACEBOOK!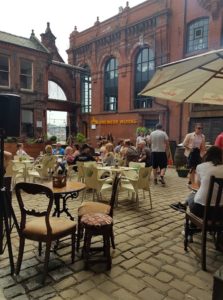 Bar owner Paula Rimmer told us: "It's been tough for everyone these last few months but it feels like there's light at the end of the tunnel. More and more venues have been offering a takeaway service and it feels like the time is right for us to do the same and offer the courtyard as a place where people can enjoy a drink in the sun."
She continued: "The Baltic Triangle is slowly getting busier and people are starting to become aware that there are places open here serving beer. We can't wait to open and serve our customers again! Hopefully the good weather this year will continue as the courtyard is a cracking place to soak up the sun with a beer, fine wine or gin."
Check out Alhambra on FACEBOOK!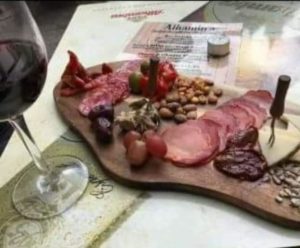 If you're looking for somewhere in Liverpool to enjoy a drink again then check out Alhambra at Cains Brewery! An award winning bar with a beautiful courtyard that offers quality drink and live music, it's a true hidden gem and certainly one for the connoisseur — a slice of Spain here in Liverpool!
Alhambra / Cain's Brewery Village, The Baltic Triangle, Liverpool, L8 5XJ / 07376086769
Check out Alhambra on FACEBOOK!
Check out Alhambra on INSTAGRAM!