A new bargain hunter's paradise has opened on Great Howard Street just outside the city centre and it's already causing quite a storm! Liverpool Antique Centre is an Aladdin's cave of retro, vintage, chic and unique — and inside you'll find a huge range of furniture, antiques, clothing, art, instruments, collectables, militaria, books, vinyls and everything in between. There are 38 businesses housed within the giant dock road warehouse building, located opposite Bensons Signs, offering a huge selection of quirky items for sale. Whether you're after reconditioned furniture or pretty much anything else, there's something for everyone here!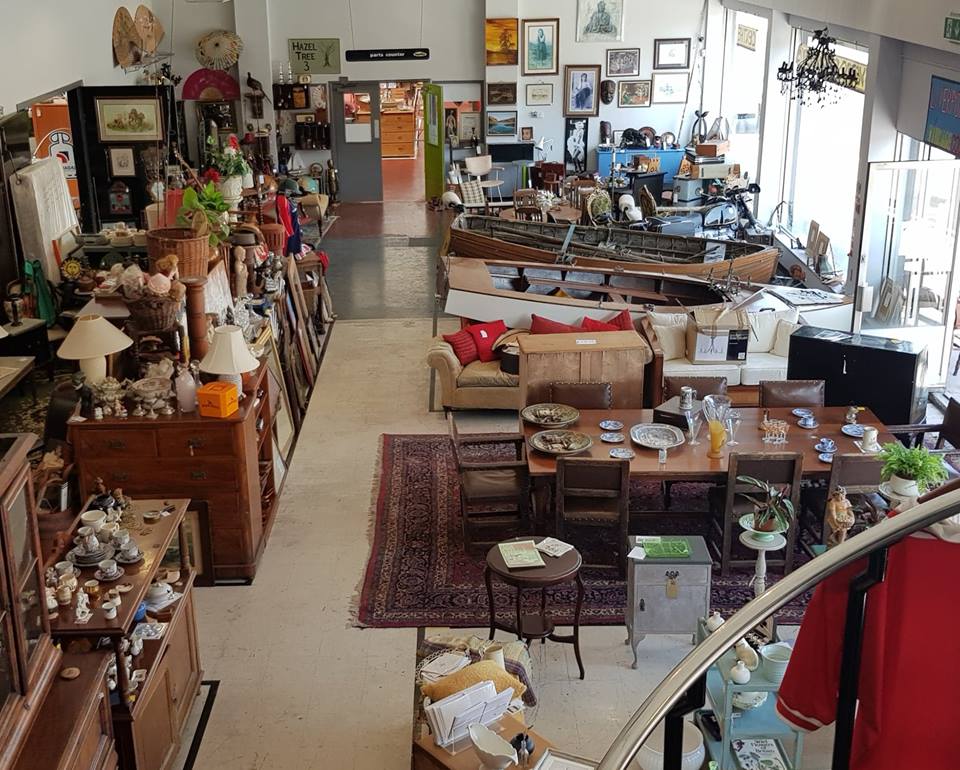 In addition to the abundance of treasures on offer, Liverpool Antique Centre also has a tea room and a holistic centre for those weary after extensive exploring. We visited one Wednesday and after looking around we realised it's easy to lose oneself here and spend hours browsing the various stores. We noticed that all the businesses have a great relationship with each other and there's a real family feeling at Liverpool Antique Centre.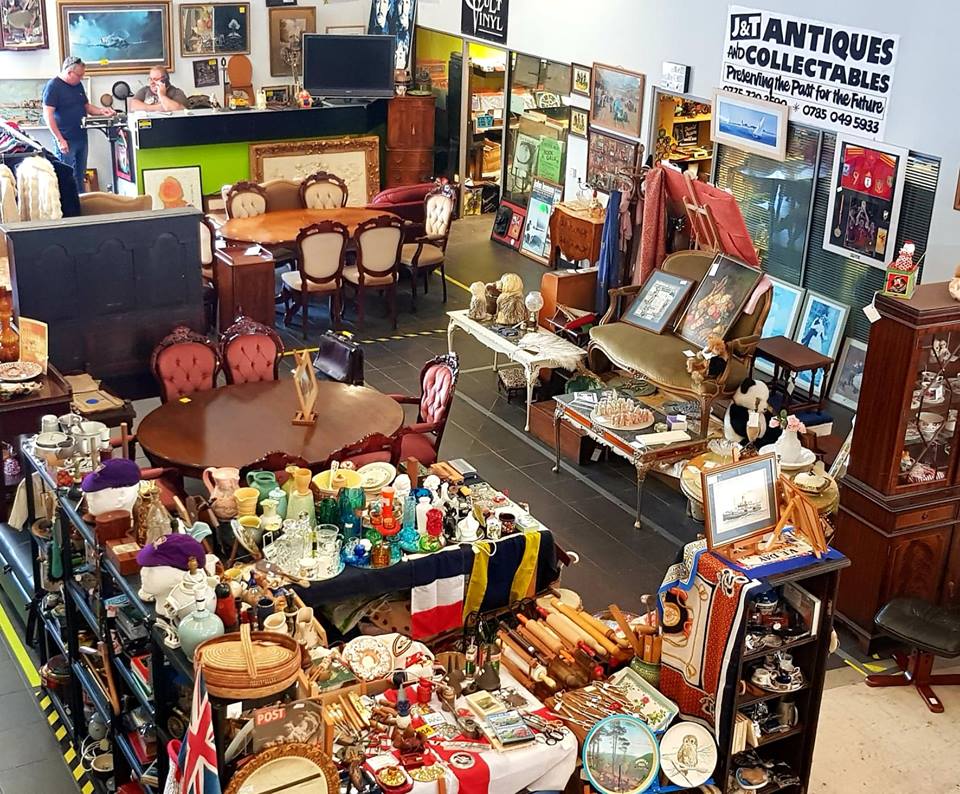 The concept is the brainchild of Steve Swainbank, who comes from a long line of Liverpool antique dealers and international traders. Steve told us: "I've traded for years in the UK, the U.S and Canada and have bought and sold in auctions, markets and shops. I've always had the idea of having a big place where I can trade alongside good people and somewhere that has a community feel and where people can come and enjoy themselves and find all sorts of interesting things to buy. We really do have something for everyone and we have everything from £1 to £4000."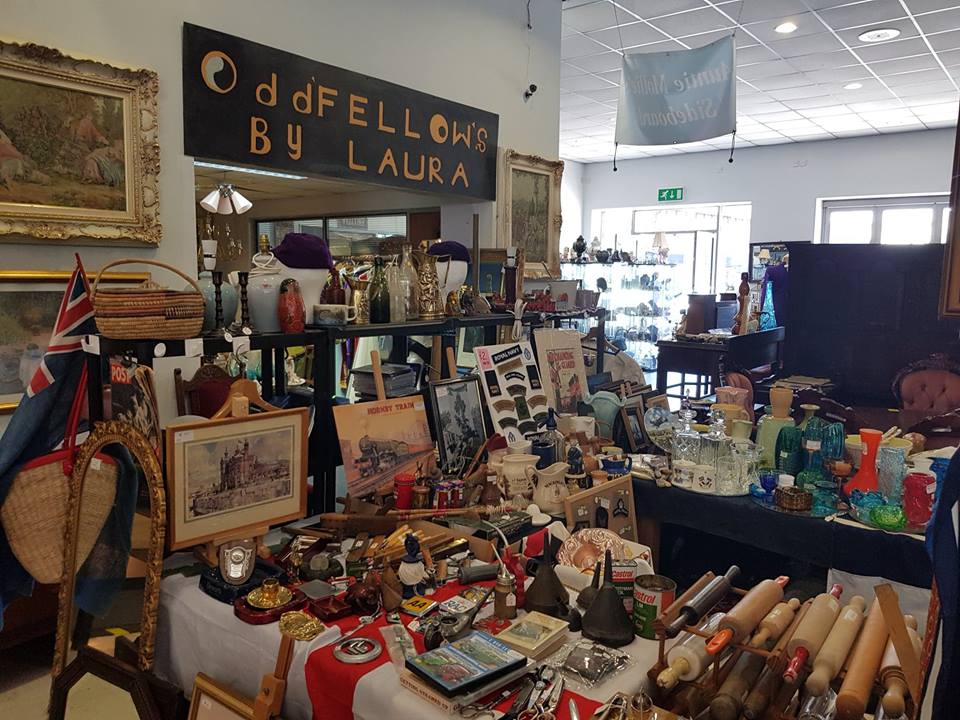 During our visit we were amazed by the sheer diversity of items on display. There was a vintage motorcycle for sale, boats, various instruments and too many other things to mention, but one thing that stood out was the amount of furniture. Whether you're into shabby chic, reconditioned or classic original pieces, there are all sorts of furniture types there and it's an interior designer's dream. The vinyl store is a must for music lovers, run by Bob from the Merseybeats, and further to this, Babs, former vocalist for The Lightning Seeds and The Farm, also has a store there. You'll find fine art from local artists and Liverpool Antique Centre has an art display and evening coming soon — they recently had a vintage car show in their car park and are planning more events soon.
Speaking further, Steve said: "Whether you're looking to buy something, just fancy a browse or a chat or fancy a cuppa in the tea room, we welcome anyone. We're open 7 days a week, 10 until 6 and 11 until 4 on Sundays, and have free parking at the back. We all get on here and have a laugh so we'll make you feel welcome."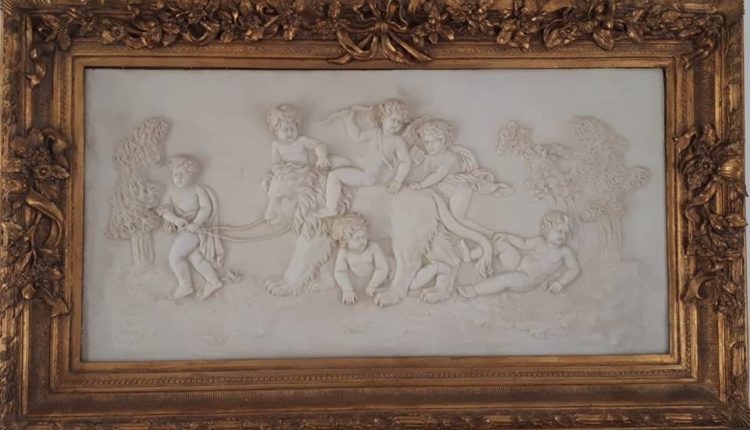 We had a great time during our visit but we must warn you — with so much to see, you may be there a while! Unable to resist the abundance of unique things on offer, we ended up buying a large ornate picture (above), a funky mirror and a suit jacket!
Check out Liverpool Antique Centre on Facebook, call Steve on 07973637375 or simply go and check them out at 151 Great Howard Street!