A taste of the mediterranean is coming to West Kirby on Friday 14th September as Tanskey's, situated on the promenade with stunning views to Wales and Hilbre Island, is hosting a quirky gypsy jazz and tapas night! The bistro bar has had a busy summer, with many taking advantage of its prime location to enjoy spectacular sunsets, and as the summer draws to a close the venue's events schedule begins — with live music and themed nights throughout the rest of the year.
Friday 14th September will see the supremely talented father and son duo, Modjango, perform in their unique gypsy jazz style — bringing that authentic Spanish sound to the Wirral waterfront. The much sought after musicians, who specialise in 'Jazz Manouche' guitar in the style of the great Django Reinhardt, will play exclusively to a limited audience. For those who appreciate culture and the charm of this traditional music genre, this evening is a must.
The free event will also offer a range of carefully selected tapas dishes, sangria and of course breathtaking views that few other places offer. Although the event is free, it's strongly advisable to reserve a table to avoid disappointment and a £5 deposit is required that will be deducted from your food and drinks bill on the night. Doors open at 7pm, with the music starting at 8pm, and the kitchen will be open until 9pm.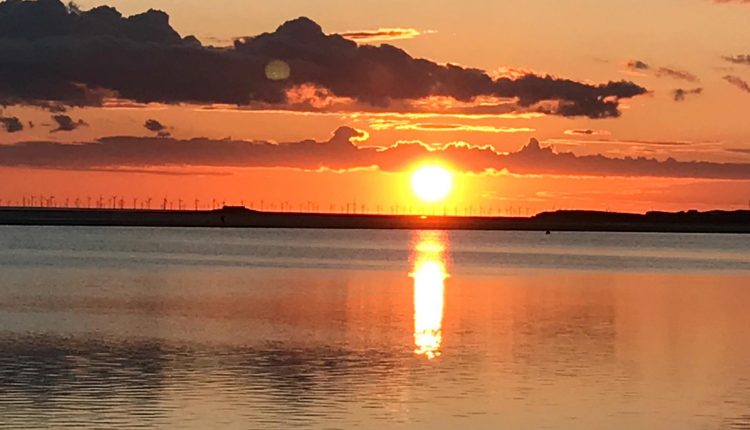 Tanskey's owner, Hannah, told La Vida Liverpool: "It's been such an amazing summer here with the gorgeous weather and people enjoying the views and the park on our doorstep. When the summer ends we want people to continue to enjoy Tanskey's so we've got some fab events lined up including movie nights where we turn the venue into a cinema, themed nights and live music. Our first live music event following the summer will be very special! Modjango are fantastic live and anyone who likes live guitar performances and anything Spanish will love this! Our chef has got some delights in store for the tapas menu too!"
Check out the event on FACEBOOK!
Check out the Tanskey's WEBSITE and on FACEBOOK!
Check out the Modjango WEBSITE and on FACEBOOK!
Images courtesy of Tanskey's and Modjango