An incredible new wellbeing centre and spiritual hub has opened on Walton Road (HERE), offering a range of activities, workshops and events. The Community Interest Company has been set up to support the physical, mental and spiritual wellbeing of the Liverpool community and we caught up with Founder Lewis Powell to find out more….
Check out the Inner Guru WEBSITE!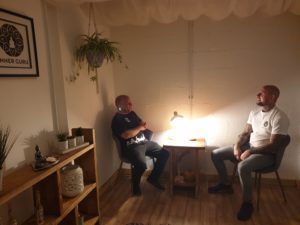 What's Inner Guru about?
Inner Guru is a beautifully designed space with a main events room, a treatment room and a therapy room. The brainchild of Lewis Powell, the CIC is a sanctuary that has been created for people to find that connection with their own 'Inner Guru' and a place for healing, learning and growing. Inner Guru is all about self development, bringing people together and promoting physical, mental and spiritual wellbeing.
Check out Inner Guru on FACEBOOK!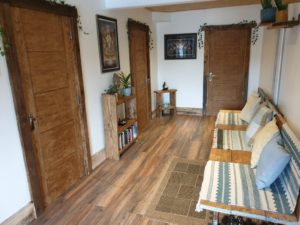 What's available there?
Inner Guru has an abundance of activities on offer such as yoga, meditation, reiki, massage therapy, reflexology, shamanic healing, workshops, music events, psychotherapy, hypnotherapy, training courses and much more — including activities for kids. Whether you're looking to heal, learn, grow, keep fit or just connect with good people, there's something for everyone.
Check out what's available on the Inner Guru WEBSITE! Keep up to date with classes etc on FACEBOOK!
Become part of the team….
Inner Guru welcomes regular yoga teachers, meditation coaches, holistic practitioners, therapists and anyone who wants to hire the space for an event or workshop. Team members will be included on the website and will benefit from social media advertising and the rates are very reasonable to hire out a treatment room or the main events space.
To enquire about becoming part of the team CLICK HERE!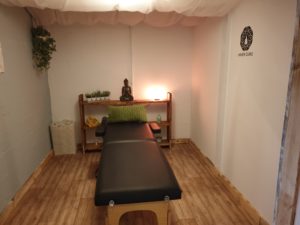 Our visit….
We attended the open day and it was very special indeed. We met some amazing people and took part in a sound healing session, a cacao ceremony and had a frequency health check from the guys at Quantum Alignment. There was beautiful music on offer too from Aimee Lea Frances and Ludek, with Danny Batty gracing us with the harp.

Inner Guru Founder, Lewis Powell, told us: "The old paradigm of idolisation towards gurus, politicians and celebrity icons is crumbling beneath our feet. There is no time like the present to trust in the guidance that comes from within. The aim of Inner Guru is to help people develop themselves from within and to create a sacred hub in which people can do so in a number of ways."
He continued: "This year and the sequence of events during the last 9 months has had a tragic effect on the mental, physical and spiritual wellbeing of people in our community and our centre aims to combat that by helping people heal, grow and learn. We have some exciting plans as a CIC so we're looking to offer outreach services and projects to those who need help the most."
Check out the Inner Guru WEBSITE!
Why we love Inner Guru….
We are living in a time where there is a great deal of fear, anger and division in the world and places like Inner Guru are something the world needs. We love the amazing space Lewis Powell has created and the ethos behind it. We love the amazing people who are part of this vibrant hub and we wish Lewis and the project the greatest success.
Inner Guru / 3 Effic House, 81 Walton Road, Walton, L4 4AF / 07482871127
Check out the Inner Guru WEBSITE!
To enquire about becoming part of the team CLICK HERE!
Check out Inner Guru on FACEBOOK!