Katumba Drumming & Movement took home the Arts, Culture and Media Award at the Merseyside Women of the Year ceremony last weekend.
The Liverpool arts organisation's founding Managing Director Juliana Pinheiro Landim, and her senior female leadership team, received the prestigious prize at the Crowne Plaza on Friday evening, surrounded by hundreds of the city's most inspiring and passionate women leaders.
The award highlighted the community based not for profit's impressive impact on the local, national and international arts & culture scene, but also shone a light on the organisation's powerful female leadership; Juliana was joined by Tamasin Dunand, Operations & Finance, and Leigh Angel-Bevan, Marketing & Education.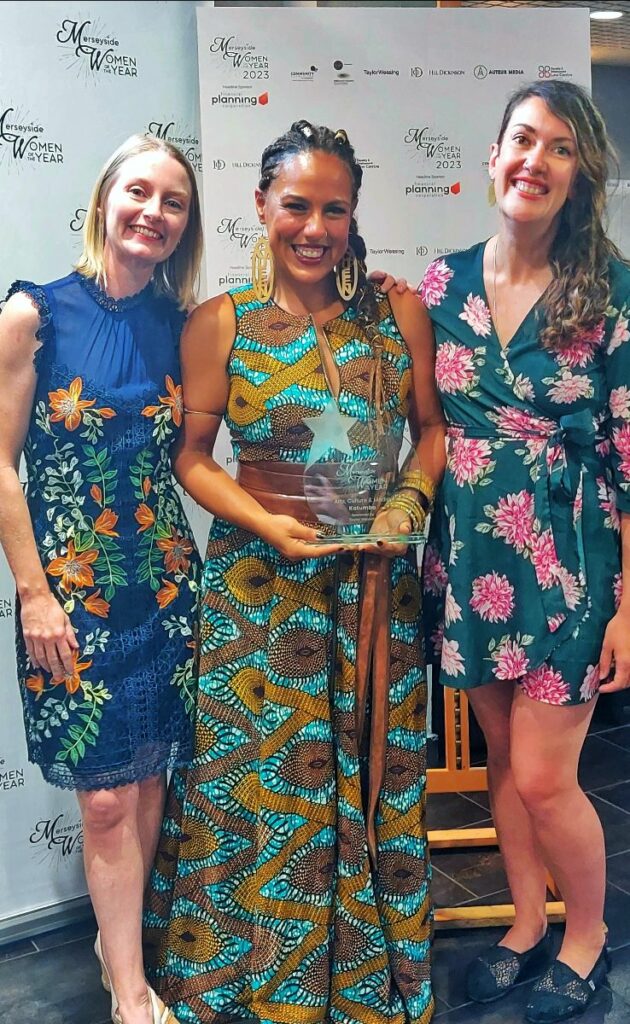 Juliana said: "I've been lucky to call Liverpool home for the past 14 years: originally from Brazil, I moved here from the USA in 2008, in the midst of Capital of Culture celebrations! I found in Liverpool not only a home, but a place that embraced my differences and a fertile ground for the cultural traditions I shared as an Afro-Indigenous Brazilian queer woman."
"Liverpool was also key in nurturing my development as a female leader in the arts & culture sector: The Women's Organisation, The School for Social Entrepreneurs, Kindred, former Mayor Joanne Anderson, my team of incredibly talented women, Leigh and Tamsin, and the many other incredible female leaders, change makers and creatives Liverpool is lucky to have and who have inspired me on this journey."

"I would be amiss not to mention my partner in crime-and in life- Ritchie Tunstall, who created Katumba with me and continues to be the best ally and creative partner ever!"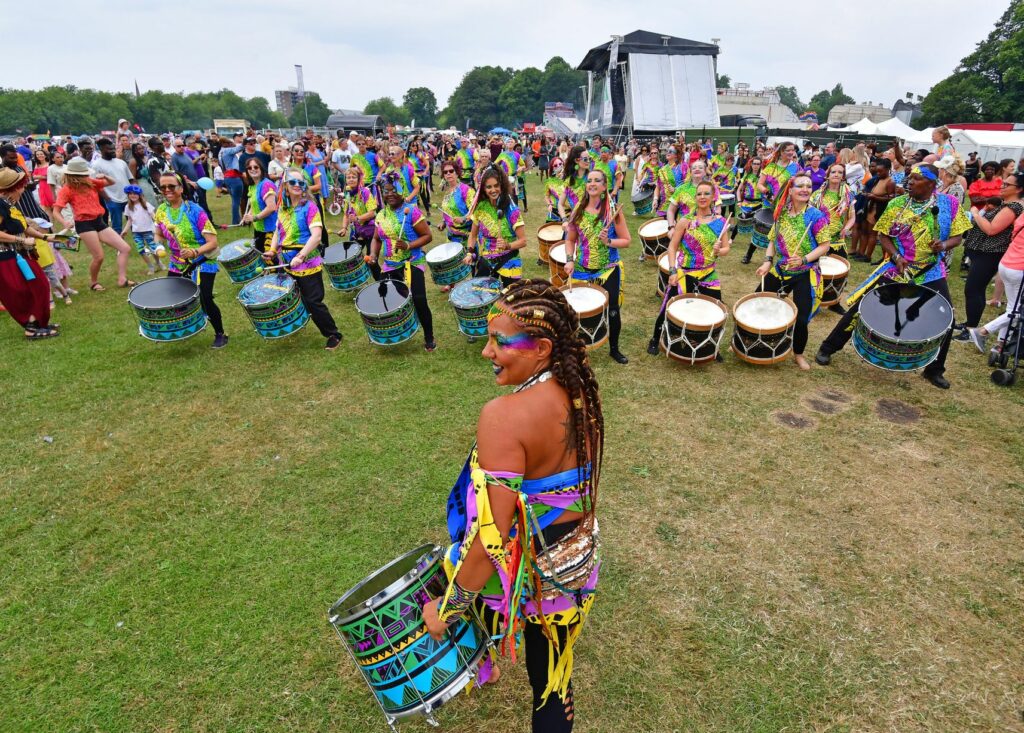 The award comes at an exciting time for Katumba with the organisation expanding its staff and developing multiple projects and experiences, including corporate team building workshops, cultural exchange trips to Brazil, and prioritising championing people from marginalized communities such as Global Majority People's, and the Queer community.
Katumba are also organising taster sessions, classes and offering the opportunity to perform at events such as Slavery Remembrance Day, Pride Liverpool, and Black History Month events later this year.
In addition, the team have been developing their professional performance group, incorporating DJ sets and light installations – recently showcased as part of Eurovision and on the M&S Bank Arena stage for Reminisce Festival 2023.
For all bookings, performances and projects – including Those interested in joining Katumba's community drumming & movement group where beginners are welcome are encouraged to visit katumba.co.uk to find out more. New sessions are starting soon at the African Caribbean Centre in Liverpool.