At La Vida Liverpool, we introduce readers to the best places to drink in Liverpool and the North West — from secret side street bars to slick, swanky clubs. We capture their ethos and their very nature, so you're fully informed before visiting. In this article we bring you The Cotton Club.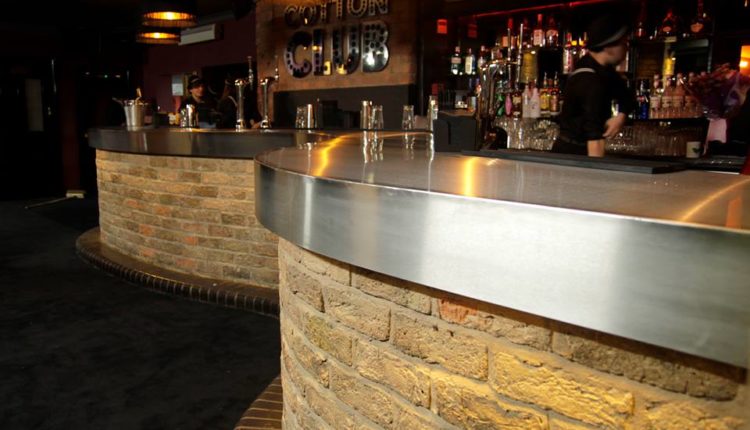 What's The Cotton Club about?
Situated on Argyle Street in the heart of Birkenhead, the basement club is the Wirral's only over 30s club and will soon be celebrating its 7th birthday. Its namesake was a hip prohibition era meeting place in Harlem, New York City, that was sensationalised in Francis Ford Coppola's 1984 movie and the Wirral venue shares that cool, upmarket vibe. Wirral's modern version is indeed a 'classy joint' and known for its exclusive and sophisticated feel with a stylish interior and low lighting.
The venue is open on Friday and Saturday nights from 10pm and has top resident DJs who play mainly 80s and 90s disco and house classics and it's seen as a safe haven and somewhere to party in a relaxed and trouble free environment. Booths are available to book and this guarantees free entry (usually £5) with no minimum bar spend attached — the venue is also available for private hire. Message their Facebook page for more info on private booths and venue hire.
What's on the menu?
The Cotton Club serves a wide selection of drinks and you can buy bottles of spirits such as Grey Goose vodka — ideal for booth hire. You'll find a number of well refined house cocktails such as 'Cotton Nightrise' and there's a 2-4-1 offer on them before midnight, whilst prosecco and champagne are available for that special celebration or just because it's the weekend. The Cotton Club team have recently created a new gin bar with a range of unique and quirky gin drinks, using proper gin glasses and loads of fruit and berries.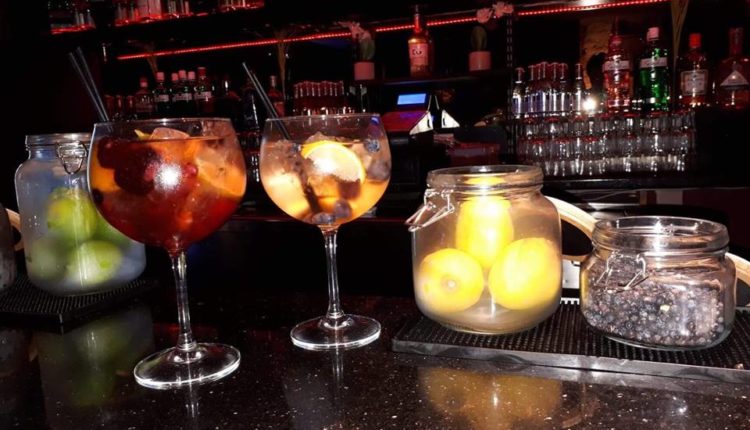 Our visit….
We had heard great things about the new gin bar so we visited on a Tuesday afternoon whilst it was closed to try out a few of their special creations. Visiting during the daytime makes you appreciate how spacious the club is — ideal for private functions and events — and we felt privileged to be one of the first to try their new drinks range. Bar Manager Leo Deery, who has been with the venue for almost 7 years, showed us around and recommended a few different drinks to try.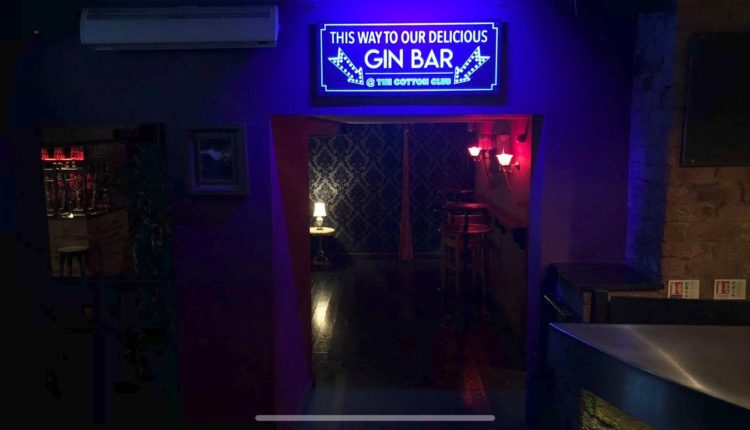 The gin bar can be found hidden away from the main club area — under the new ultraviolet sign and in a secluded side room, you'll find the dimly lit bar adjacent to a Chesterfield leather couch. The bar serves an array of gins from brands such as Liverpool gin, Gordon's, Beefeater, Bombay Sapphire, Hendricks, Tanqueray, Plymouth, Boodles, Edinburgh Gin Distillery, Whitney Neil and various flavoured ones such as rhubarb and ginger, pink and violet. Leo talked us through the wide selection and showed us drinks using blueberries, junipers, limes, lemons and cucumbers.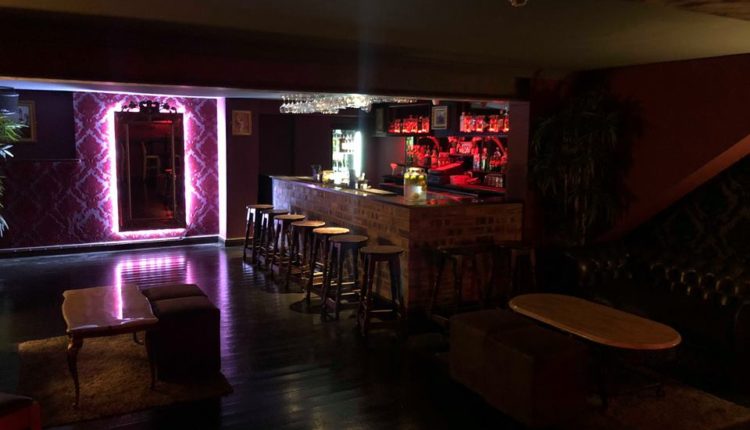 Why we love The Cotton Club….
We love The Cotton Club because it's a cool, classy basement club where you can go to dance and have fun without any trouble — it's an over 30s club so it's a bit different to other venues. We love the vast drinks selection and the new gin bar and we love that they have top resident DJs! We love its plush interior and sophisticated, upmarket vibe and the fact that booths are available to book free of charge for that extra special night. We love The Cotton Club as it's an ideal venue to hire for a private party. The Wirral doesn't have many clubs but The Cotton Club is quite possibly the peninsular's classiest — and La Vida Liverpool loves it!
The Cotton Club / 60 Argyle Street, Birkenhead, CH41 6AF / 07714207455
Check out The Cotton Club on FACEBOOK