Merseyside has a vibrant electronic music scene, from underground warehouse parties to huge sell-out events that attract some of the best DJs in the world. There's also an abundance of amazingly talented local DJs and it's something we like to shout about at La Vida Liverpool. La Vida Liverpool In The Mix is a series of exclusive mixes from some of Merseyside's best DJs to celebrate our thriving scene and provide you with some delightful sounds for your listening pleasure. This mix is provided by Gemma Arnott.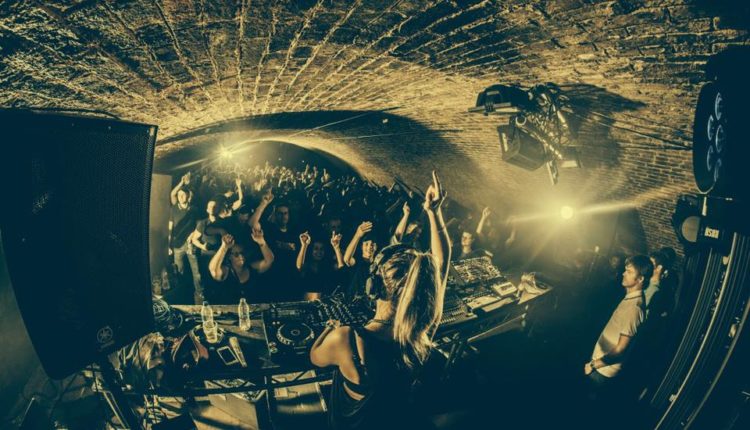 Gemma has been DJing in Liverpool for over 20 years and began her career in the legendary Lemon Lounge — playing alongside local maestro Steve Parry for the Aztec nights. With few local female DJs around at the time and only vinyl being played, this may have been daunting to some — but not Gemma. Since those early days she has developed quite a portfolio, playing alongside an array of top DJs including Josh Wink, Surgeon, Henry Saiz, Hardfloor, Dave Clarke, Andrew Weatherall and James Zabiela. Her talent has also seen her play at huge showcases such as the Warehouse Project, Circus and Parklife Festival.
Gemma has recently founded her own new club night along with friends Clare Blair and Cler Lever called CO-LAB — the first event is on 1st September at Brick Street in the Baltic Triangle. The night is a collaboration (hence the name) of 3 DJs and promoters with different styles and tastes in music putting on something fun and fresh for like-minded people. The first night will feature the residents and promises to be quite a party! Gemma has always had her own unique style and likes to incorporate a few genres of dance music into her sets from acid to house and even breakbeat — but always edges towards techno. In this exclusive mix for La Vida Liverpool, she delivers us a tech masterclass with hints of acid and loads going on. Enjoy! 🙂
Check out Gemma on FACEBOOK and MIXCLOUD! Check out CO-LAB on FACEBOOK!