Here at La Vida Liverpool, we love to showcase the finest DJ talent our region has to offer. Our La Vida Liverpool In The Mix series has been running for over two years now — bringing you some incredible mixes from the best DJs around. This time we have an epic 5 hour masterpiece from the magnificent Gemma Arnott!
With over 20 years experience behind her, Gemma Arnott is one of the finest DJ talents to have graced the Merseyside club scene. Since starting out supporting Liverpool legend Steve Parry in the late 90s, playing at the iconic Lemon Lounge for the Aztec nights, Gemma has since enjoyed a thoroughly impressive DJ career.
One of the only female DJs around on the scene when she started out, Gemma soon developed a name for herself and created her own unique style. A queen of improvisation, using traditional mixing techniques, she became a multi genre experimentalist — unafraid to take the crowd on mind boggling journeys through her diverse sets.
Check out Gemma Arnott on FACEBOOK!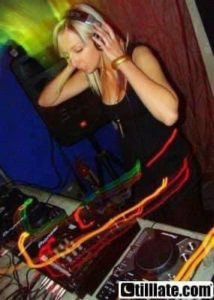 Kicking on from those early days playing in the underground Liverpool club scene and never looking back, Gemma went on to become a resident for ETC. — supporting a host of top Cream DJs. Following this residency she featured on various radio stations, before becoming one of the founders of successful Liverpool brands 303 and 909.
Throughout her vibrant DJ career, Gemma has performed alongside some of the biggest names in the industry, including the likes of Justin Robertson, Andy Weatherall, Henry Saiz, Sasha & Digweed, Derek May and Robert Hood, whilst playing at events such as Warehouse Project, Circus and Parklife.
Check out Gemma Arnott on MIXCLOUD!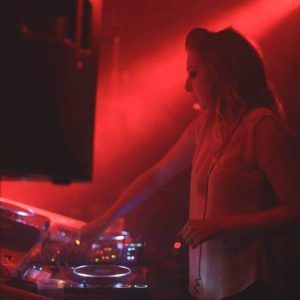 These days, Gemma hosts her own long standing show on Liverpool's popular Melodic Distraction radio station, although she intends to get back out playing again when the time is right. Here at La Vida Liverpool, we're huge fans of Gemma — without doubt one of the finest DJ talents to come out of Merseyside — and we can't wait to see her performing again soon!
Check out Gemma Arnott on FACEBOOK!
Big thanks to Gemma for this latest exclusive mix for La Vida Liverpool and we hope you enjoy it as much as we do! An epic 5 hour improvised masterpiece, it progresses from electronica to nu disco to melodic techno to house to techno and, as ever with Gemma, expect her own unique twists and hints of acid. Quality stuff! Enjoy!
Check out Gemma Arnott on FACEBOOK!
Check out Gemma Arnott on MIXCLOUD!