Oldershaw Rugby Club, of Liscard, have completed the Around The World Challenge — collecting a target
of 25,000 miles by either walking, running, cycling, rowing or swimming — and have raised almost £1,000 for charity in the process.
The rugby club decided to take part in the challenge after a club member, who works for the RAF Police rugby team, informed Oldershaw of their own Around The World In 7 Days Challenge.
Check out Oldershaw Rugby Club on FACEBOOK!
The RAF Police Rugby team nominated Atlas as the charity to benefit from their global lockdown challenge of travelling as far as possible around the world, with friends and family being able to donate online.
Captain of Oldershaw's Women's rugby section, Nicola Clarke, said: "We've had over 100 people involved, because people were able to interact with one another, everyone has enjoyed feeling part of something and contributing towards something. I think because there hasn't been any training it's kept all parts of the club together; everybody has been doing something together."
Check out Oldershaw Rugby Club on FACEBOOK!
With varying lockdown and social distancing measures in place, the challenge enabled Oldershaw members to keep on top of their fitness whilst the rugby club was closed.
Oldershaw women's player, Olivia Cunningham, said: "One of the benefits was that a lot of new members tried something new, whether that was running cycling or swimming. One member even ran his first half marathon and he had never run before the challenge."
Check out Oldershaw Rugby Club on FACEBOOK!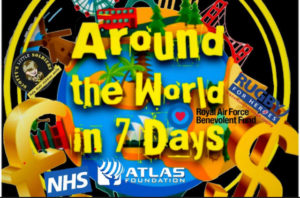 The club collated the number of miles covered every day and published how far members had travelled when they reached a huge milestone. On average the team were collating between 400-800 miles a day, and up to 1,000 miles when the weather was good.
Social Secretary, Mark Hallam, said: "If we got to Australia in equivalent in miles, we would publish these details on our Facebook page —  it was great and gave people a real push."
Check out Oldershaw Rugby Club on FACEBOOK!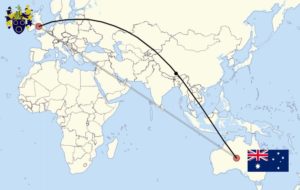 Since completing the challenge, members of Oldershaw Rugby Club have had t shirts made in commemoration of the challenge and are now considering holding a yearly challenge – most likely in early summer when the men's season ends.
Check out Oldershaw Rugby Club on FACEBOOK!