Merseyside has a vibrant electronic music scene, from underground warehouse parties to huge sell-out events that attract some of the best DJs in the world. There's also an abundance of amazingly talented local DJs and it's something we like to shout about at La Vida Liverpool. La Vida Liverpool In The Mix is a series of exclusive mixes from some of Merseyside's best DJs to celebrate our thriving scene and provide you with some delightful sounds for your listening pleasure. This mix is provided by Omatix.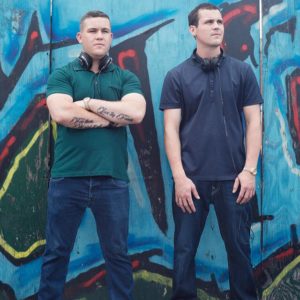 Omatix (previously known as Brother Beats) are a house and tech house duo consisting of brothers Peter and Tony Abbott. Peter comes from a vinyl background and has been DJing for 17 years, with courses at LIPA and the SAE Institute under his belt, whereas Tony has been DJing for 6 years and has an energetic and fresh approach to music. This combination of experience and energy, together with an unyielding passion for music production and years of understanding as DJs and brothers makes them a truly dynamic force. Complimenting each other perfectly, their sets are fun and diverse with all sorts going on.
As Brother Beats they've played alongside big names such as Mick Willow, Dub Vision, Joe Stone, and Alex Adair. Their recent dedication to studio time is seeing them get attention from the likes of local big hitter, Kinnerman, and some of the biggest names in the industry. They have a monthly slot on HCR 92.3FM radio station and have been putting on events via their promotion brand, Infinity Events, throughout Liverpool for over 5 years now. Catch them at their next event, the Tech House Massacrade, on Saturday 27th October at North Shore Troubadour as they welcome DEL 30 and a host of top local DJs. For now, check out this exclusive mix for La Vida Liverpool as they pack in loads of energy and some belters in this fast paced 45 minutes of tech house fun!
Check out Omatix on SOUNDCLOUD! Check out Infinity events on FACEBOOK! Check out the Tech House Massacrade event on FACEBOOK!