The grand hall of the former masonic lodge at 22 Hope Street, home to the recently launched Hope Street Theatre, was commandeered by a rowdy gang of musical pirates this week when Liverpool Arts Society presented Long Joan Silver at the city's newest theatre venue and bar. Hope Street Theatre's inaugural musical, Long Joan Silver was a raucous seafaring extravaganza that had the audience in pleats from the moment it weighed anchor.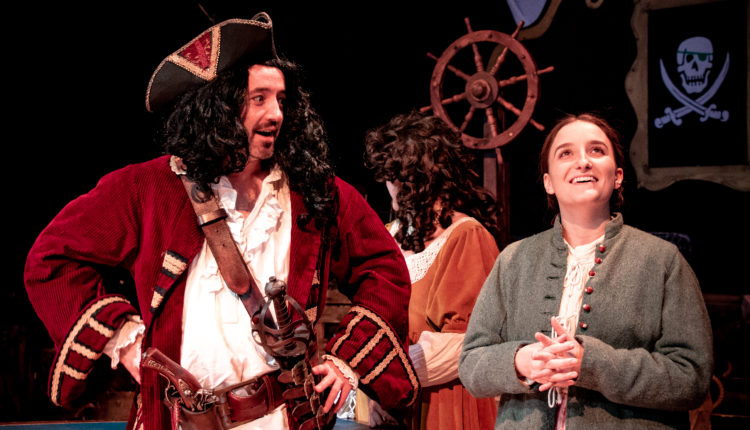 This salty tale centres on the exploits of young Joan O'Malley, a woman who dreams of becoming a pirate in a man's world. Joan cannot resist the lure of adventure on the seven seas and yearns to pillage with the best of them. An immersive up-close performance with plenty of laughs, we follow the young privateer as she navigates her way through the stormy seas of a pirate's life, defying her father, Liam Murphy's rambunctious Captain O'Malley, to become the legendary Long Joan Silver.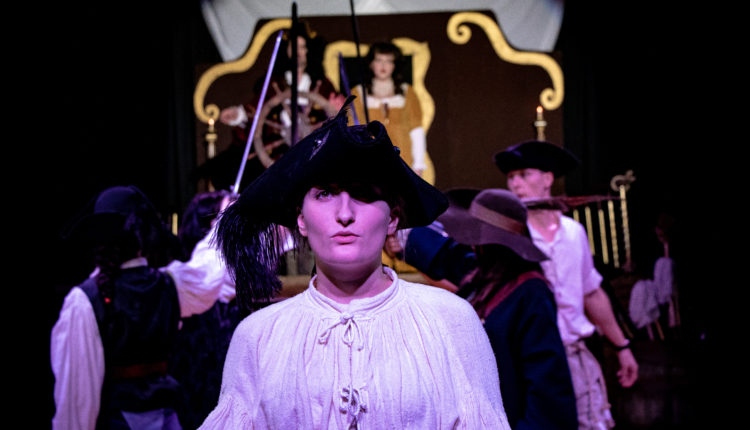 Utterly bonkers and incredibly funny, Long Joan Silver, written by Adam Ward and directed by Alex Medlicott, was an entertaining and energetic piece of musical theatre that brilliantly showcased the many talents of its cast, including the strangely mesmerising spectacle of a tap-dancing sword fight skillfully executed by Kimberley Athawes as Joan and Mollie Cranmer as Four Finger Suzie, numerous catchy sea shanties and a few standout performances amongst the band of buccaneers including Emily McGlynn as Kendro and Joseph Ball as Big Sal.  Replete with clichés and unashamedly so, Long Joan Silver takes a tongue-in-cheek look at gender stereotypes, a flirt and a skirt rather than any kind of incisive interrogation, but for a slapstick musical that was pure entertainment this wasn't exactly unexpected.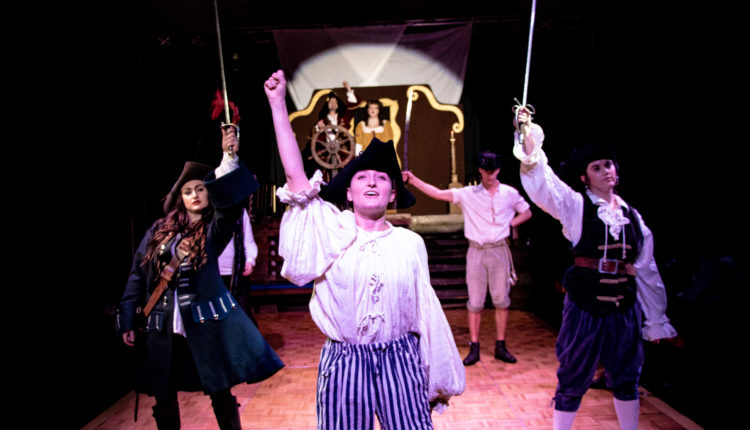 The Hope Street Theatre and Cocktail Bar is a vibrant new venue in a truly atmospheric building and there is an exciting buzz reverberating through its lofty corridors. Until recently home to Liverpool's masonic chapter, it is now open to the general public and quickly establishing itself as a creative hub in an already buoyant theatre scene. The cocktail bar, situated within the building, is exquisitely lavish and fabulously dramatic, a perfect location for drinks before the show. In short, a great new venue and a fun production by a dynamic theatre company, Long Joan Silver swaggered and swashbuckled its way to success!
Check out more at the Hope Street Theatre ONLINE
Check out Liverpool Arts Society ONLINE
Images Courtesy of John Roberts Photography and Liverpool Arts Society