At La Vida Liverpool we introduce readers to the best places to drink in Liverpool and the North West — from secret side street bars and hidden gems to traditional pubs with quality food, beer and entertainment. We capture their ethos and what they're about, so you're fully informed before visiting. In this article we bring you Stanley's Cask.
Check out Stanley's Cask on FACEBOOK!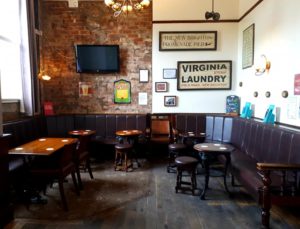 What's Stanley's Cask about?
Built in 1879 and situated on Rake Lane in New Brighton, the award winning Stanley's Cask is one of Wirral's iconic pubs. Previously named The Nag's Head and McCulloch's and also previously a biker's pub, it became Stanley's Cask in 1983 and current landlady, Avril Roberts, has been at the helm since 2008, with barmaid Sheila Grealis having been there for 45 years!
The pub, open 7 days a week, is loved by locals for having plenty of character with high ceilings and a sun trap at the back. It's respected for having a quality drinks range, a friendly environment and a big focus on the community and charity, but it's without doubt loved the most for it's vibrant live music scene and it's frequented by musicians and fans alike.
Check out Stanley's Cask on FACEBOOK!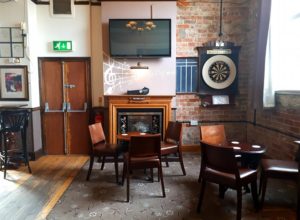 What's on the menu?
It's all about the quality drinks range at Stanley's Cask. It may not be as cheap as down the road in Liscard, but you can be assured of quality. They have 4 rotating cask ales and have won the CAMRA Wirral Pub Of The Season twice, as well as being in The Good Beer Guide.
They're committed to using local breweries and use the likes of Peerless and Big Bog for cask ales. They have Kingfisher on tap coming soon, a new summer cider and interesting spirits from the local Gravity distillery including a colour changing pear and berries gin, a sparkly ginger and citrus gin and a pineapple and raisin Rocket Rum!
Check out Stanley's Cask on FACEBOOK!
What's on?
Stanley's Cask is famous for its live music and previous acts have included the likes of Insanity Beach, Xander & The Peace Pirates, Jalapenos, Kappa Band, Red Rock, Buffalo Riot and many more. Every Friday and Saturday from 9.30pm and every Sunday from 6.30pm, you can expect music of the highest order from the best around and the place gets rocking!
They also have an open mic every Tuesday hosted by The Waldorf & Statler Songbook and a quiz and Scottish bingo every Thursday. They have a huge charity music festival every year and this year they've just raised nearly £1,700 for Cancer Research North West. They're big on sport too — with Sky and BT showing all the best action.
Check out Stanley's Cask on FACEBOOK!
Our visit….
We visited one Friday afternoon to catch up with landlady Avril Roberts. She told us: "I've been here for over 10 years now and I do love this pub. It's got a great history and a great atmosphere and it's a real hub of live music — I'm proud to say it's known as one of the best live music venues in the Wirral, so come on down and party with us!"
Check out Stanley's Cask on FACEBOOK!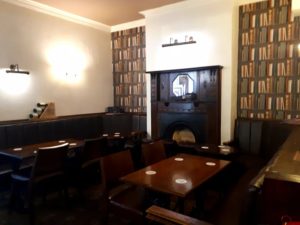 Why we love Stanley's Cask….
We love showcasing the region's iconic pubs — the gems rich in character and history that have been doing great things for years. Our office is in New Brighton and there are a number of legendary pubs in the area — one of them being Stanley's Cask.
We love its community and charity ethos and quality drinks range on offer. We particularly love that it's a hub of music and one of the best venues around for live music — some of the talent they attract is truly impressive! We love Stanley's Cask — another quality pub in the area we strongly recommend!
Stanley's Cask / 212 Rake Ln, New Brighton, CH45 1JP / 0151 691 1093
Check out Stanley's Cask on FACEBOOK!