Here at La Vida Liverpool we love introducing readers to new venues and cracking little independents that deserve to be shouted about. In this feature, we bring you a very special gem that's just opened in West Kirby as we reveal what it's all about. We bring you Wild Inn!
Check out Wild Inn on FACEBOOK!
What's Wild Inn about?
Situated on Banks Road and replacing Scout, Wild Inn is the brainchild of brothers Liam and Sean Wilding. The new rock themed cafe and cocktail bar (open 7 days a week) is all about quality music, live music acts and a cool interior with reconditioned furniture, stylish decor and loads of interesting features to marvel at.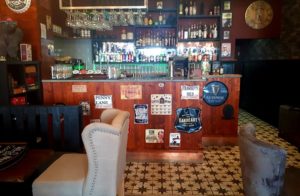 The bar has been fully refurbished by the brothers themselves, making this a true labour of love. Liam, 26, is a master cocktail barman having attending the European Bartending School, and brother Sean, 23, is a master barista and coffee expert. Together, they have created something rather special.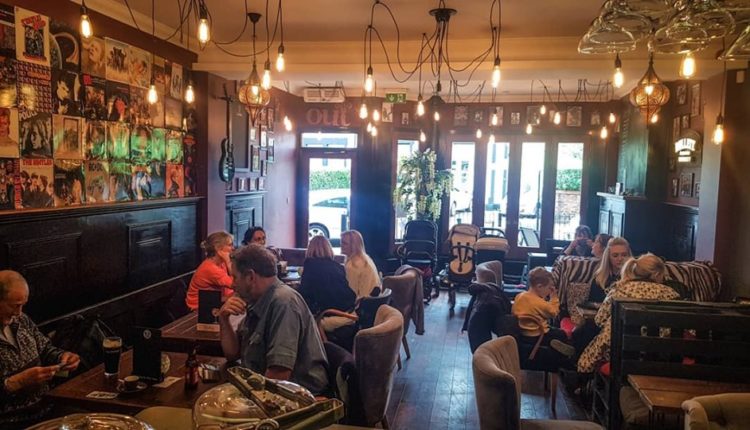 Noticing that West Kirby has few venues for quality music, the brothers have created a music orientated concept — a relaxing and feel good Hard Rock Cafe style venue where you can laugh, enjoy and let time escape you. Whether you're enjoying coffee and cake or cocktails, there are plenty of talking points in this bar!
The guys at Wild Inn are extremely passionate about music and whilst you're listening to classics from Pink Floyd to The Beatles you're likely to notice some interesting things. Whether it be the large gorilla with earphones on, the record collection on the wall, the picture of Elvis on a bike or the old Scout sign just saying 'out', you'll probably notice something different each visit.
Check out Wild Inn on FACEBOOK!
What's on the menu?
Wild Inn have a great little selection of fantastic value breakfasts, toasties, paninis and snacks, but they're massive on coffee and cocktails! Sean is a coffee supremo so expect smooth aromatic creations and also some interesting options such as hot chocolate made with Chocolate Orange, After 8s and other combinations.
The great value cocktail menu from Liam is varied and features classics as well as house specialities such as the West Kirby Iced Tea and rock themed cocktails coming soon such as Sweet Child Of Wine and Back In Jack. They have a multitude of spirits including full gin, rum, Bacardi and Jack Daniels ranges, plenty of wine and international beers (check out their offers such as 2 Buds for £5).
Check out Wild Inn on FACEBOOK!
Our visit….
We were lucky enough to have a sneak peek at the new bar before prior to its launch. Liam told us: "We're so excited to open! It's been a great experience refurbishing the place on our own and we've had loads of fun making booths from pallets and decorating the walls with our old electric guitars and our Dad's records!"
Liam continued: "We've always wanted to have our own place and we love music so this is perfect. The idea is for this to be a cool place to hang out — always with quality music playing, live music acts and offering the highest quality coffee, cocktails and plenty of other drinks to choose from. We want people to feel good when they come here and leave with a smile on their face."
Check out Wild Inn on FACEBOOK!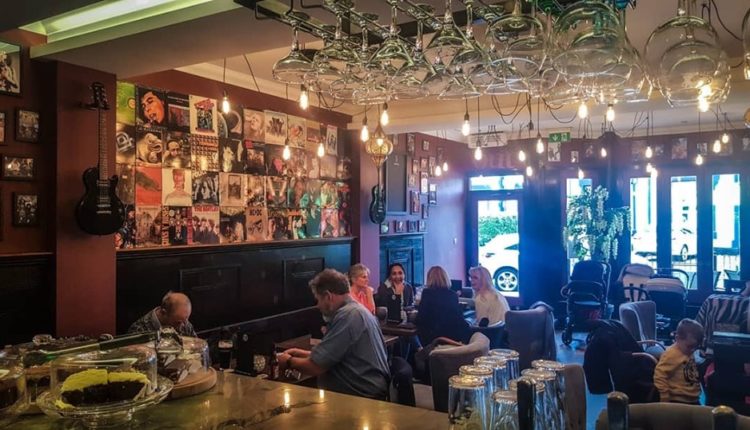 Why we love Wild Inn….
With only a handful of quality music venues in West Kirby, Wild Inn is a welcome addition to the seaside town. We love the music orientated concept and the fact that it's come from two brothers — genuinely nice guys who have put their heart and soul into it.
We love what they've done with the refurbishment — a fascinating interior and somewhere you can wish the day away whilst looking out onto Banks Road. West Kirby needs this. A super cool venue to escape to and lose yourself in music — Wild Inn offers that something a bit cool and different that West Kirby's been crying out for!
Wild Inn / 38 Banks Road, West Kirby, CH48 0RD
Check out Wild Inn on FACEBOOK!
Check out Wild Inn on INSTAGRAM!