For the last 17 years, Karma restaurant in West Kirby has developed a fantastic reputation for quality food in a relaxing environment and the family run eatery is loved by many for being much more than just a typical 'curry house'. But now Karma has re-invented itself with a new look and new menu and we visited to check it out….
Check out Karma's new menu HERE!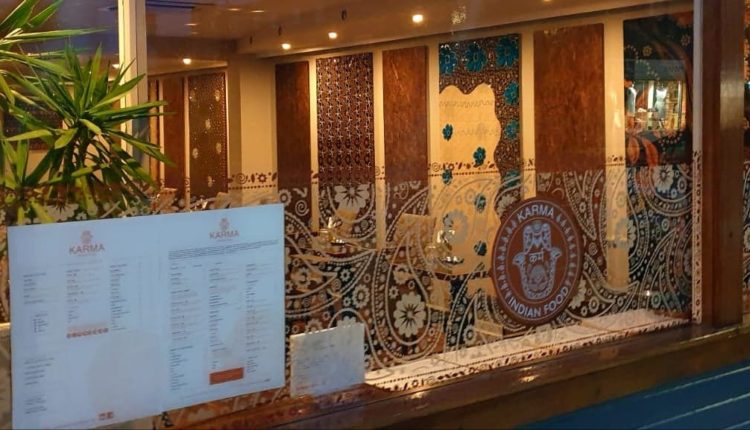 The Karma story….
With over 60 years worth of family recipes passed down to them, the family behind Karma know a thing or two about curry. Grandpa Miah left Bangladesh for the Wirral in 1955 and his wife, Grandma Miah, became the Wirral's first Bengali female restaurant chef in the early 1970s.
Keeping their grandparents' dream going and learning from their passion for recipes, the family opened Karma in West Kirby in 2002 and it's been thriving ever since — loved by locals for being a place to enjoy high quality Indian food.
Check out Karma on FACEBOOK!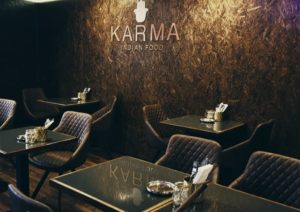 What's new at Karma?
For the last few years, Hussain has been at the helm whilst youngest sibling Babul has been working in some of the best restaurants in the country. Karma has always been ahead of the game as regards quality and recipes but the family have come together and decided to give the restaurant a new look and new menu, with a new logo and 'Karma Indian Food' branding.
Babul told us: "Karma has been doing such amazing things over the last 17 years and it has a fantastic reputation, but sometimes a little change is good. We've gone for a cool and casual feel to the restaurant and we've got rid of some of the less popular dishes, whilst introducing some exciting new ones. We've introduced some new methods and techniques and we're already having some great feedback from people!"
Check out Karma's new menu HERE!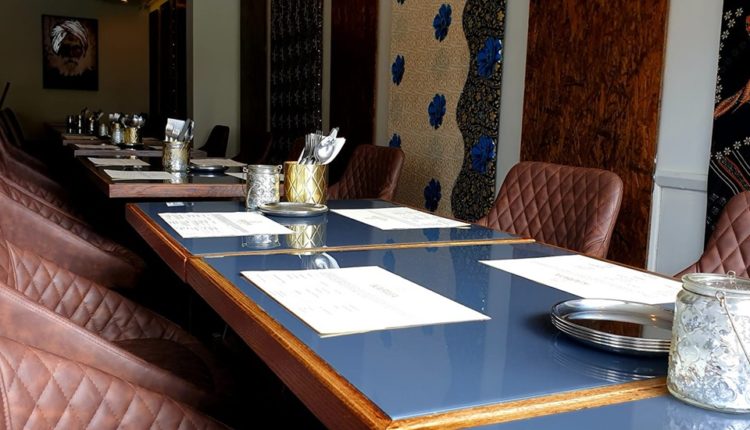 Karma's new look….
The first thing you'll notice is the new sign outside and new window design. You'll notice the cool new Karma Indian Food logo around and the new furniture and cutlery. The restaurant has always had a stylish interior, but the new look makes it feel more relaxing and gives it a certain warmth. You'll notice new artwork and the large spice rack on the wall too.
Check out Karma on FACEBOOK!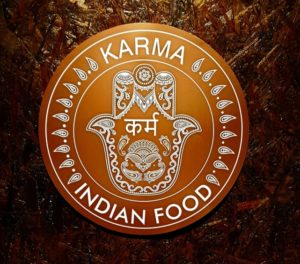 Karma's new menu….
The new menu, printed on a simple paper sheet, has a new selection of refined dishes. They've reduced and refined the menu, but have added mouthwatering new dishes such as Tandoori Wings and a Biryani that they've spent countless hours mastering.
With house curries, tandoori curries and classics, there's a dish for everyone although it's all about quality not quantity. At Karma they only use the best quality spices and source only the best produce, so you can be assured of the best quality with every dish.
They still offer a selection of quality wines and now have 'Karma Cocktails' as well as a few tasty desserts. They still have the early doors offer of 3 courses for £12.95 between 5.45pm and 7.15pm Sun-Thurs and now also have vegan, gluten free, kids and party menus. Takeaway is still available.
Check out Karma's new menu HERE!
Our visit….
We visited to check out the new look Karma Indian Food and sample the new menu. We first enjoyed a chutney and pickle tray with papadoms — a refreshing change from the traditional selection of sauces usually served in Indian restaurants. To have 6 dips including a pineapple chutney one and a mint, coriander and chilli option was very interesting indeed!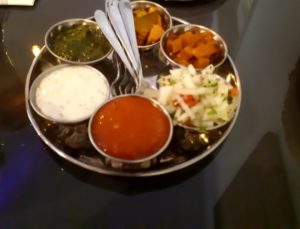 We enjoyed samosas and pakoras (bhajis) that had their own interesting Karma flavours and spices and I absolutely adored the Tandoori Wings — chicken wings with a twist and highly recommended! For the main we sampled the Vegetable Biryani and the Salmon Curry with boiled rice and chilli naans on the side.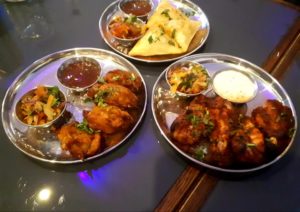 As with all our previous experiences at Karma (we know it well), the service was excellent and having Babul back in the family business is a breath of fresh air. The new look is cool and modern and it's a more relaxed dining experience at Karma these days. As for the food, it's even more exceptional than before with some really interesting twists.
Check out Karma on FACEBOOK!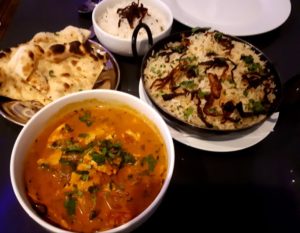 Why we love Karma….
We've always loved Karma, as reflected in our previous feature — but now we love Karma Indian Food even more! The new branding and logo and the new look and feel is stylish, cool and casual. The new refined menu is oozing with flavours and spices and some interesting new dishes — we love their focus on quality over quantity.
We love that Karma have re-invented themselves whilst always having a strong emphasis on their roots and years of passion for food and family recipes. It's always great to see family businesses thrive and stand the test of time and Karma is a fine example of that.
Karma / 9 Grange Road, West Kirby, Wirral CH48 4DY / 0151 625 5999
Check out Karma's new menu HERE!
Check out Karma on FACEBOOK!