At La Vida Liverpool, we love introducing readers to the best places to drink in Liverpool and the North West — from secret side street bars to traditional pubs with quality food, drink and entertainment. We capture their ethos and what they're about, so you're fully informed before visiting. In this article we bring you The Lake.
Check out The Lake on FACEBOOK!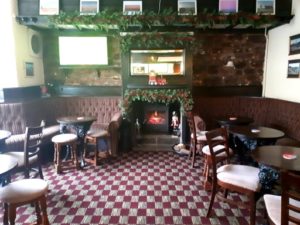 What's The Lake about?
Nestled in between cottages on Lake Place in Hoylake, The Lake is a cosy pub with a great atmosphere! A community hub with loads going on, The Lake is a great meeting place and loved by locals as being a fun and friendly place to drink.
A true hidden gem off the beaten track, it really is a case of 'if you know, you know' with The Lake — but if you're ever out drinking in Hoylake it's a must visit. Full of colourful personalities, you certainly know when you've drank in The Lake!
Owners Loz (Lawrence) and Vic have had The Lake since October 2017 and have worked hard to restore it to its former glory and make it a great place to drink again. Since taking over, Loz and Vicky have refurbished the pub to a high standard, adding to the pub's existing character and features.
There's a big focus on community and one thing for sure is you're guaranteed to leave smiling and if you don't know anyone then you will by the time you leave. There's a big charity ethos there to and they've raised money for great causes such as the local food banks, the R.N.L.I, The Hoylake Cottage Hospital and Claire House.
Check out The Lake on FACEBOOK!
What's on & offers….
There's never a lack of things to do at The Lake — they have a dart board, a jukebox and machines, a games area and show all the sports from football to Formula One with a multi screen set up. On Mondays they have their poker night that's growing in popularity and prize size and offers the chance to win £270k and a trip to La Vegas. Tuesday is free jukebox and games all day and on Thursday it's jam night and darts night.
Every Friday they have 'After Work Perks' where you can buy any large Liverpool Gin, Gravity Gin or Whitley Neill and get a mixer of choice free or buy a mini prosecco and get a second half price. There's an ongoing offer where you can buy two large glasses of wine and get the rest of the bottle on the house. They also now have gorgeous Crosby Coffee!
On Saturdays they have live music with top local acts due to Loz's strong connections in the music industry. On Sundays they host their legendary interactive wonky pub quiz that involves interesting tasks, controversial questions and hilarious banter — there are certainly no pub quizzes around like theirs and with Play Your Cards Wrong afterwards it's a fun end to the weekend.
Check out The Lake on FACEBOOK!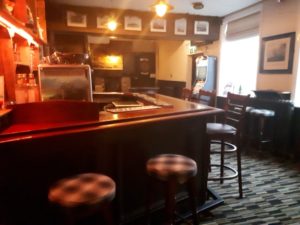 Our visit….
We just had to visit The Lake on a Sunday night for their interactive quiz — we'd heard great things about it from a couple of locals so what better night to attend? We had a few pints, made some boss new friends and enjoyed some banter with a few of the regulars before the quiz! The quiz can only be described as a rip-roaring, chaotic frenzy of ridiculous fun!
We failed abysmally at our picking up marbles task, did ok at the sweets and chocolates round and did ok at the cryptic round. The funniest round was the general knowledge one where regular, Charles, got on the mic and read the questions unintentionally wrong in his Clouseau-esque French accent. Top night and great to chat with everyone — all very friendly and funny people!
Check out The Lake on FACEBOOK!
Why we love The Lake….
We love The Lake because it's a real hidden gem in a secluded side street off the beaten track. We love the refurbishment and what Loz and Vicky have done to transform the place. We love The Lake because it's a proper traditional pub — full of character and full of characters with darts, games, live sport, poker, a comedy quiz, a jam night, quality live music and events and an all round great atmosphere.
We love the Landlords, Loz and Vic, and the bar staff — with their great personalities. We love their big community and charity ethos and that they've helped some great causes. We love to see old school pubs still thriving, bringing people together in the community, and that Loz and Vic have put this pub back on the map again. The next time you're out in Hoylake drop in — especially if it's on a Sunday night!
The Lake / 36 Lake Place, Hoylake, CH47 2DW / 0151 632 7901
Check out The Lake on FACEBOOK!