Liverpool is famous for its gifted musicians and at La Vida Liverpool we bring our readers the most talented music artists that Liverpool and the North West has to offer. We celebrate the wonderful diversity of musical talent on our doorstep and the many different styles and genres available from guitarists, vocalists, beatbox artists, rappers and more. In this article we bring you Royzy Rothschild.
Royzy has been rapping for 20 years, has toured nationally countless times and has 15 mixtapes, an EP, and LP and another album on the way. His inspirational rapping about life has seen him feature on local and international radio and in various magazines. His first album, An Only Child, was released in 2015 to wide acclaim and since then he has been touring and appearing at festivals supporting the likes of Lunar C and Black The Ripper.
In addition to being a talented hip hop artist, Royzy runs a record label, fashion brand and events brand called Big Condo. Through Big Condo he promotes and represents top music and modelling acts, puts on events, festivals and awards, promotes fashion brands and puts on big fashion events. It's safe to say, Royzy is an extremely busy and multi-talented individual and there's always something going on in the world of Royzy Rothschild and Big Condo.
La Vida Liverpool caught up with Royzy to talk about the multitude of things he's been up to recently:
LVL: So what have you been up to recently?
Royzy: Mate I've been chocka haha — ain't stopped at all — not even for 5 mins. As an artist I've just been on a 6 day tour of Burnley, Chorley, Leeds, Liverpool, Widnes & Newcastle — the whole tour was amazing. I have a new single out featuring Cash Pound Notes called Just Like Ice T which is getting some nice coverage on worldwide radio. My artists I manage have a lot on too — tours, singles and everything. I'm chocka with Big Condo Fashion — we have a big charity fashion show on for RASA Merseyside for woman who have been abused. The show's called Walk For Women. Our new clothing apparel has just come out called Condo Wear so I'm really busy with that as well as my new radio show on Big 1 Radio New York amongst another couple hundred things that are going on hahaha.
LVL: How did you get into rapping?
Royzy: I started rapping when I was 15 when I was living in Fazakerley. It became like a party piece, we would be at house parties or sit offs and the peeps would say spit us a rap and I'd entertain people.
LVL: Who were your main inspirations?
Royzy: My main rap inspirations were Nas, Biggie, 2Pac, Jay Z — I'd stay up all night listening on my headphones. My life inspirations have been Bruce Lee, Arnie, Sly Stallone, Tony Robbins and many more.
LVL: How did you come to set up Big Condo?
Royzy: Well I had been rapping for 17 years with no help from anyone in the city so I decided to take it upon myself to set up a record label to release my own music. I got the idea that I wanted to create something like Atlantic Records so I made sure I picked a name for the company that would match what it was about. Big Condo means a condominium in a block of apartments out on the beach but it's shared living like time share. So in 1 year you could have 3-7 people all living in the gaff at all different stages. So it's shared complex living.
Now we're doing the same thing with music like under our label we represent all genres under the one roof so shared complex music hence the name Big Condo. Under Big Condo we have Big Condo Records, Big Condo Fashion, Big Condo Model Management, Condo Wear Apparel, Big Condo Awards, Big Condo Events and Big Condo Festivals.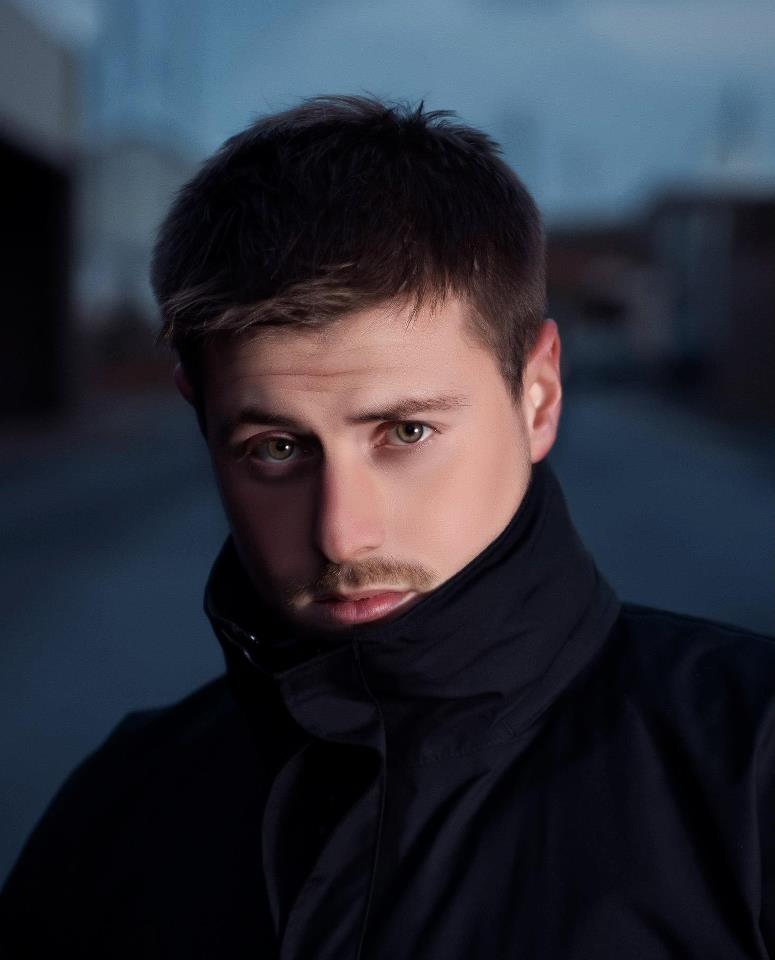 LVL: Tell us a bit more about Big Condo Records and the artists you represent.
Royzy: Basically Big Condo Records is a mixed label with various artists. I'll start with Miss Stylie  — she is very versatile and does rap, hiphop and R&B as well as house and DNB. She has a few sick mixtapes out and an EP plus her last single Shake That Ass on Big Condo. We have Strumtap who are a two man duo hailing from Chorley — they are indie folk and they have a new single coming out on 8th June plus they're going on tour too — The Clouds tour so go get the single!
Also we have Cash Pound Notes who are a rap, trap group from Widnes. They have dropped a couple of mixtapes and just released their 4th single through the label called Merking Season and they have just come back off tour. We have Tofi who is a Russian trap artist — he has just dropped his first mixtape and came on tour with me. We have Smilez, a boombap style hiphop artist — he recently had a mixtape launch party through the label and has another project coming soon.
We have Tiffany Riddell who is an amazing Indie pop style artist and Colleen Lucrezia who's a pop and R&B artist and has done many events and released her first single through the label last year. We have Vex Blazer who's a quality producer and has worked with the likes of Geko and 67.
We also have Ferrer Jones who is a Scouse man living in Spain. He does loads of Spanish hiphop and production for the label as well as being a DJ. We have Tio who is an artist and producer who has produced a number of tracks for artists on the label as well as Kay Frances who features on my song Eminem Effect. We got St Helens it boy Shorty  — he released his song last year which was a sentimental one plus more artists and affiliates and an American division of the label too.
LVL: Tell us a bit more about the fashion side of things.
Royzy: Ok so for the fashion side of things we have our own apparel brand and a modelling agency. We manage models and we also do fashion shows and work with businesses for branding and marketing. The whole company is a totally different feel from the hustle and bustle of the music. I just want to say a big thanks to my partners Gemz & Fernny Fern — I am only one man and can't do all this on my own haha even though people think it's just me.
LVL: What events do you have planned for the rest of 2018?
Royzy: If I'm gonna be honest there are too many to talk about but for now I'll just focus on one. The 16th June at Bar 17 on Heathfield Road off Bold Street, it's Big Condo's 3rd year anniversary as the company been up and running for three years now. We have all the Big Condo artists performing plus guests, the models, clothes show etc — it's gonna be big. Also the Strumtap tour — 8th June Liverpool, 9th June Chorley, 10th June Widnes — the tickets are on Skiddle and there's a heavy line up in support for the Strumtap tour too.
Check out Royzy Rothschild on YOUTUBE
Check out Royzy Rothschild on SOUNDCLOUD
Check out the Big Condo WEBSITE
Images courtesy of Royzy Rothschild