At La Vida Liverpool, we introduce readers to the coolest places to eat in Liverpool and the North West — from hidden gems to restaurants with the best cuisine, atmosphere and service. We capture their ethos and their very nature, so you're fully informed before visiting. In this article we bring you Lino's.
What's Lino's about?
Approaching its 35 year anniversary, Lino's is one of the longest standing independently owned restaurants in Wirral. Whilst many bars and restaurants have opened and closed in Hoylake, Lino's has remained popular amongst its discerning clientele. Restaurant owner, Enrico Galantini, took over the restaurant from his father, Lino, and has been involved since it opened in 1983. Enrico's cousin, Caroline, works with Enrico in the kitchen and restaurant staff, Ian and Jean, have worked there for 15 and 20 years respectively. Lino's is a refined and well oiled machine.
Lino's is well regarded by the locals of Hoylake and has won the Essence Magazine Restaurant Of The Year award amongst others, and has been a long standing feature in the Hardens Best Restaurants guide. The focus at Lino's is on providing a fine dining experience with good service at a reasonable price. The restaurant has recently been refurbished but inside you'll find character in the brick walls and the canvas prints of the family and their hometown of La Spezia — whilst the same ethos, standards and quality remain.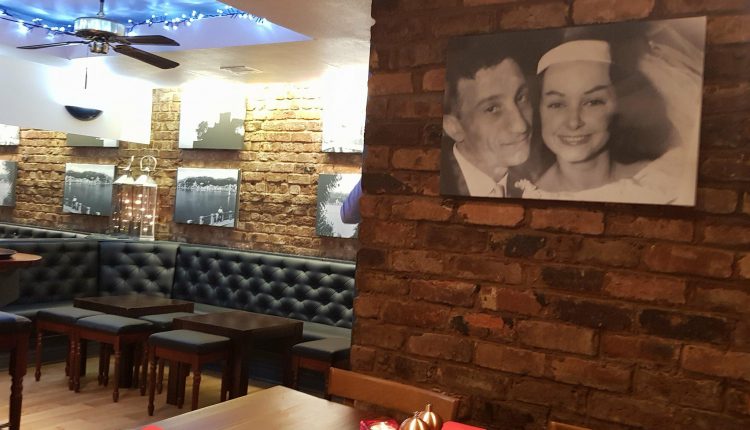 What's on the menu?
Lino's specialises in European cuisine and has a well refined and not too overwhelming menu, offering seafood, meat and vegetarian options for starters and mains, and the menu changes once or twice a year. From Tuesday to Friday between 5.30pm and 7pm, there's a Pasta & Pud menu (CLICK HERE) that offers a pasta and a pudding for £10 per person. From Tuesday to Saturday, all night, Lino's offers a Set Dinner menu (CLICK HERE) that provides 2 courses for £17.95 per person. From king prawns to dover sole, from pork belly to roast duck and from risotto to pasta — Lino's has something for everyone and prides itself on quality. Be sure to check out the desserts too (CLICK HERE) — especially the Parfait!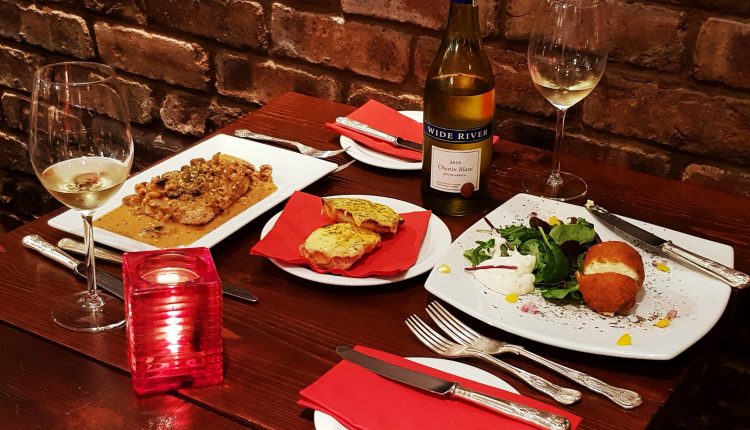 Our visit
We visited on a Friday night at 9pm to avoid the busy tea time rush, although the restaurant was still quite full and there was still a buzz about the place — with the sound of conversation over relaxing music. Upon arrival, Jean took our jackets and after perusing the menu in the modern bar area, Ian showed us to our table and helped us select a wine to accompany our selections from the Set Dinner menu. We were recommended the Wide River Chenin Blanc — light, fresh and floral — and we were given complimentary cheesy garlic bread whilst we waited for our starters.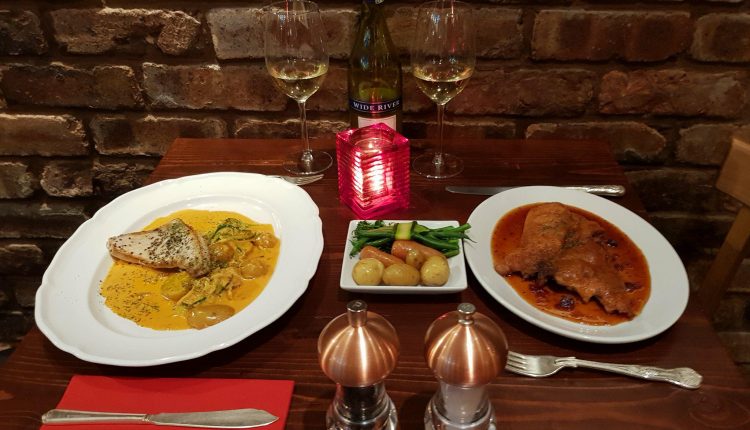 To start, my partner opted for fresh brown shrimps and sliced button mushrooms in a garlic cream and parsley sauce. I opted for Avocado Barbara — a dish named after Enrico's mother, consisting of avocado skinned and stuffed with prawns, covered in cream cheese, bread crumbed and deep fried and served with dill and horseradish mayonnaise. For the main course, my partner had the Seared Swordfish Steak with courgette spaghetti in a crab sauce, served with new potatoes. I had Roast Duck with marmalade, brown sugar, orange and cranberry sauce, new potatoes, a bundle of French beans and Chantenay carrots. For dessert, we shared a Parfait — a heavenly gooey mix of vanilla ice cream, dark, smooth and warm chocolate sauce and white chocolate pieces.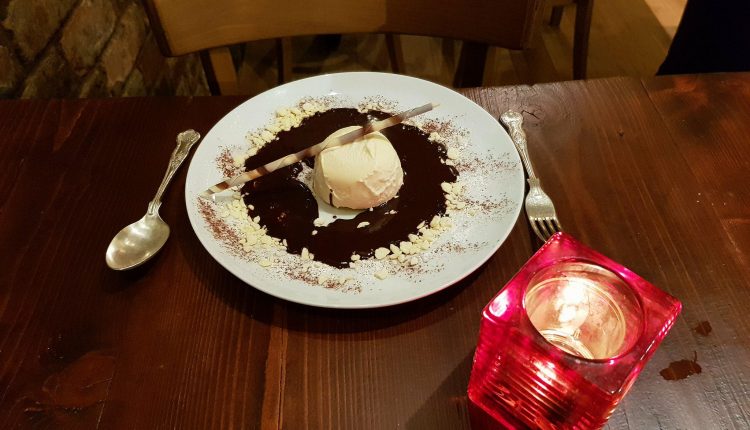 Why we love Lino's
We love Lino's because it's a family owned business of 35 years that has stood the test of time in an ever changing market. The award winning restaurant offers a fine dining experience at a very reasonable price and has a strong reputation of providing high quality cuisine and exemplary service. Lino's is very much a success story and proof that if you focus on the basics and quality, an independent restaurant can flourish no matter what big chains try to take over the high street.
Lino's / 122 Market Street / Hoylake / Wirral / CH47 3BH / 0151 632 1408
For Lino's online CLICK HERE and for Lino's on Facebook CLICK HERE
Images courtesy of Amanda Toovey