At La Vida Liverpool, we introduce readers to the coolest places to eat in Liverpool and the North West — from hidden gems to restaurants with the best cuisine, atmosphere and service. We capture their ethos and their very nature, so you're fully informed before visiting. In this article we bring you The Workshop.
What's The Workshop about?
Situated on Crosby Road North in Waterloo, The Workshop is a wine bar and restaurant specialising in small plates, fine wines and quirky house draft beers. The light wood and minimalist style gives it a cool, relaxed feel. Music plays an integral part of The Workshop, with regular events and monthly features where some of the most talented musicians and DJs are showcased — both in the main area downstairs and the function room upstairs.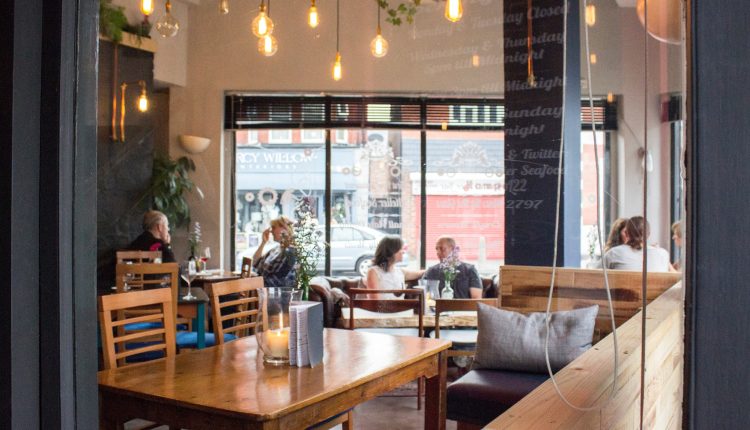 There's a monthly 'Vinyl Solution' event focussing on vinyl DJing and a monthly 'Modernism' event featuring DJs and special guests playing Northern soul, jazz, motown, ska and R&B. Every Tuesday it hosts a 'Jazz Eat & Beats' night with live jazz accompanied by cheese and fine wine. Every Friday night a top local DJ takes to the decks for the 'Friday Elements' event and every Sunday sees DJ Martin Whitehead play some chilled grooves for the 'Sunday Elements' showcase — ideal for enjoying with small plates or a Sunday Roast.
What's on the menu?
The menu revolves around refined small plates — carefully crafted dishes with interesting twists. There are three sections — fish, meat and vegan/veggie, each with around 6-8 options in each category. You'll find a small selection of desserts and a Sunday Roast available every Sunday. The menu changes seasonally and all dishes are freshly prepared daily from locally sourced ingredients. Owner, Steve Rice, is a wine connoisseur and therefore it serves fine wines — you'll also find house draft beers brewed specifically for The Workshop. You can visit the full menu HERE.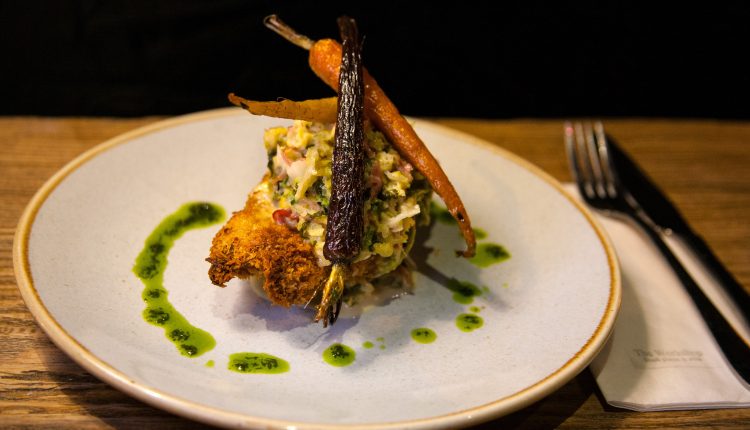 Our visit
We visited on a Sunday afternoon to enjoy a 'Sunday Elements' session. Rather than choose a Sunday Roast, my partner and I opted for three different small plates each — one from each section. I selected Lobster & Crayfish Macaroni with lobster sauce and parmesan, Crispy Chicken with roast carrots, creamed cabbage and cauliflower and Burrata with confit vine tomato, basil and honeycomb. My partner selected Seabass with wild mushroom, tarragon and truffle oil, Hanger Steak with red wine, thyme. shallots and pome frites and Roasted Root Vegetables with tarragon carrots, crispy onions, butternut puree, blue cheese and pecans.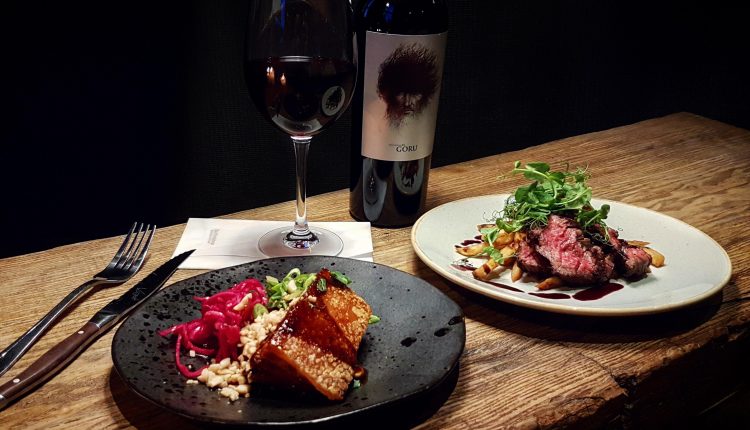 To accompany our food, we were recommended Goru — a fruity and full bodied verdot carefully selected by the owner, Steve Rice. We became lost in our own private world that afternoon and time escaped us as DJ Martin Whitehead soothed our souls with interesting mixes of Pink Floyd, Blondie, Nils Frahm and various others. After sampling a few of their draft beers and talking with both staff and customers, time escaped us effortlessly and evening was soon upon us.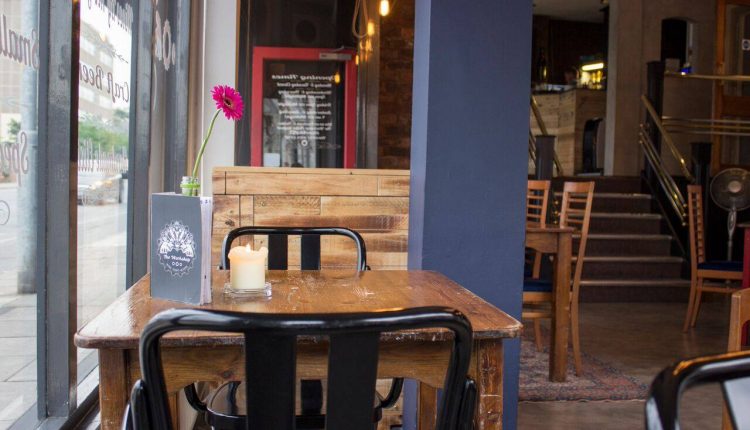 Why we love The Workshop
We love the workshop for a few reasons. Both the wine menu and the small plates menu are clearly refined and not too overwhelming, with the focus being on quality — one feels like a connoisseur following a visit. The Workshop also has music down to a fine art and it's a hub where some of the best local DJs and musicians come to perform. The Workshop is dog friendly too! With a perfectly balanced blend of top quality food, drink and music, The Workshop has created a cool, relaxing environment — an ideal place to escape to for those with good taste.
The Workshop / 47 Crosby Road North / Waterloo / L22 4QB / 0151 329 2797
To check out The Workshop's website CLICK HERE
To check out The Workshop on Facebook CLICK HERE
Images courtesy of The Workshop, Amanda Toovey and Agata