Whilst looking for content to feature in the Health & Beauty section of La Vida Liverpool, my girlfriend alerted me to a Kevin Murphy hair product showcase at the cool new Dia & Noche venue on Bold Street in Liverpool. Some of the best local hairdressers and stylists were going to be at this glamorous event so given I knew absolutely nothing about hair (I barely have any), it's safe to say I was a tad apprehensive. I mean, what could a scruffy 30 something do or say at an event featuring the who's who of hairdressing?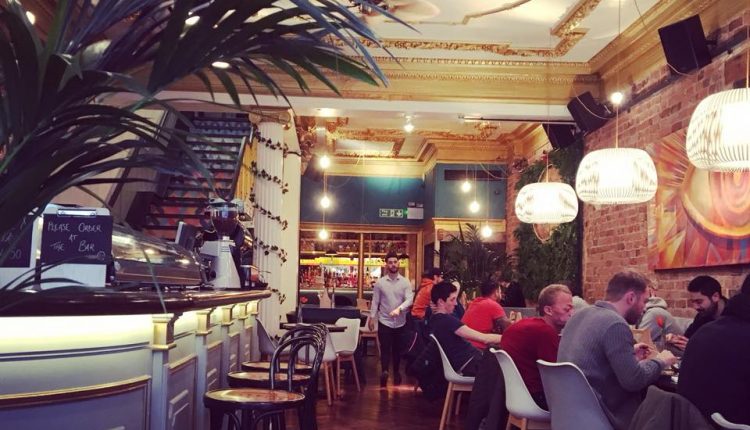 I was hoping my girlfriend (a hairdresser) would do all the talking so I could keep my head down and take notes, but when I learnt of her car troubles the grave realisation hit me that I was going to have to face this alone — completely unprepared. I was soon out of my depth and it became clear that I was under-dressed as I peered through the Bold Street window at all the beautiful people inside. What was I to do? What would I say?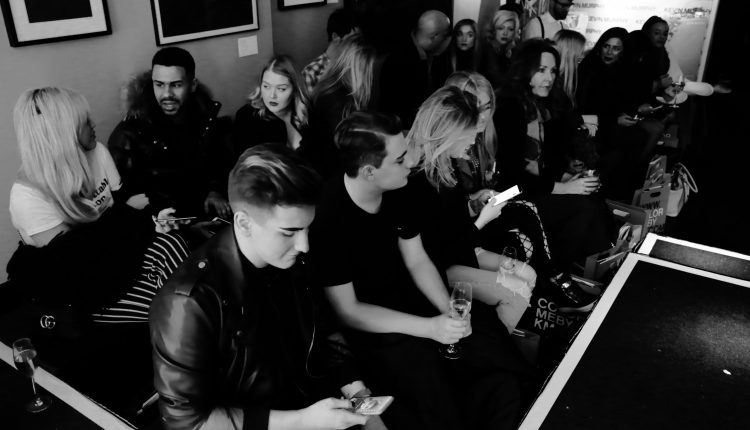 Upon entering I was greeted by the gorgeous event hostesses, Lisa and Ana, and introduced to the various models, choreographers and special guests, before being led to the function room upstairs. It was like a secret society — a fight club of hairdressers, all armed to the teeth with scissors and elaborate technical terms. I soon learnt that there were 'Masters' amongst them, as if I wasn't already intimidated enough. I did a lot of head nodding and uttered the word 'fantastic' far too often as some of them tried to explain what they did and what this event was all about. Others, I sensed, had completely sussed me out and looked at me with slight amusement.
After grabbing a drink at the bar, I was saved by the bell and the show started. To my embarrassment, one of the 'Masters' and key speakers noticed that I didn't have a seat so guided me to an extremely high bar stool at the back of the seated audience. Being not much over 5 feet tall, I almost completely fell off when attempting to mount the stool. The shame — so much for trying to fit in! With that aside, the show unfolded and I actually learnt a few things that evening….
So, Who And What Is Kevin Murphy?
After an introduction speech from Ana and after being given plenty of booklets in my goody bag, I discovered that Kevin Murphy is an Australian hairdresser who has won an Australian Masters Award for his services to the hairdressing industry (an award I am not going to win any time soon). His hair product brand has been present in the UK for 12 years and supplies many of the top salons in the North West — the night was about showcasing some of the new products.
The Kevin Murphy brand is about providing products that are kind to the hair, using the same philosophy as skincare and delivering performance, strength and longevity. Kevin Murphy is also about being ethical. The products are PETA approved, meaning they are not tested on animals, and they have a 'Green Salon' project that teaches salons how to be more eco-friendly. They also find and fund local charities that tackle both human and environmental issues. Equipped with this level of information, there was hope for me yet.
What Products Were On Display?
As the night unfolded, we were shown live demonstrations of the new products and treated to cat walk displays. We were shown various shades of the Color.Me range — Ice Queen, Ruby Noir, In Bloom, Star Dust and Honey Melt — and told of how the looks were achieved within 35 minutes. There was a demonstration of Fringe.Benefits — a visual consultation tool that the client wears to see how the fringe and colour would look — and this made me wonder how such a simple yet ingenious aid had not been invented before now.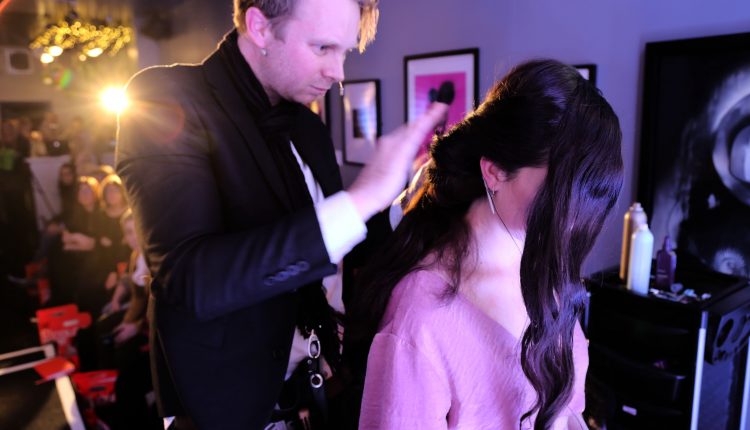 We were also given a demonstration of the Anti.Gravity hair spray and stitch kit, as 'Masters' Lee and Donna went to work simultaneously on two beautiful models. I was really starting to get it and fit in, until the K.Men product feature — when I didn't quite know how to react to the handsome male models appearing on the cat walk to whistles and applause. I admit it — I felt rather envious. One of the male models had a dominant fringe and a subtle step, whilst the other had a softer look. Was I on the road to becoming a 'Master' here?
So What Next?
The showcase finished with a summary of all the new products and providing the salons with as much information as possible to utilise the new products to the best of their ability. It was clear to see that Kevin Murphy provides their partner salons with lots of support and the very best products. We were also told about big events coming up in 2018 — the Future Love show in Prague amongst other things. All the models graced the stage and took a bow as Led Zeppelin played, before canapes were provided and further networking and discussions took place.
Before I departed, I talked to many of the guests — including some of the 'Masters' and top hairdressers. After a detailed conversation with the glamourous hostesses, Ana and Lisa, and further email correspondence since, I have been invited to Australia to shadow Kevin Murphy himself and learn how to become a 'Master'. Ok, this isn't at all true — but I've had an interesting insight into the world of hair products and the effort that goes into making people feel and look good.
For more on Kevin Murphy UK CLICK HERE
Images courtesy of Kelly Irvine — for portfolio CLICK HERE and CLICK HERE