In this new La Vida Liverpool feature, we bring you our latest Restaurant Of The Quarter! Featured in our online magazine and print magazine, each quarter we highlight one of our favourite eateries in the region, carefully selected for your culinary pleasure. This quarter our focus is on West Kirby's Karma Indian Food.
TO BOOK A TABLE CALL 0151 625 5999 OR MESSAGE VIA FACEBOOK
What's Karma About?
Located on Grange Road in the heart of West Kirby, Karma is not your average Indian restaurant and is certainly worth a venture to the North West tip of the Wirral peninsular for! A perfectly balanced blend of old school recipes passed down through DNA and modern, forward thinking innovation, Karma has things on point.
A family run restaurant that seems to constantly thrive in an ever-changing seaside town, Karma has been subtly adapting and evolving, whilst staying true to its roots. Using the wisdom and expertise of Grandad and Grandma Miah, who opened one of Wirral's first ever Indian restaurants in the early 70s, the Taj Mahal, and introducing modern twists — Karma is brings the best of both worlds.
TO BOOK A TABLE CALL 0151 625 5999 OR MESSAGE VIA FACEBOOK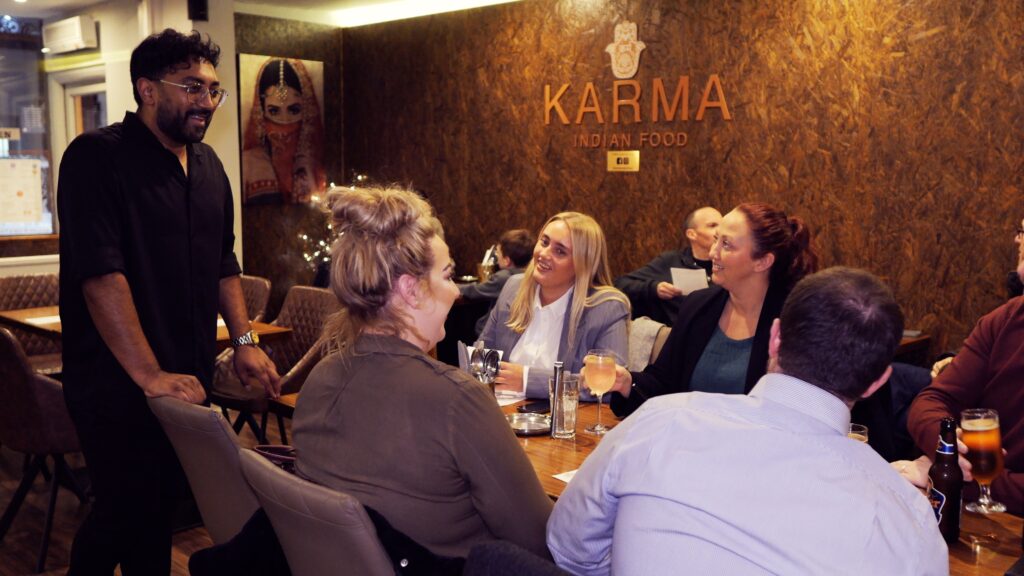 What's On The Menu?
At Karma you'll find a refined menu that's clearly broken down into sections — with each dish obsessively curated by Head Chef Hussain Miah. Taught to be a perfectionist by his Grandma, Hussain painstakingly experiments with ingredients and spices to perfect mouth-watering dishes with a unique Karma twist.
Rather than play it safe with your go to dishes, why not try a few small plates such as Salmon Tikka, Kathi Roll or Spiced Lamb? If you're looking for a new favourite main dish, feel free to chat to Hussain and the team about your preferences and they'll recommend the ideal dish for you. Whatever you choose, it will be different at Karma — that's for sure!
TO BOOK A TABLE CALL 0151 625 5999 OR MESSAGE VIA FACEBOOK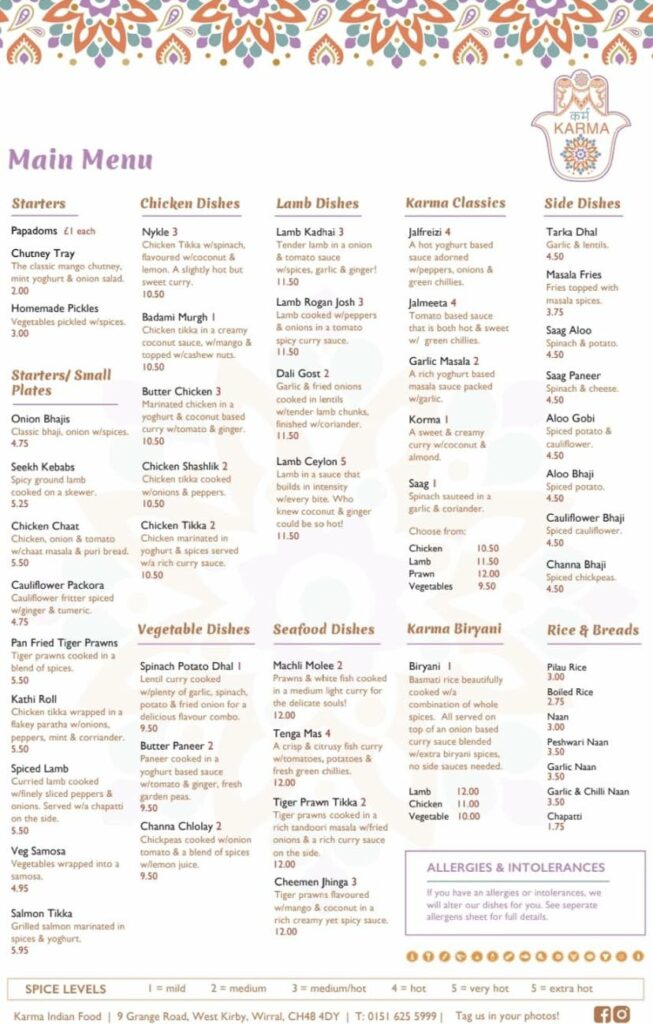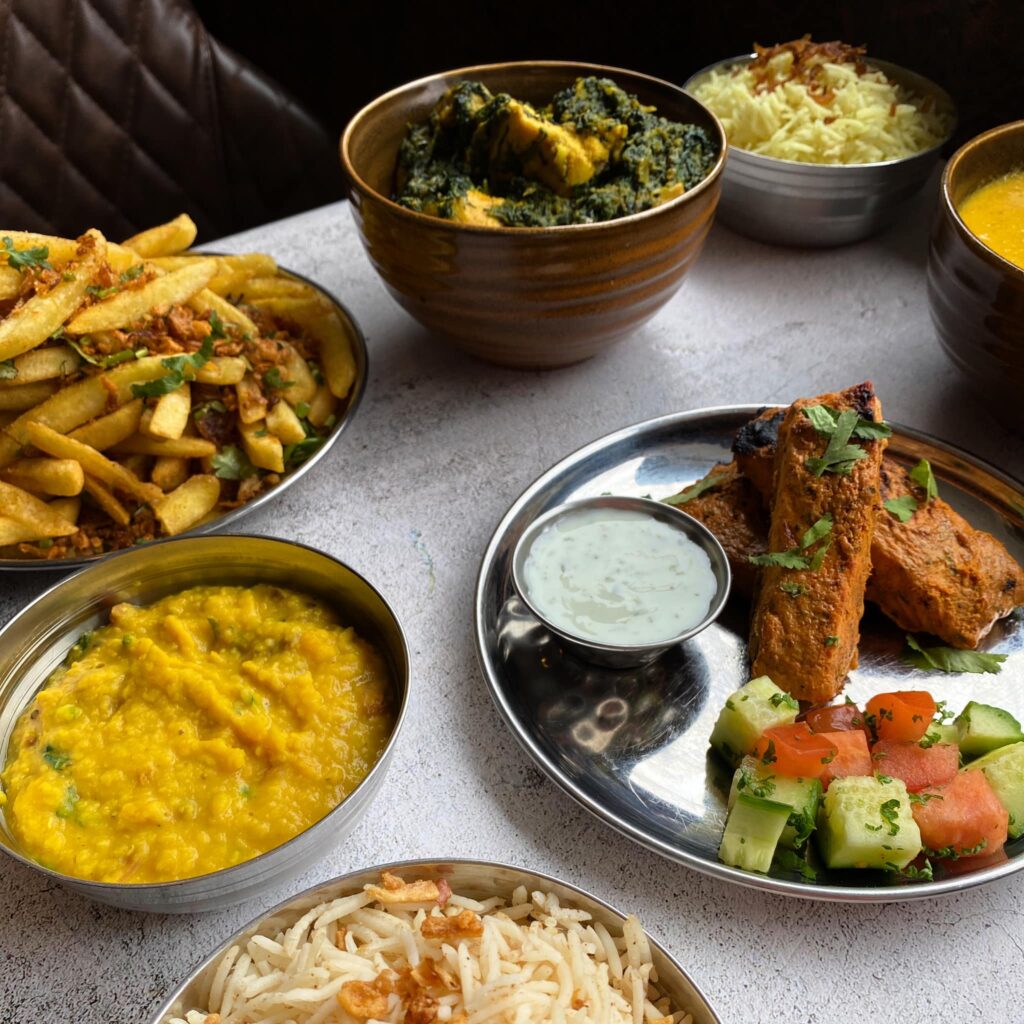 Dedicated Vegan & Gluten Free Menus….
One of the things that really sets Karma apart is how the restaurant has embraced vegan and gluten free diners. Karma has a refined menu but also has separate menus dedicated to vegans and those with a gluten intolerance — rather than it being an afterthought or expecting the diner to navigate the main menu.
The vegan and gluten free menus are broken down in sections, much the same as the main menu, and whilst they are refined they offer plenty of options. A fine example of how Karma has adapted seamlessly to the needs of a changing world, there are simple menus yet there's a dish for everyone.
TO BOOK A TABLE CALL 0151 625 5999 OR MESSAGE VIA FACEBOOK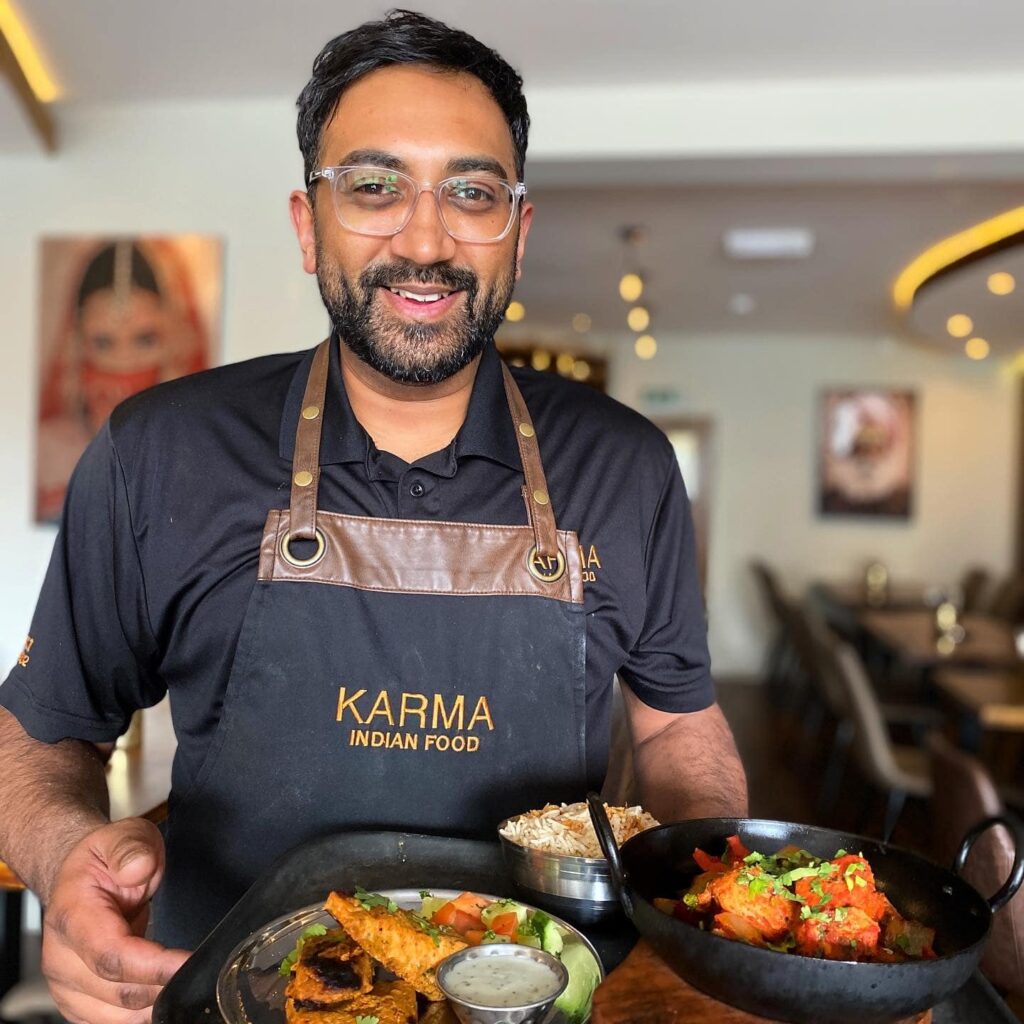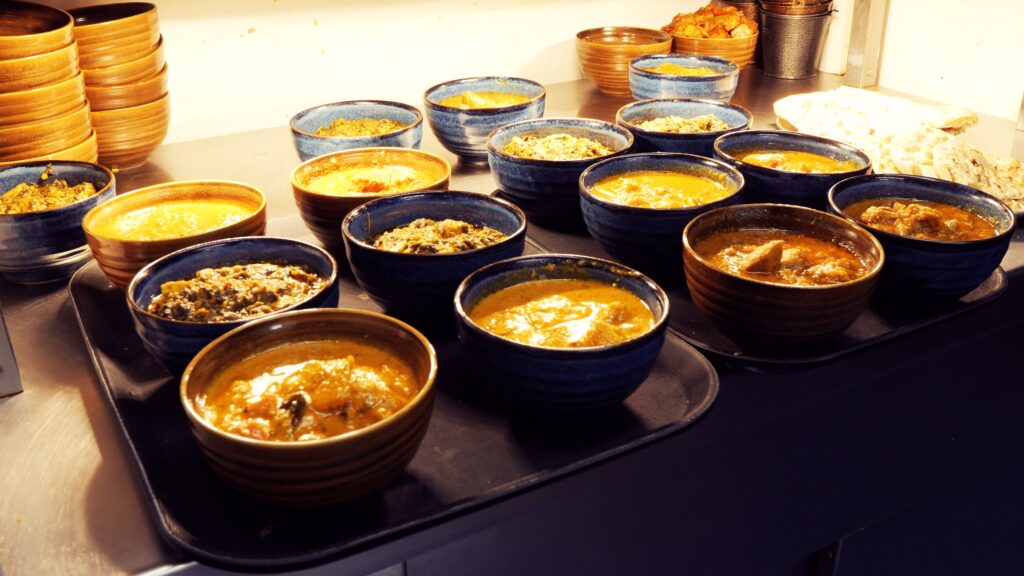 Why We Love Karma….
We've been covering restaurants throughout the region for almost 6 years and love to get behind the scenes to find out what makes them truly special. Having known Karma for way beyond that time, we can definitively tell you that Karma is a very special gem — fusing family traditions and modern twists expertly.
Karma Indian Food / 9 Grange Road, West Kirby, Wirral, CH48 4DY / 0151 625 5999
TO BOOK A TABLE CALL 0151 625 5999 OR MESSAGE VIA FACEBOOK
For the menu and more visit Karma's WEBSITE
Follow Karma on FACEBOOK
Follow Karma on INSTAGRAM