Welcome to our quarterly feature from our resident life coach, Linda B! Linda B is a leading international life coach from Iceland and is a LET Communication Consultant, Trauma Resiliency Model expert, Former President of the Icelandic Coaching Federation and Board of Icelandic Women's Business Association.
We met Linda whilst working with global charity, The Unity Of Faiths Foundation, as she was one of their Ambassadors. Linda is an inspiring woman with a wealth of knowledge about social issues and she is also a published author. Her latest book, Book Of All Seasons, is a book of useful life advice and quotes and has been met with critical acclaim globally. Here's her latest La Vida feature….
CHECK OUT LINDA'S BOOK OF ALL SEASONS ON AMAZON! FOR A FREE LIFE COACHING CONSULTATION CONTACT HER ON FACEBOOK!
Should I love myself — isn't that just plain selfish? Self-compassion or self-love is about taking the autopilot off in our lives, setting it in manual gear and starting practicing self-compassion. The main researcher on the effects of self-compassion is DR. Katrin Neff and her website selfcompassion.org is a wealth of interesting information that I encourage you to check out.
Dr. Neff says her researches shows that about 76% of us are more capable of showing empathy to other people than ourselves ! It's a terrible result, although of course it's always nice to be able to have empathy with others. 12% said they felt empathy for themselves on a par with others in the same study and 6% said they felt more empathy for themselves than others (probably narcissists).
We are very good at putting ourselves down and using words that we would never use when talking to other people, right? We feel ashamed for not being perfect and for making mistakes. In Iceland we have a saying that "No one will become a Bishop without being beaten up" which probably means that sometimes we have to repeat our mistakes a few times before we become masters at what we are good at. So, stop talking badly to yourself!
Bad self-talk and the criticism that we actually think peps us up in life, says Dr. Neff, has the opposite effect, because in the emotional chaos that is created, we look for our escape response (fight and flight response) and then the brain blocks out the search for solutions at the same time.
When we struggle with our bad feelings they gain wings and have more influence than they should be allowed to have on us, but as soon as we accept them like any other feeling, they become less important and therefore have less detrimental effect on us.
But what is this self-compassion or self-love so mainly about? Self-love is the practice of caring for and appreciating yourself unconditionally. It involves recognizing your worth as an individual, acknowledging your strengths and weaknesses and treating yourself with the same kindness and respect you would give a loved one. So it actually means accepting yourself as you are and embracing your imperfections.
CHECK OUT LINDA'S BOOK OF ALL SEASONS ON AMAZON! FOR A FREE LIFE COACHING CONSULTATION CONTACT HER ON FACEBOOK!
Self-compassion is about being understanding and forgiving of yourself, especially in times of difficulty, mistakes or when you put yourself down in some way. It is the ability to treat yourself with the same warmth and kindness that you would give to a friend in a difficult situation.
Both self-love and self-compassion are important to us because repeated practice of self-kindness increases your self-esteem, reduces the stress and anxiety that often accompanies criticism and our desire for perfection, and ultimately, self-kindness leads to better overall health.
When we feel good, we are better able to make healthy decisions and interact more positively with others. Practicing self-love and self-compassion involves being aware of our thoughts and feelings, challenging negative self-talk, and prioritizing self-care and self-acceptance.
Dr. Kristin Neff, whom I mentioned before, is one of the leading researchers in self-compassion and has conducted extensive research on the subject. Her work has shown that self-compassion is associated with greater emotional well-being, less anxiety and depression, and increased life satisfaction.
CHECK OUT LINDA'S BOOK OF ALL SEASONS ON AMAZON! FOR A FREE LIFE COACHING CONSULTATION CONTACT HER ON FACEBOOK!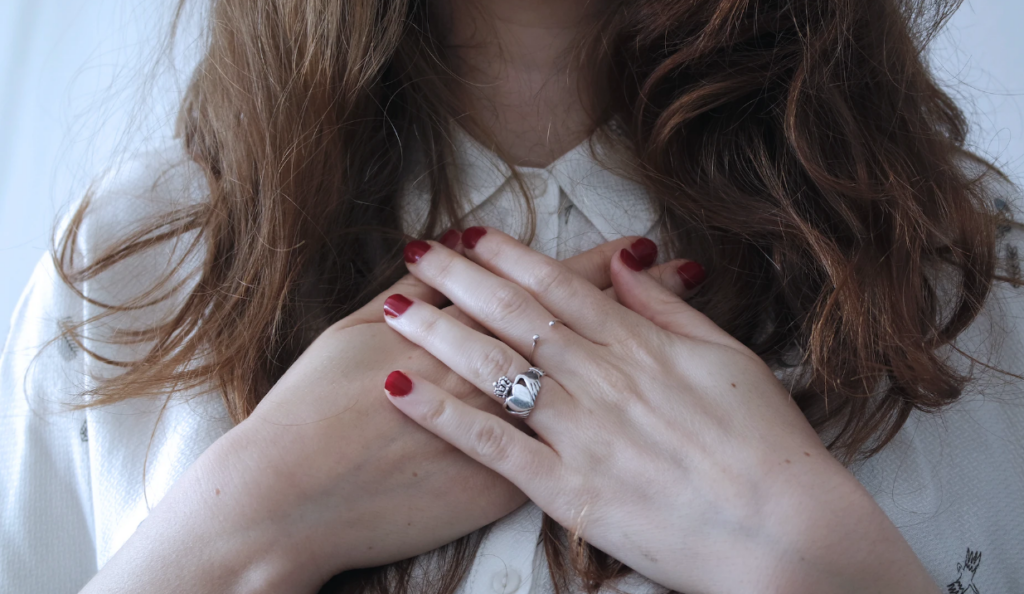 A study published in the Journal of Personality and Social Psychology found that individuals with higher levels of self-compassion tend to have better psychological health, including less negative emotions and increased life satisfaction.
Research has also shown that self-compassion is associated with increased resilience in the face of life's challenges. People who practice self-compassion tend to recover more quickly from trauma and adversity.
A study in the Journal of Research in Personality found that self-compassion can reduce perfectionism and self-criticism, which are often associated with high levels of stress and anxiety.
And another research has shown that self-compassion can lead to improved relationship satisfaction.
Self-compassion-based interventions have been used in clinical settings to help individuals with various mental health problems. Research has shown that these interventions can be effective in reducing symptoms of depression, anxiety and post-traumatic stress.
These are just a few examples that support the positive effects of self-compassion on mental and emotional well-being. But how can we then implement and practice self-compassion/self-love? The first step is to recognize and validate your feelings. Understand that it is normal to feel pain, sadness, or frustration when we face difficulties. Avoid self-criticism for having these feelings.
CHECK OUT LINDA'S BOOK OF ALL SEASONS ON AMAZON! FOR A FREE LIFE COACHING CONSULTATION CONTACT HER ON FACEBOOK!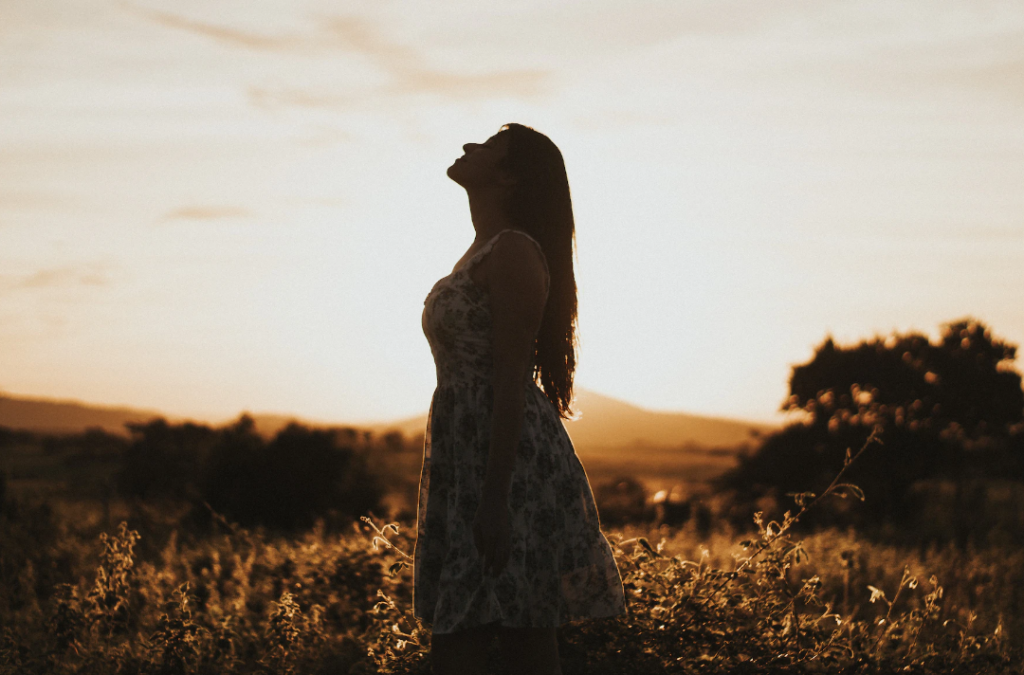 Treat yourself with the same kindness and care you would show a good friend. Use phrases like, "It's okay to feel this way. I'm here for me." and "everything will be okay in the end" Cultivate mindfulness by being fully present with your feelings and thoughts without judgment and without resistance.
Remember that suffering is part of the human experience. You are not alone in facing life's challenges. Others have gone through similar difficulties and would certainly be willing to let you mirror your experience with them and to give you love at the same time.
Show yourself love by treating yourself and do something that makes you relax. It could be something as simple as taking a warm bath, going for a walk or meditating. If you notice that you are self-critical, challenge those thoughts. Replace them with more understanding and gentle statements.
Create a self-compassion mantra or affirmation that you can repeat to yourself during difficult moments. For example, "I am worthy of experiencing love and kindness, especially when difficulties arise." Imagine a caring and compassionate person, real or imaginary, who supports you unconditionally. Visualize those characters giving you love and care.
CHECK OUT LINDA'S BOOK OF ALL SEASONS ON AMAZON! FOR A FREE LIFE COACHING CONSULTATION CONTACT HER ON FACEBOOK!
Write about your difficult situation in a journal. In this way, you can process difficult emotions and gain clarity about your well-being and self-talk. Don't hesitate to reach out to friends, family, or a therapist for support and understanding. Sharing your challenges with others is part of loving yourself.
Forgive yourself for mistakes related to difficult situations. Understand that making mistakes is part of being human. Be patient with yourself as you go through challenging times. Healing and growth takes time, and it's okay to progress at your own pace.
Some people like to confuse self-love or self-compassion with self-esteem. Self-esteem is often tied to achievements and external validation, but self-compassion is about self-love and self-care in difficult situations and when experiencing self-criticism and self-destructive talk, so let's not confuse the two.
But what changes in our lives when we have managed to practice compassion towards ourselves? When we have practiced self-compassion, we gain a greater understanding of our own struggles and imperfections. This increased empathy gives us more empathy with others and therefore improves our general communication.
CHECK OUT LINDA'S BOOK OF ALL SEASONS ON AMAZON! FOR A FREE LIFE COACHING CONSULTATION CONTACT HER ON FACEBOOK!
Self-compassion reduces self-criticism and judgment towards ourselves and others. Self-compassion can help us deal with conflict more effectively. Instead of blaming or attacking, we can approach conflict with understanding, compassion and a desire to find mutually beneficial solutions.
Being kind to ourselves allows us to express our thoughts and feelings more openly and honestly, which can lead to healthier and more transparent communication. With self-compassion, we become less dependent on others' opinions of our worth. Self-compassion can increase emotional resilience.
Self-compassion helps us accept our own imperfections, which makes it easier for us to accept the imperfections of others. Practicing self-compassion can also help us set and maintain healthy boundaries in relationships and ensure our needs are met while respecting the needs of others.
With self-compassion, we are less likely to engage in complicity. We can be ourselves while allowing others to be themselves. Ultimately, self-compassion contributes to overall satisfaction in our relationships by showing love and compassion to ourselves and to everyone else.
CHECK OUT LINDA'S BOOK OF ALL SEASONS ON AMAZON! FOR A FREE LIFE COACHING CONSULTATION CONTACT HER ON FACEBOOK!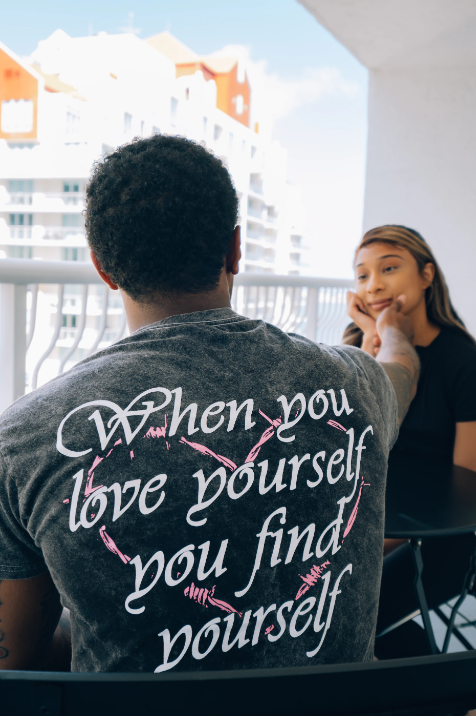 Well, now we must see how much it is worth to take care of ourselves and love ourselves and be our best friends, and thus become the best version of ourselves — whole and undivided.
As always, I'm only an appointment away if you need my help with your life issues.
Until next time, Linda B
CHECK OUT LINDA'S BOOK OF ALL SEASONS ON AMAZON! FOR A FREE LIFE COACHING CONSULTATION CONTACT HER ON FACEBOOK!