Here at La Vida Liverpool, we're big fans of local poet and author Ged Thompson and we were honoured to attend the launch of his latest book, Diaries Of A Man Who Believes In Angels.
The event was held at the iconic pub, Peter Kavanagh's, and was a night of poetry, music, laughter and tears as we all came together to celebrate another masterpiece from the supremely talented and lovable wordsmith.
Ged has been doing great things on the local poetry scene for years — captivating audiences with his ingenious creations — as well as delivering poetry and storytelling workshops in schools and nursing homes.
His creative journey led him to publish his first book in 2016 entitled Middle Earth Magic — a beautiful book of fairy tales and poetry for children and adults alike that has touched many hearts both locally and internationally.
Ged's second book, and the reason we all gathered at Peter Kavanagh's on a Sunday night, is a collection of true stories — all of which are deeply thought provoking and powerful.
Diaries Of A Man Who Believes In Angels will have you delving into the depths of your soul as the beauty and magic, yet harsh reality, of life unfolds through the eyes of a truly unique and inspiring individual.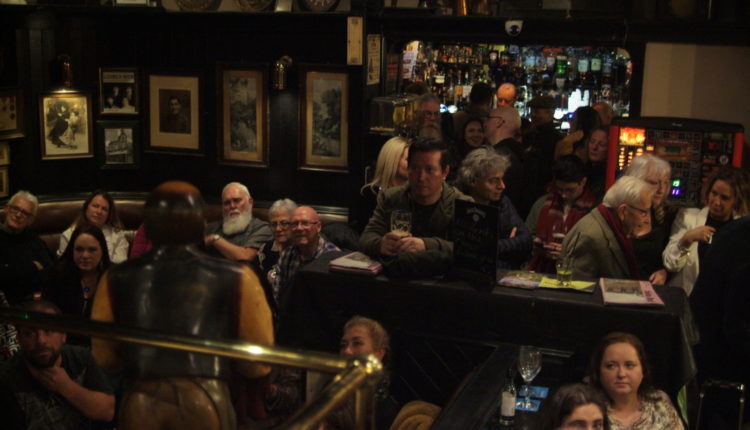 The poignant and powerful story of Stan And Mary — a couple with dementia who reside in a nursing home together — will move the hardiest of people whilst stories such as Dickhead Blocker will bring laughter to the coldest of characters.
Diaries Of A Man Who Believes In Angels is another touching work of art from Ged and a must read.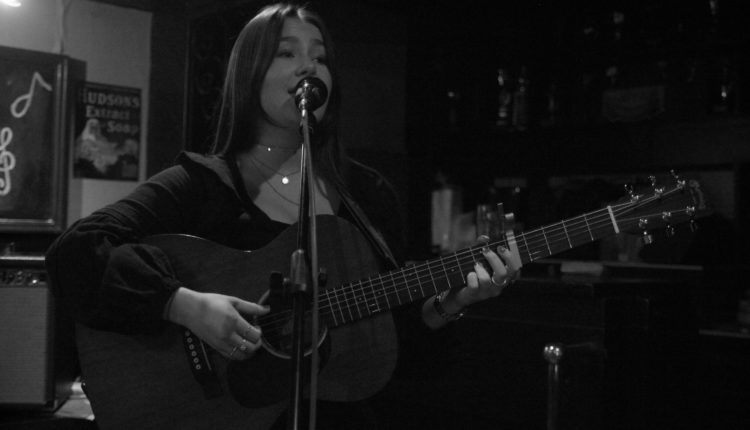 On the night of the book launch we were treated to spoken word performances from Annie Briggs, Ian Wignell, Paul Nicholas Pyke and, of course, Ged Thompson.
We also enjoyed a wonderful performance from Enda Brennan who flew over from Ireland especially for the launch.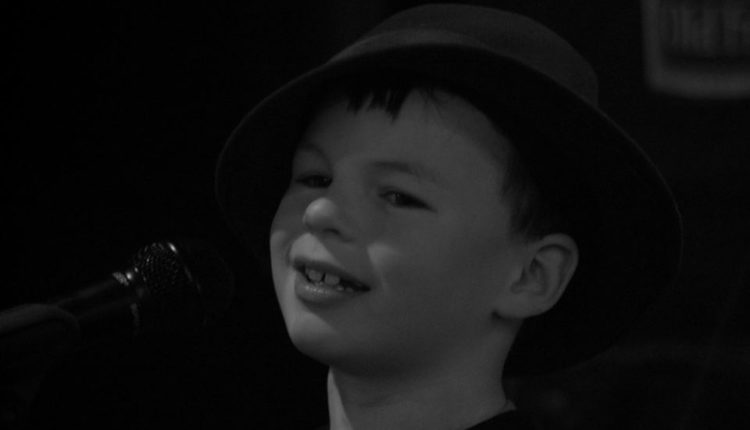 Musically, we enjoyed fantastic sets from Skeet Williams, Helen Maher, Eleanor Nelly and Steve Khan.
There was also readings from the book from Gillian Hardie and a special mention must go to Ged's 8-year-old son Buddy, who stole the show with his singing and charisma — a natural performer in his own right.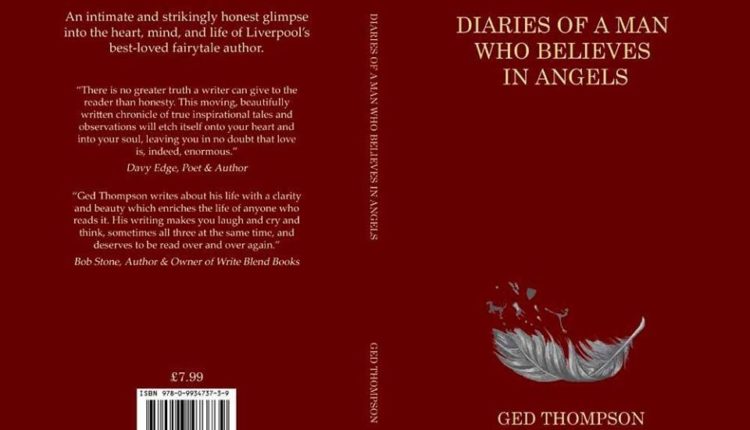 Now officially launched and on sale, Diaries Of A Man Who Believes In Angels is available to buy on Amazon from just £7.99 for a paperback version and it will have you engrossed from the moment you start reading it.
If you're looking for some thought provoking enlightenment if you're life then look no further than Ged Thompson — both Middle Earth Magic and Diaries Of A Man Who Believes In Angels will change your life.
Check out Diaries Of A Man Who Believes In Angels on FACEBOOK
Check out Diaries Of A Man Who Believes In Angels on AMAZON
Check out Middle Earth Magic on AMAZON
Images courtesy on Andy Sunley