In this feature we check out the amazing work of The Mulberry Tree nursery, situated on Market Street in Hoylake. Approaching their 1st birthday, the Ofsted registered nursery has been providing children with a fun and interactive 'home from home' approach and we went along to their Holiday Club to find out a bit more about them and why they're so fantastic….
Check out The Mulberry Tree WEBSITE!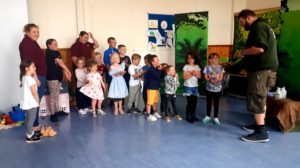 What's The Mulberry Tree about?
Founded by registered childminder, Claire Gormley, The Mulberry Tree is a 35 place day nursery that offers children up to 5 years old a place where they can learn and develop. They offer pre-school and after school care and work closely with Holy Trinity and Our Lady Of Pity in Hoylake — taking their students from 7.30am until 9am and from 3pm until 6pm and catering to individual needs.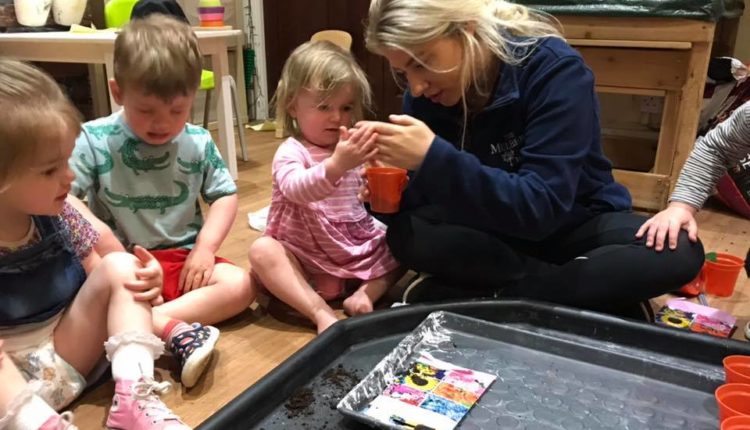 The Mulberry Tree offers great value for money and provide children with all sorts of fun and interactive activities including baking, yoga, role play, trips to the local lifeguard station and fire station, days out to the beach, visits from artists and much more. Their experienced and qualified team of 15 (including 3 qualified teachers) provide flexible learning programmes that are innovative, creative and fun.
Check out The Mulberry Tree WEBSITE!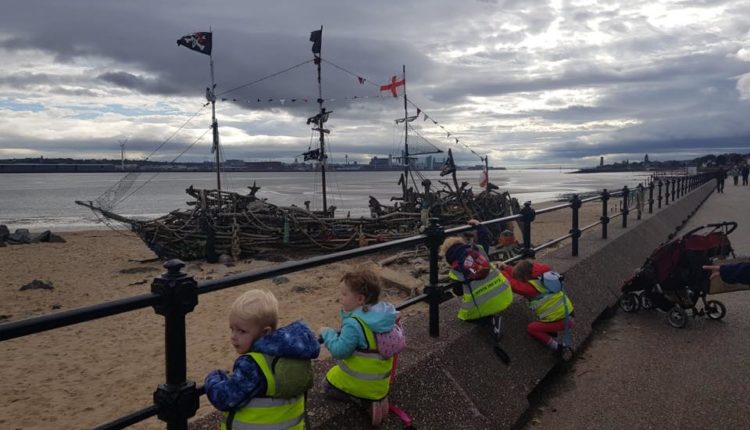 The Holiday Club
The Mulberry Tree has recently started a fantastic value Holiday Club for children between the ages of 3 and 11 during school holidays. With lots of exciting themed activities and adventures, it's a perfect place for the busy parent to send their children whilst they're off school.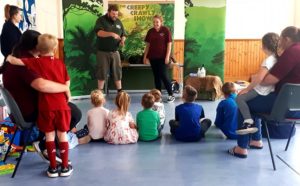 An 8am-6pm day costs just £25, with a half day costing £13 and a full week available for just £100 (sibling discounts available too). Whilst on Holiday Club a child receives breakfast and snacks and they enjoy an array of activities, visits and days out such as visits to Brimstage maze, museums, trips on the ferry and much more!
To enquire about nursery or Holiday Club CLICK HERE!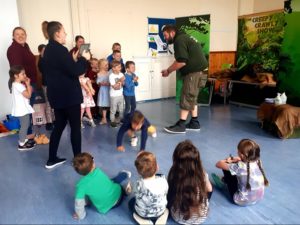 Our visit….
We attended Hoylake Community Centre one Wednesday morning to check out what they were doing on Holiday Club. The theme that week was creepy crawlies and that day the children of mixed ages visited the centre to receive a 'Creepy Crawly Show'. Entertainer Phil exhibited an array of creatures including cockroaches, bugs, snakes and spiders.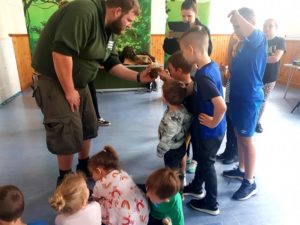 The show was engaging, fun and interactive, with all sorts of interesting facts and learning around activities and laughter. The children were able to get up and hold the creatures and even the adults got involved! We thought we were attending purely to learn about the Holiday Club — little did we realise we would actually be handling snakes and spiders!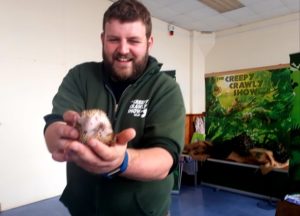 A thoroughly fun activity enjoyed by all, it was clear to see they know how to engage and develop children at The Mulberry Tree! The rest of the week saw them enjoy things such as a bug hunt at Liverpool Museum, baking spider biscuits, watching A Bug's Life movie and other fun activities. They still have spaces available for the summer holidays but have a maximum of 40 so we recommend you enquire sooner rather than later!
To enquire about nursery or Holiday Club CLICK HERE!
Why we love The Mulberry Tree….
Here at La Vida Liverpool we truly love what they're doing at The Mulberry Tree. Whether you're looking for pre-school or after school care or somewhere your child can go during the holidays, they offer a great value flexible service where children can develop, learn and have fun. The Mulberry Tree is all about interactive and engaging learning and they offer a diverse range of indoor and outdoor activities to inspire creativity and learning.
During this past 12 months they've developed a great reputation as somewhere fun and different to send children and will soon be having their 1st Birthday party on 9th June at Hoylake Rugby Club — featuring bouncy castles, entertainers and all sorts going on. Here's to their 1st Birthday and the future — long may they continue their sterling work!
Check out The Mulberry Tree WEBSITE!
To enquire about nursery or Holiday Club CLICK HERE!
Check out The Mulberry Tree on FACEBOOK!