We recently brought you a feature about the December offer at Liverpool's favourite Italian restaurant, Amalia. During our visit we discovered that the owner Miguel's partner is none other than Claritzel — the Latin music superstar originally from Cuba and now residing in Tenerife. We caught up with her in Amalia to talk about her new single and comeback….
Check out Claritzel on SPOTIFY!
LVL: So it seems this is a bit of a comeback for you. What have you been up to recently?
CLARITZEL: Yes, it's been a while since I released something. I have been taking some time out and preparing for my new album. I've recorded 8 songs so far and they have a big focus on salsa and tropical, with a bit of Reggaeton, and I'm looking to go back to my Cuban roots with my new music. Other than that I've been performing cover concerts across the Canary Islands.
Check out Claritzel on SPOTIFY!
LVL: What has brought about this new single, the planned album and your comeback?
CLARITZEL: I've been feeling really inspired to go back to my Cuban roots and release some music from my homeland. Growing up I was influenced by great artists such as Isaac Delgado and Boleros music and you know, Cuban music has changed quite a lot, so I've been feeling inspired to release new music that respects both traditional Cuban music and modern music.
Check out Claritzel on SPOTIFY!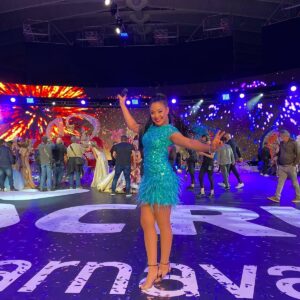 LVL: What is the new single all about? What does it mean for those who speak English and cannot understand?
CLARITZEL: It's about a broken relationship and a woman who says she cannot live without this man but saying she is much better of without him. It's like a female empowerment song. Most Latin songs are about love and relationships haha!
Check out Claritzel on SPOTIFY!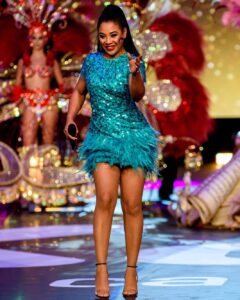 LVL: You have had a great career so far. What is your most memorable moment?
CLARITZEL: I think now is the best time in my career as I have a clear vision for the future but obviously my big break appearing on The Voice Spain was very important for me as it gave me the big chance to show everyone who I am.
Check out Claritzel on SPOTIFY!
LVL: Your partner, Miguel, has a multi-award winning restaurant in Liverpool. That must be good right?
CLARITZEL: Of course haha! I actually met Miguel at Amalia when he flew me over to perform for their New Year's Eve party one year. We have been together since and I love coming to eat at the restaurant when we are in the UK. It has won many awards!
Check out Claritzel on SPOTIFY!
LVL: How do you find coming to Liverpool regularly? What do you think of the city?
CLARITZEL: I love the city and even though I don't speak English very well people are so friendly! The music here is amazing and the history. I would love for my music to be heard here some day — perhaps even do a concert.
Check out Claritzel on SPOTIFY!
LVL: Following on from this single, what are the plans for the future for Claritzel?
CLARITZEL: It's going to be a busy 2022 with more single releases after this one and then the album release. Then of course there's concerts, festivals, carnivals and some television performances lined up. So yes a very busy year ahead but it's very exciting!
Check out Claritzel on SPOTIFY!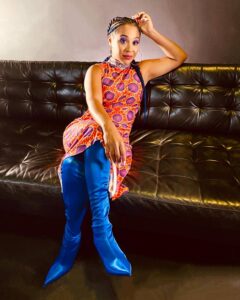 It was indeed a pleasure to visit Amalia recently and find out why they have won so many awards, but to meet a Latin music superstar at the same time was incredible! Claritzel is a super talented artist and a natural performer — oozing with Latin passion — and who knows, perhaps we'll see her in Liverpool sometime soon?
Check out Claritzel's WEBSITE!
Check out Claritzel on SPOTIFY!
Check out Claritzel on FACEBOOK!