A very special event is coming to The Capstone Theatre on Saturday 26th January. If you love culture, fairy tales, storytelling and folk music and fancy something a bit different then this one's for you!
Liverpool's state of the art theatre is playing host to The Big Blind — a powerful evening of storytelling and music that will spark your imagination and capture your soul. With tickets between £8 and £10, it offers great value and a culturally immersive night of entertainment like no other.
The Big Blind brings to life an ancient fairy tale for modern audiences, fusing versions from Norway, Scotland, Ireland and India with contemporary Scandinavian folk music.
The narrative is delivered by the highly acclaimed storyteller, Dominic Kelly, whilst the music is performed by the supremely talented Bridget Marsden (violin) and Leif Ottosson (accordion). Combining the masterful deliverance of a powerful fairy tale and beautifully executed Scandinavian music, it promises to be a truly magical evening!
The story tells of a boy standing on a lake shore — behind him is all he's ever known and ahead is a chance for love but a rather higher chance of death. He's had a happy life, and a sheltered one, but his father gambled away that life — the debt cannot be paid in money and it won't be his father who pays.
This gripping and dramatic production has received widespread praise from the likes of the BBC and The Times and delivers culture and captivating performances.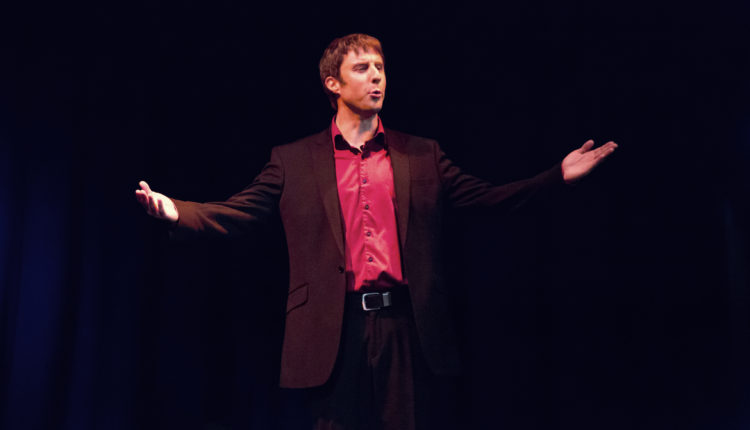 This fantastic showase is yet another great triumph for The Capstone Theatre as Liverpool's international arts venue, home of the Liverpool International Jazz Festival, continues to deliver a vibrant programme featuring concerts by some of the best international and local musicians, spoken word events, radio broadcasts, plays, dance performances and film screenings. If you're looking for something powerful, captivating and a bit different, then get your tickets now!
For tickets CLICK HERE
For more on at The Capstone Theatre CLICK HERE