A paranormal night with a difference is coming to the haunted Leasowe Castle this Halloween weekend! On Saturday 29th October, from 8pm, Alan Bates will be hypnotising members of the audience into previous lives whilst tarot reader Anna Harrison will be putting on a spine-tingling paranormal show!
FOR TICKETS (JUST £15) CLICK HERE!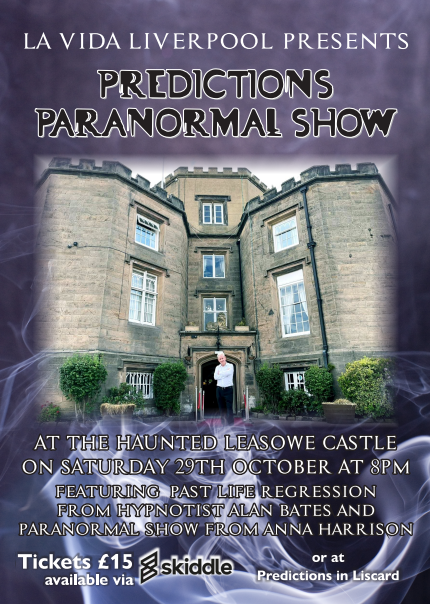 Set in one of Wirral's most iconic and haunted venues, the Predictions Paranormal Show brings you a mind-blowing night like no other! If you're a fan of all things spiritual, spooky and the occult then this night is for you — as two experts in the field deliver an experience that will give you goosebumps!
FOR TICKETS (JUST £15) CLICK HERE!
Alan Bates is the most televised hypnotist of all time and has toured with Most Haunted's Derek Acorah. A 'master of the mind' who has appeared on The Graham Norton Show, Alan has the power to hypnotise people into past life regression and on the night he will be getting members of the audience to recall tales from their previous lives.
FOR TICKETS (JUST £15) CLICK HERE!
Anyone who has seen Alan in action around the world will know to expect a night that will blow your mind — with his past life regression and psychic powers mixed into one mystical show! Meanwhile, Anna Harrison of Predictions in Wallasey will shock and spook the audience with her paranormal showcase!
FOR TICKETS (JUST £15) CLICK HERE!
An immersive experience that delves deep into other-worldly realms, Predictions Paranormal Show will have you on the edge of your seat and have you talking about it for long after the event. Set in a haunted castle with ghostly energies, this is one not to miss this Halloween weekend!
FOR TICKETS (JUST £15) CLICK HERE!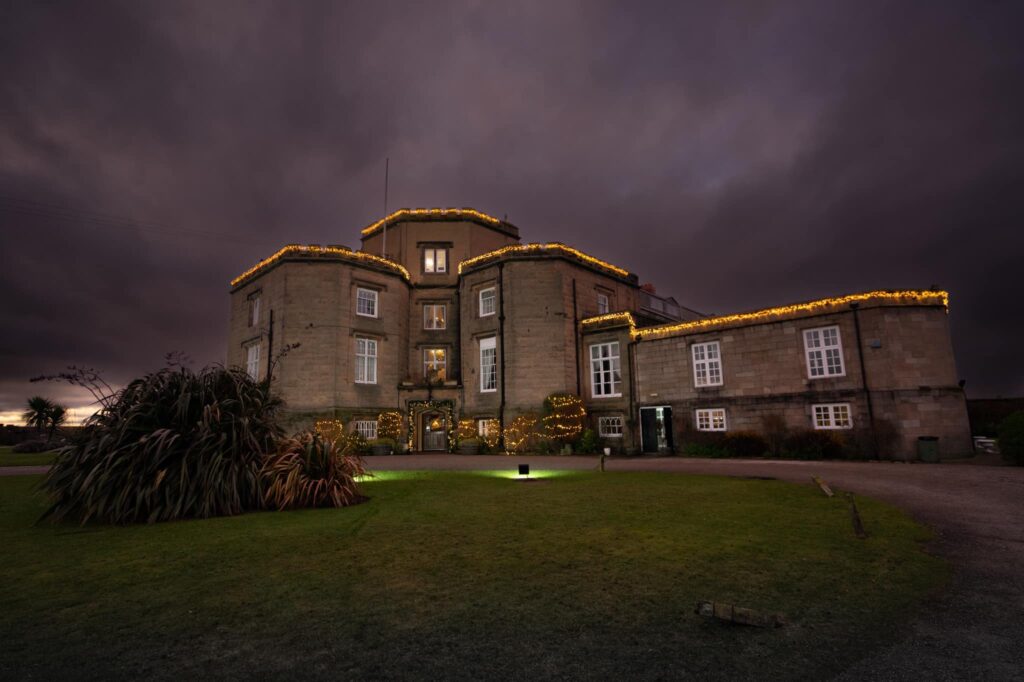 Predictions Paranormal Show comes to the iconic and haunted Leasowe Castle on Saturday 29th October from 8pm. The night will feature past life regression from the legendary Alan Bates, a psychic masterclass and a paranormal show from tarot reader Anna Harrison. Tickets are just £15 from Skiddle and the bar will be open at the venue.
Predictions Paranormal Show / Saturday 29th October 2022, 8pm / Leasowe Castle, Leasowe Road, Moreton, Wirral, CH46 3RF
FOR TICKETS (JUST £15) CLICK HERE!