If you're looking for quality food and live music in Wirral then Molly's Chambers is the place to be! The popular warehouse venue, situated just around the corner from Hamilton square, offers great food and live entertainment and here we bring you what the deal is with food and what's on this month….
Check out Molly's Chambers on FACEBOOK!
Food….
Molly's Chambers offers a wide range of relaxed dining options at a great price! On Fridays and Saturdays during the main live music nights, Baz's late kitchen will be serving quality burgers, hotdogs and more next to the bar downstairs. On Sundays, 'The Best Roast On The Coast' is flying out with unbelievable portions!
Meanwhile, there are still fantastic offers available such as the burger and a pint for just £5 between 4.30pm and 10pm on Wednesdays and between 5pm and 6.30pm Thurs-Sat. You can save even more on Wednesdays with 25% discount across the board and they offer 2-4-1 burritos on Thursdays.
Check out Molly's Chambers on FACEBOOK!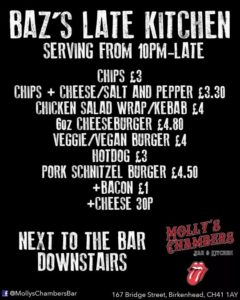 What's On….
Every Thursday night there's the legendary jam night (with a free shot of Fireball for all performers) hosted by Insanity Beach's Ian Cowell — featuring some of the best acts around. Following the huge success of last month's FREE comedy night there's another boss comedy event in March plus the following quality acts….
Check out Molly's Chambers on FACEBOOK!
Sun 1st March: FREE Comedy Night
Last month's side splitting comedy showcase was a huge success — with some real talent on display. On the back of that fantastic event, Molly's Chambers is hosting another FREE comedy extravaganza with some of the funniest comedians around. Why not grab yourself 'The Best Roast On The Coast' and enjoy a few pints before the show?
Check out Molly's Chambers on FACEBOOK!
Fri 6th March: Indiemand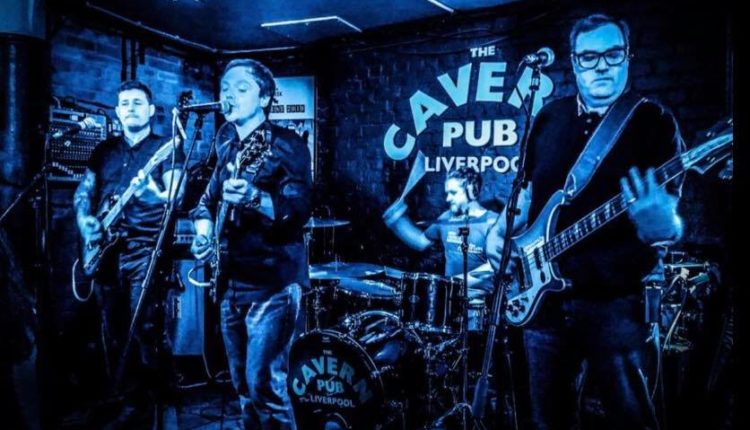 If you love classic indie songs from the 80s, 90s and 00s then you'll LOVE this cover band! These local guys are Cavern favourites and play crowd pleasing belters from the likes of The Arctic Monkeys, Cast, Coldplay, The Coral, Foo Fighters, Oasis and many more. A spine tingling and rocking night of classic indie!
Check out Molly's Chambers on FACEBOOK!
Sat 7th March: Alabama Band
These local lads are top entertainers and have put on some boss shows at Molly's Chambers before! Expect energetic rock covers of the likes of The Rolling Stones, ACDC, Thin Lizzy and Foo Fighters and a performance that'll have you head banging, foot stomping and fist pumping all night!
Check out Molly's Chambers on FACEBOOK!
Fri 13th March: Hello Felix
A firm favourite at Molly's Chambers, Hello Felix are the ultimate 80s party band! If you love 80s music you'll love these experienced party starters! With a top song selection and a diverse range of hits, Hello Felix will have you dancing all night and they have so many top reviews — for a night of 80s nostalgia you won't get much better than this!
Check out Molly's Chambers on FACEBOOK!
Sat 14th March: March Of The Mods & Defo Leppard
What a night in store with this one! A massive charity extravaganza for two great causes, with 5 top Mod acts and 2 amazing DJ sets — it's set to be a blinder! In addition to this huge showcase, there's a fantastic performance in store from Defo Leppard — a hard rocking tribute recreating all your favourite Def Leppard tracks!
Check out Molly's Chambers on FACEBOOK!
Fri 20th March: Amp Coil Gurus
A great night guaranteed as another Molly's Chambers favourite takes over the venue, playing everything from rock to pop to indie to funk — all the way through from the 70s to present. If you've seen these legendary guys before you'll know what to expect — big hitters who always put on a quality display!
Check out Molly's Chambers on FACEBOOK!
Sat 21st March: Unsung Heroes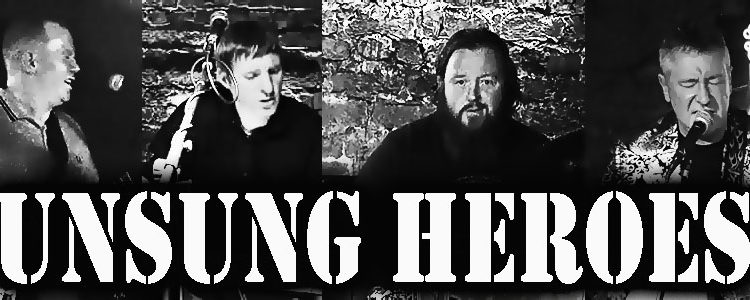 Rock, funk and soul from four top musicians who have a wealth of talent and experience between them. Having amassed years of experience on the circuit, these guys are a well oiled machine and a good time is guaranteed! Another very special night of top entertainment in store at Molly's Chambers!
Check out Molly's Chambers on FACEBOOK!
Fri 27th March: The Essence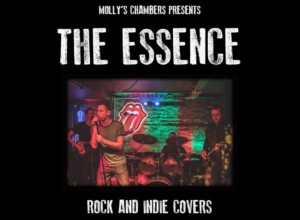 After a hugely successful gig at Molly's Chambers last month, the venue welcomes back these top entertainers for a night of the very best rock and indie covers! If you attended last month you'll know to expect an explosive performance with plenty of oomph! Another quality night at Wirral's biggest live music venue!
Check out Molly's Chambers on FACEBOOK!
Sat 28th March: MacTallica & Iron Mayhem
Two unbelievable tribute acts here! The last time Scottish Metallica tribute MacTallica hit Molly's Chambers the place was bouncing and with loads of gigs throughout the UK since, expect them to come back even bigger and harder! With Iron Mayhem performing the best Iron Maiden hits too, it's set to be a rockin' night like no other!
Check out Molly's Chambers on FACEBOOK!
Yet another month of top live entertainment at Molly's Chambers, with fantastic music acts and a hilarious night of comedy, but it's also important to remember the quality food on offer too! Here at La Vida Liverpool, we love Molly's Chambers — without doubt one of the best live music venues in our region!
Molly's Chambers / 167 Bridge Street, Birkenhead, CH41 1AY
Check out Molly's Chambers on FACEBOOK!