Liverpool is the star of the show in a brand new video-single from an Italian artist and music producer whose record label looks to 'build bridges between different cultures'. 
"The Illuminator" by Gangalistics was released on the Sardinian label Nootempo's official Youtube channel on 31st October, 2020 and has already chalked up over 2000 views in less than 48 hours.
Check out Gangalistics on FACEBOOK!
Gabriele Mario Ganga (aka Gangalistics) was born on the island of Sardinia, and moved to Liverpool to study in 2017. His music career has already seen him perform at festivals and clubs across Italy and Europe as well as becoming Master DJ for several Italian rappers and bands.
Check out Gangalistics on FACEBOOK!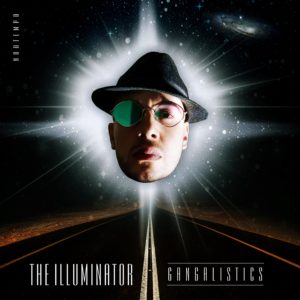 Entirely shot in Liverpool, the music video for his latest single has been directed by video maker and photographer Dan Toole, using Gangalistics' music and lyrics to creating a story full of suspense and mystery. In the video, eagle-eyed scousers will be able to spot the likes of Ma Boyle's Alehouse and Eatery, the tomb of William Mackenzie in the former St Andrew's Church, and a host of the city's celebrated architecture.
Check out Gangalistics on FACEBOOK!
The track itself recalls the electric sound of synthwave; a genre based on action, science-fiction, and horror film soundtracks of the 1980s, with other influences drawn from the decade's art and video games. Gangalistics said: "Nootempo as a label has always put forward its mission to promote music, art and events by creating bridges between different cultures – with no borders. This collaboration between Liverpool and Sardinia is to be the first of many and I'm excited about what's in store for the future."
Check out Gangalistics on FACEBOOK!