A new community interest company for armed forces veterans has been formed in Liverpool that aims to bridge the gap and provide a vital service to former servicemen and women who need support. The Block was established in October 2020 and had its official launch on 1st May 2021, having helped many veterans already.
Check out The Block on FACEBOOK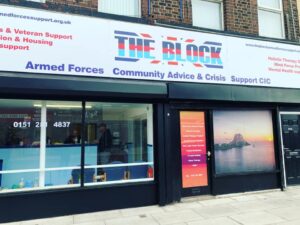 Based on Walton Road, The Block is a veterans CIC with a difference. Offering advice, signposting, mental health support, crisis intervention, emergency accommodation, water therapy, holistic therapy, equine therapy, retreats and workshops, it provides an all round support package to armed forces veterans — using alternative therapies as a unique tool to help them.
To donate and help The Block CLICK HERE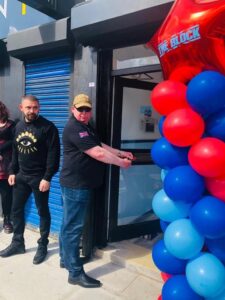 Founded by Colin Eastaway, an ex paratrooper of Afghanistan and Iraq, The Block has an open door policy that bridges the gap and offers veterans a safe and easily accessible place to seek free help, support and advice from those who understand what they've been through. From PTSD to addiction, The Block has helped veterans with a variety of mental health issues and challenges.
Check out The Block on FACEBOOK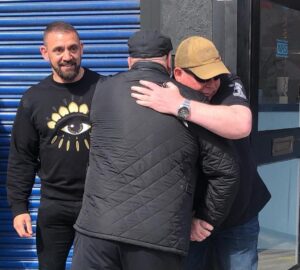 Colin Eastaway, said: "The aim of The Block is to bridge the gap and become that crucial link between forgotten veterans and a healthy life in society. There are thousands of veterans living in Merseyside and sometimes the big charities are difficult to reach, so we want to be the eyes on the ground supporting those who are on the streets and those we hear about."
He continued: "Being a veteran myself and having endured the brutality of war, I understand what it's like to suffer from PTSD and the issues that follow. What we're aiming to do at the Block is become that middle man but also to introduce things like cold water therapy, holistic therapy and equine therapy — and I think that's what makes us so different and unique."
To donate and help The Block CLICK HERE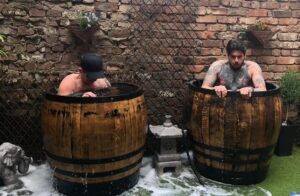 The Block has been offering veterans courses and workshops including their Mind Force Retreat programme that delivers an 8 week course of holistic therapies such as yoga, meditation and mindfulness, cold water therapy, equine therapy, counselling, days out and spa treatments at Formby Hall.
Check out The Block on FACEBOOK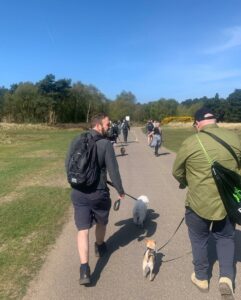 The CIC relies heavily upon donations and fundraising activities from both veterans who wish to help other veterans in need and of course the help of the general public. The latest fundraising activity is a weekend walk from The Block in North Liverpool to Snowdonia, before climbing Mount Snowdon, on the weekend on Friday 4th June.
To donate and help The Block CLICK HERE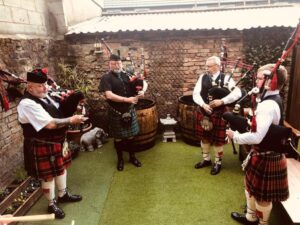 Colin Eastaway summarised: "There's a real need for more community drop in centres like The Block that provide a place of solace and peace to the local Veterans and Nations Heroes who might be in need of low level support to crisis intervention. If anyone knows of any veterans who could use our support in any way, from advice to accommodation then please get in touch."
The Block / 241-243 Walton Road, Liverpool, L4 4AD / hq@theblockcicliverpool.org
Check out The Block's WEBSITE
Check out The Block on FACEBOOK
To donate and help The Block CLICK HERE