Here at La Vida Liverpool we love showcasing the best places to drink in the region and we love community hubs that bring people together. One such place is multi award winning pub, The West Kirby Tap, who have been doing amazing things in the seaside town. We visited following their 5th Birthday to to find out what they've been doing….
Check out The West Kirby Tap on FACEBOOK!
What's The West Kirby Tap about?
Situated on Grange Road, The West Kirby Tap is a large venue at the heart of the community with a great atmosphere — extremely popular amongst locals and a hub of live music and entertainment. For the last 5 years it's been a firm favourite of many West Kirby drinkers for a few reasons.
Its stylish and modern interior makes it a relaxing place to drink any time of day or night — a great place to kick back, relax and watch the world go by out of the large windows. The high ceiling captures the atmosphere nicely and it's known as a friendly place where everyone comes together. It's dog friendly too!
Check out The West Kirby Tap on FACEBOOK!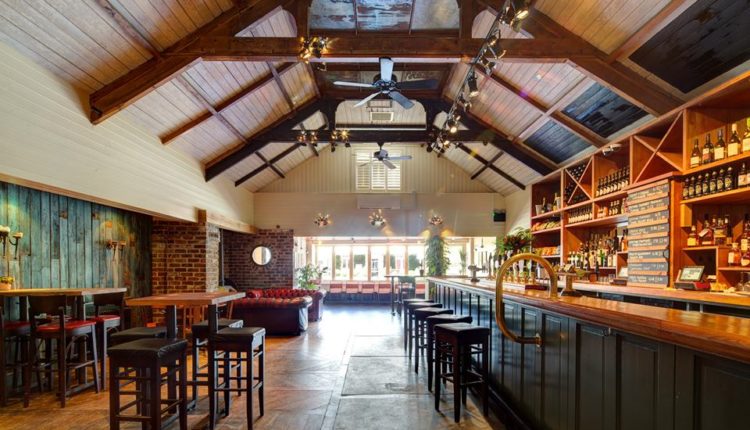 What's on the menu?
The West Kirby Tap has a selection of charcuterie, cheeseboards and small plates, but they're massive on drinks! They have been highly commended by CAMRA in the Wirral Pub Of The Year awards twice in a row and have secured their 4th consecutive Good Beer Guide place recently. With 8 casks, 4 keg lines, 2 choices of lager and a wide selection of bottles and cans, it's a beer aficionado's paradise!
Parent brewery, Spitting Feathers of Chester, has a permanent line whilst guest draughts are brought in and changed regularly. For lovers of wine, spirits and everything in between, you'll find plenty of options at their extensive bar. They have a 'Hoppy Hour' every Monday between 12-5pm where selected cask ales are just £2.90 per pint.
Check out The West Kirby Tap on FACEBOOK!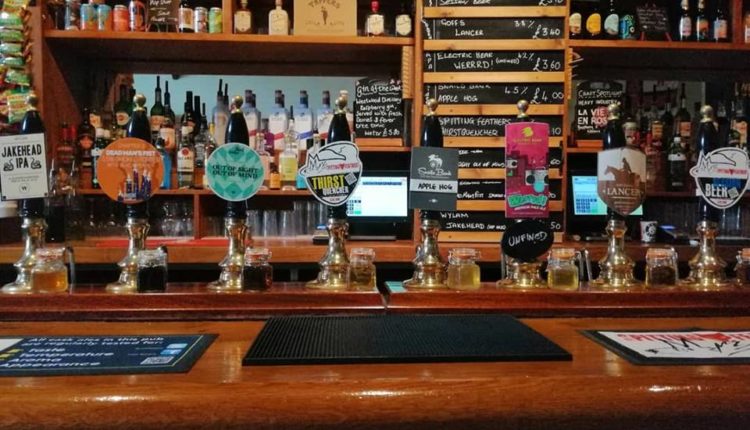 What's on at The West Kirby Tap?
The West Kirby Tap have strong connections with West Kirby Live as they're the main venue for the festival, and as such they attract the best acts around. Every Saturday night they have thoroughly entertaining acts such as The Smile Forecast, Samwise, Disco Fish and huge swing band, Swing The Merciless.
If you've ever been to The West Kirby Tap on a Saturday night you'll be aware — it seriously goes off! As well as top live music, they have a quiz and an open mic every month. They occasionally have beer tasting and gin tasting events and the rest of the time it's just a great place to have a quiet drink and relax.
Check out The West Kirby Tap on FACEBOOK!
Our visit….
We caught up with manager, Annie, who has been at The West Kirby Tap since it opened. She told us: "These last 5 years have been amazing and it's now firmly cemented as the place to go in West Kirby for a quality pint and great atmosphere. We're hugely proud of what we've achieved so far."
Annie continued: "I love it here and the regulars are great! Local beer connoisseurs love a pint here and we always make sure we have a wide and interesting range. We're so proud to be part of the Good Beer Guide and it shows we must be doing something right!"
Check out The West Kirby Tap on FACEBOOK!
Why we love The West Kirby Tap….
To thrive for 5 years in a seaside town and a competitive market is no easy task. We love that The West Kirby Tap has excelled for so long and it's not by chance. They've created a stylish, modern, light and airy venue that has a great atmosphere and that has become a real hub for the local community.
We love the atmosphere at The West Kirby Tap, especially during their fantastic live music events. We love the quality of their drinks — a must visit for discerning connoisseurs and a place you can be assured of quality. There's a reason they've won multiple awards and may they keep up the great work going forward. Happy 5th Birthday from La Vida Liverpool!
The West Kirby Tap / Grange Road, West Kirby, CH48 4DY / 0151 625 0350
Check out The West Kirby Tap WEBSITE!
Check out The West Kirby Tap on FACEBOOK!