West Kirby Live is returning to the Wirral seaside town on Saturday 2nd June and it's set to be bigger than ever! The huge charity event, featuring more than 120 different acts over 14 locations and an array of arts, dance, theatre, stalls and other things going on, will once again raise thousands for Clatterbridge Cancer Charity via the power of entertainment and community spirit. The 2017 event raised over £7600 and this year's is planning on doing even better!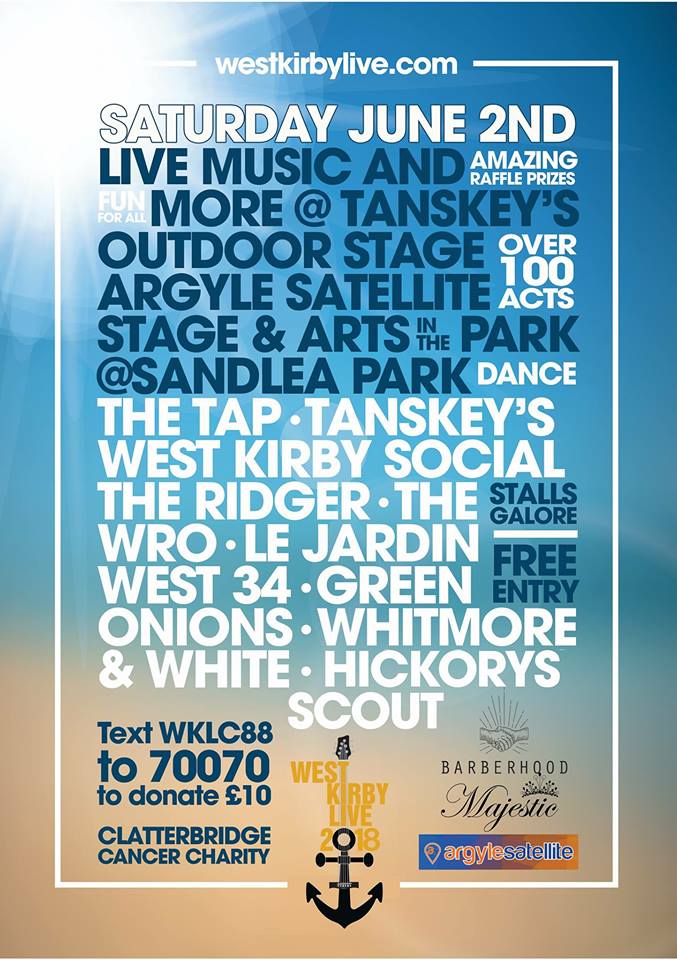 From 12pm until late, many of West Kirby's popular venues will play host to some of the best music acts in Merseyside and you can find full details of the venues and acts HERE. There will also be new 'beacon' devices in many of the venues — transporting line ups and the schedule to your mobile phones. Meanwhile, the town centre's Sandlea Park will feature arts, dance and theatre and comedian Tony Slattery from 'Whose Line Is It Anyway?' will also be performing. The event is totally free to enter but donations are encouraged — you can donate on the day or by texting 'WKLC88' to 70070.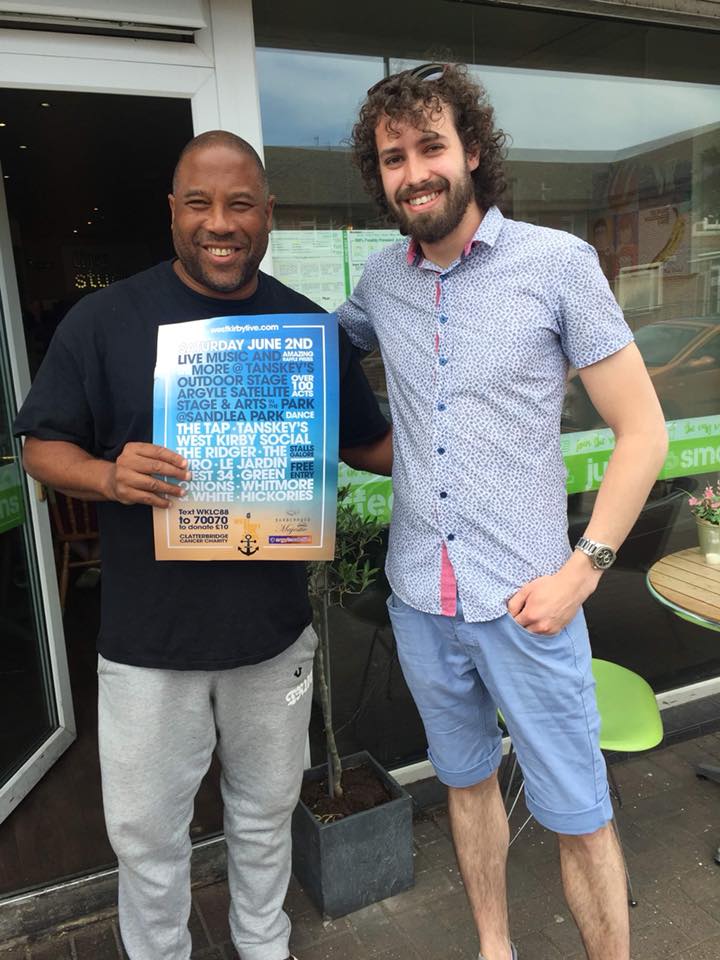 Many local businesses are supporting the event and there's also a huge raffle taking place with some amazing prizes. One of the organisers, Tom Longman, told LVL: "We're so eager to build every year with West Kirby Live! This year we have two outdoor stages and our new Arts in the Park area is taking us from being a music festival to being a real celebration of music, dance, arts and comedy. We also have our bars, pubs, cafes and restaurants taking part with over 120 amazing acts performing from 12 until late. As well as wanting to put on something truly incredible in West Kirby, we also want to smash our previous fundraising totals, with our target at £10 000!"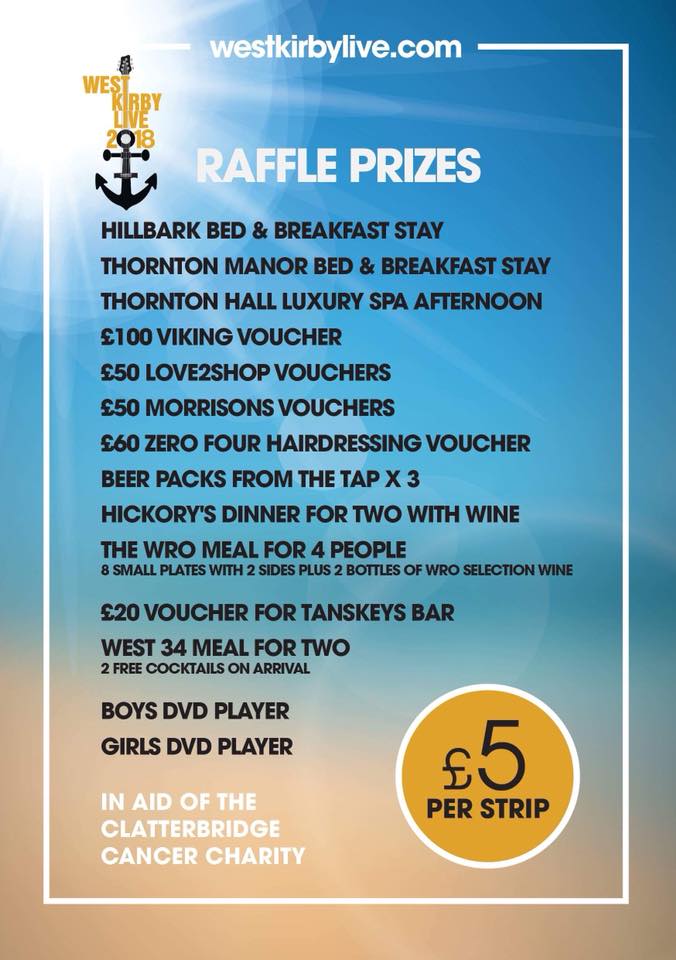 Whilst many spend crazy money on attending festivals, it's important to remember the local charity events that are not only amazing value, but help raise money for important local causes. West Kirby Live is FREE, promotes local businesses and creatives and raises thousands for a very important charity — with a great day of entertainment promised, it's one of those beautiful things where everyone's a winner. At LVL, we're certainly looking forward to this — hope to see you there!
For more information, details of the acts and venues etc. check out the WKL WEBSITE or FACEBOOK PAGE.
Images courtesy of West Kirby Live