North Shore Troubdour, situated on Carlton Street just off the Great Howard Street dock road, is one of Liverpool's coolest underground event venues. La Vida Liverpool has chosen North Shore Troubadour as the place to host its first ever Fiesta on Saturday 22nd December and we see it as an ideal place to host our colourful Christmas carnival. Owners Lynton and Laura and their team are genuinely good people who seriously know their music and as a result they are hugely respected as an events venue — particularly due to their top custom made sound system.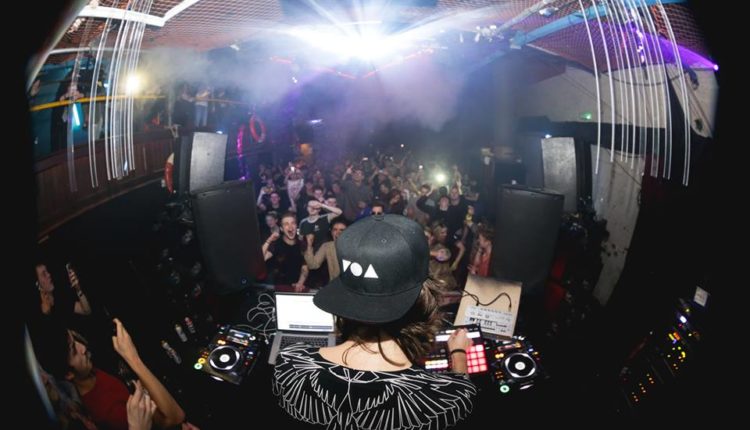 The guys over at North Shore Troubadour not only host some of the best underground events in the city — they make, repair, sell and hire out sound systems, speakers and music equipment. This technical expertise makes them an ideal place to host a music event — you can be assured that it will be operationally spot and immense acoustically. The warehouse on the outskirts of the city is an intimate venue, with two rooms and a circa. 500 capacity, and has that classic underground warehouse feel — raw, gritty and exactly how an underground venue should be, akin to those Detroit/Chicago house venues back in the day.
Here at La Vida Liverpool, we can't wait to have our first ever party there and as a way of saying thank you to our wonderful hosts we'd like to showcase what they have coming up for the rest of 2018:
Spektrum
Date: Fri 30th Nov
About: Spektrum is back! We're kicking it off this time with one of the finest names in the liquid drum and bass scene: LSB. We are excited to be making a return to North Shore Troubadour for night of stepping n skankin to rolling basslines pumping from the custom build system through to the early hours. Line up of LSB, Kovert Sound, HD, K3LT, Rozzla, Josie & Lady Soul.
For full event info CLICK HERE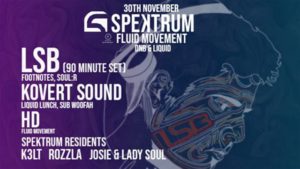 Roller Coaster: From Dusk Till Dawn
Date: Sat 1st Dec
About: Join us once again for the ride of your life! After the success of our last event at the magnificent 500 capacity North Shore Troubadour in Liverpool we have decided to make it the home of Roller Coaster. This coming December get ready for another exclusive original warehouse rave concept. 10 hours of music all night, from dusk till dawn, featuring DnB, hardcore, hard trance, old skool anthems, bounce, scouse house and MCing over 2 rooms. Featuring Grooverider, Mark EG, Pianoman, Chris Butler and many more.
For full event info CLICK HERE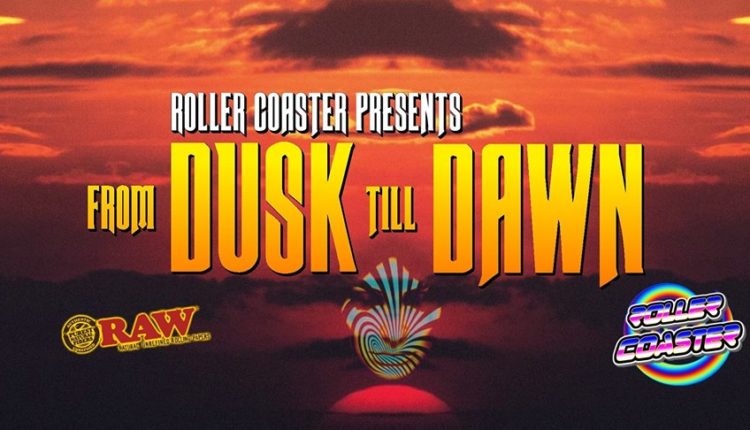 Cabana Presents: Rikki Humphrey
Date: Fri 7th Dec
About: December's on its way and finally its time for our next visit to North Shore's Room 2! We're pleased to present chief record digger — Rikki Humphrey. Rikki has been a favourite of the lads since the beginning, crafting diverse and encapsulating sets all over the world, his genre boundaries show no end. We're certain he'll be bringing his A-game to the 1's and 2's and that perfect sound system. With support from Josh West, Elliot Fitzgerald, Vees (Daniel Davies), Tom Ford and Jake Howarth.
For full event info CLICK HERE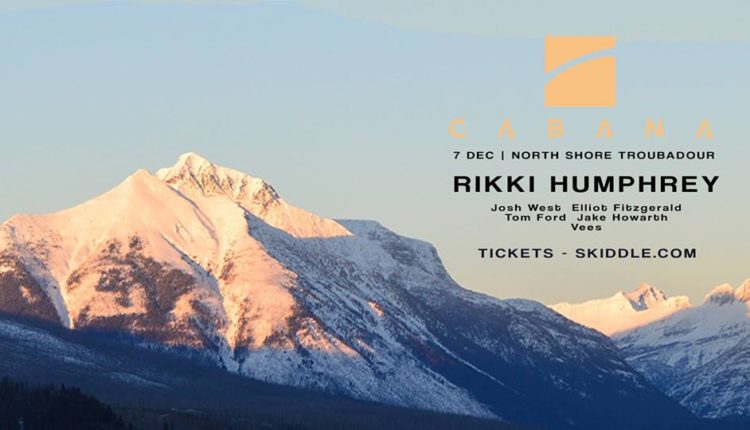 Afterparty
Date: Sat 8th Dec
About: Afterparty! A specialist in finding the best venues close to the biggest parties around Europe. For this one we are literally a stone's throw away from the huge event on Liverpool's dock land on Saturday 8th December. Less than 100m from the exits we can assure you a quick lock out and massive cues so guarantee your admission and pre-book a ticket online! Techno and tech house featuring Kole, Brother Beats, Bradley Dunnette and a host of top local DJs.
For full event info CLICK HERE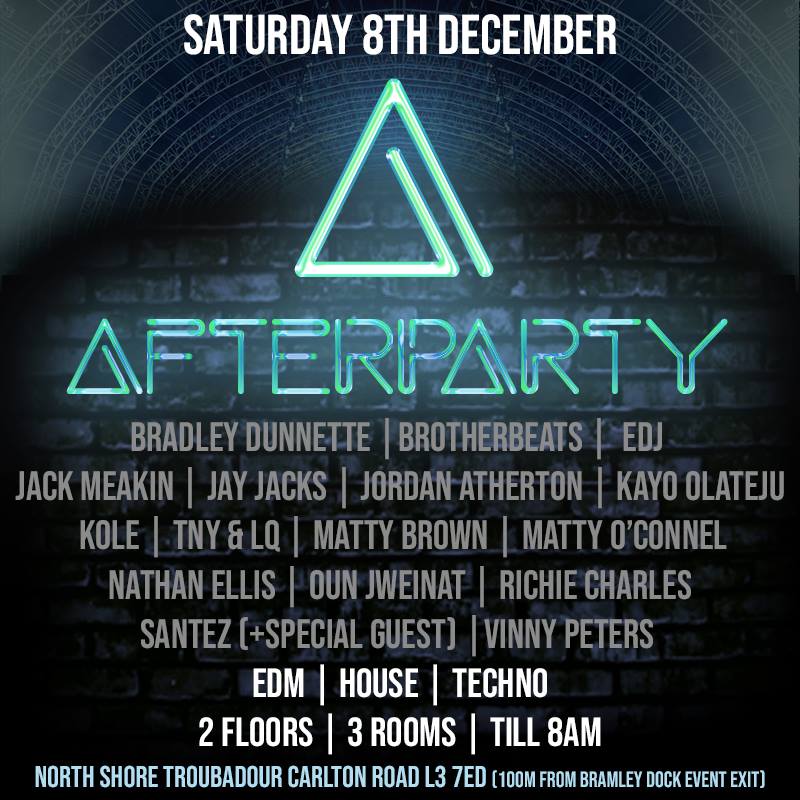 Onyx
Date: Fri 14th Dec
About: Onyx have been putting on exciting house and techno events throughout the city — showcasing the best local DJs and bringing top headliners to the city. They're hosting a free event at North Shore Troubadour, details to be confirmed.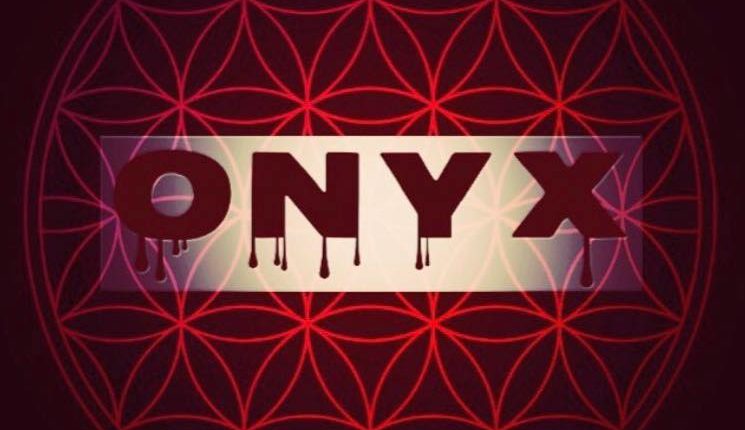 The Tea Street Band's Christmas Party
Date: Sat 15th Dec
About: The Tea Street Band follow in the tradition of tunefully idiosyncratic Liverpool bands like The Coral, The Lightning Seeds, and Shack, though their blissful Electronica sounds like none of those bands. Rather, The Tea Street Band are closer to artists like Tunng and This Is The Kit, blending instrumentation with synths and beats. Like so many Liverpool artists, at the heart of The Tea Street Band is a keen ear for melody. Driven by propulsive hooks, their songs grab from the get-go, often building to a euphoric rush. Another free event, details to be confirmed.
Soma Sonic
Date: Fri 21st Dec
About: Prepare to step inside and become part of a living, breathing work of art as we once again push the boundaries of creativity. We are the music makers, we are the dreamers of dreams. Liverpool's immersive psychedelic art experience featuring DJs Saru, Steve OOOD, Psionic Entity, Rama and all sorts of visual psychedelic displays.
For full event info CLICK HERE
La Vida Liverpool's Christmas Fiesta
Date: Sat 22nd Dec
About: A crazy colourful Christmas carnival showcasing some of the finest DJs in the North West! Disco, house and techno over 2 rooms featuring Esteban, Sie Austin, Jimmy Allen, Sean Hughes, Sean Finn, Lee Bullock, Gemma Arnott and Toni! 2 rooms of festival fun with lasers, CO2, dancers, props, face painting stalls and a top sound system! The quality of local DJs on this line up is through the roof and we can't wait for the best Christmas party in the town!
For full event info CLICK HERE
MODU:LAR Boxing Night w. Binh
Date: Wed 26th Dec
About: Long overdue a Liverpool debut, we welcome Binh to North Shore Troubadour on Boxing Night for a masterclass in Techno, Electro and all-round out of this world music to get your body moving. Festivities will begin at 9pm with Brennan and Ramsey opening the floor, before Nerram winds into a signature selection that's not to miss. He is an artist on the rise and the perfect accompaniment to our main man in control.
For full event info CLICK HERE
Roller Coaster: The Residents New Year Ball
Date: Mon 31st Dec
About: Line up as follows. Room 1: Drum & Bass, Hardcore, Hard Trance, Bounce and Scouse house featuring residents Mrs Magoo & MC Bellyman, Deano Ballistik, Jimmy Fingers, Stevie Wonder, Paul Tommo, Maxi B, Carl Cameron, Frostie, Ian Sevo, Lee Hall, MCs Coxy and Frostie. Room 2: House & Trance featuring Ste McGee, Chris Butler, Paul Rimmer, Keef T, Alan Murphy, Reckless, Mikey Stephenson, John Turner and Jeff Beamish.
For full event info CLICK HERE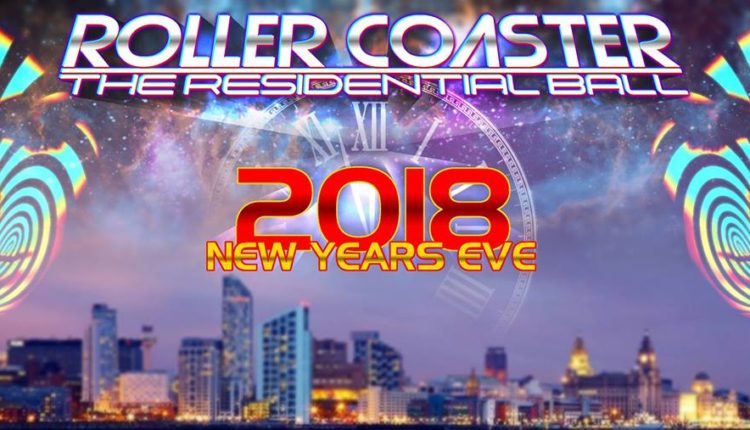 There's certainly plenty of lively events at North Shore Troubadour for the rest of 2018 and if you're looking for a top night of underground warehouse music then keep your eyes on what's on at this superb venue just outside the city centre. If you're looking to host an event we can't recommend the guys at North Shore enough — technically spot on and experts in anything to do with sound. Don't forget — they sell, repair and hire out equipment too and they also have recording studios within the venue. See you on the dance floor soon!
Check out North Shore Troubadour on FACEBOOK
Check out La Vida Liverpool's Christmas Fiesta on FACEBOOK