It's been noted in recent years that Wirral's market town of Hoylake has become rather quiet, with many locals stating that there's not much going on. This seems to be changing now though — with a couple of new venues and a few re-inventing themselves, enthused by this new found hope. Hoylake seems to be experiencing a renaissance and the future is looking bright as the area strives to be vibrant once again. One of the businesses at the heart of this exciting change is Whitt's End.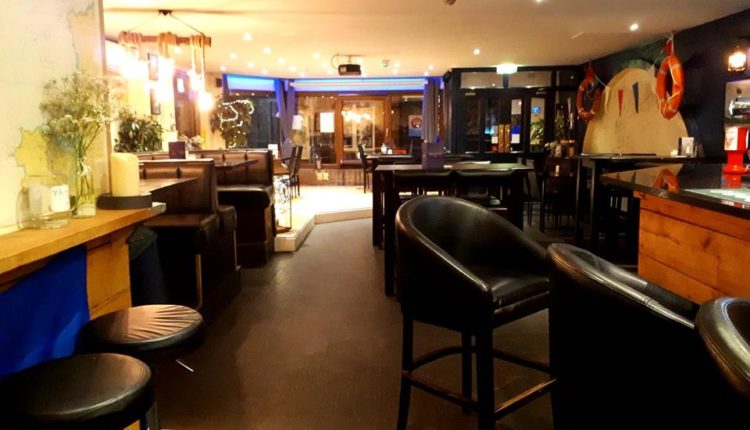 What's Whitt's End about?
On 8th December 2018, Whitt's End will be celebrating its first birthday. During the past 12 months, the nautical themed cocktail and wine bar situated on Market Street has been a hub of activity in the seaside town and a driving force behind getting Hoylake back on the map. With a big emphasis on charity and the R.N.L.I (they have regular charity events and 10% discount for lifeboat crew members, for example), Whitt's End is all about being a classy, vibrant and friendly venue — focusing on the community and good causes.
Whitt's End is dog friendly, welcomes local groups (a local running club meets there every week) and it sponsors Hoylake Under 9's football team. It's been a big part of the Hoylake Christmas Lights campaign and has just declared itself 'plastic free'. Whitt's End have a refined selection of wines, spirits (including their own gin range, an interesting twist on a dry London gin), beers and ales such as Trapper's Hat. There are regular offers such as Fizz Fridays (2 fizz cocktails for £10), 2 cocktails for £10 on Saturdays and special offers on beers during football matches. They pride themselves on serving only the best, such as Illy coffee.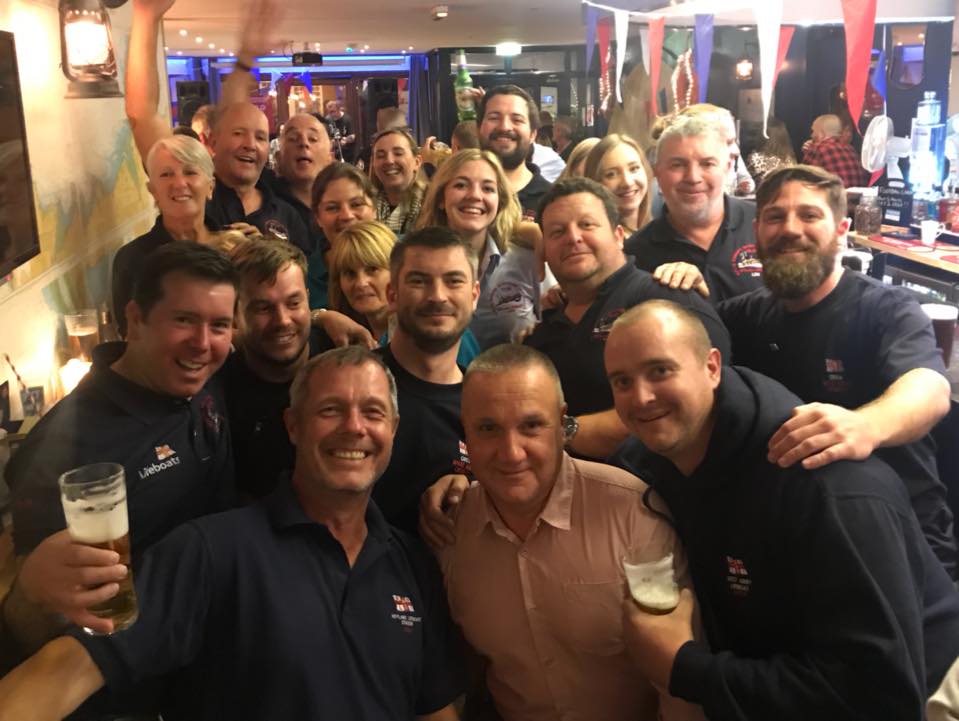 What's on at Whitt's End?
Whilst Hoylake has had a lack of activity in recent years, Whitt's End has been a hotbed of entertainment and events. Live music is an integral part of what the venue is about, with top local acoustic artists performing on Friday nights, a more up tempo act on Saturday nights and their 'Sunday Sessions' that feature regular acts such as Joe-Daniel Bennett and Seph Bentos. Every week there's a pub quiz that features a 'Joker Jackpot' game with a rollover prize — with someone recently winning £1,000 cash! They show the best live sport too, via their 2 HD projectors and 2 flat screen televisions.
Whitt's End recently hosted a Halloween open mic event to support Summer Strum's charity fundraising efforts and have big plans for a Christmas Eve party with mince pies, mulled wine, a choir and live music and a New Years Eve party with a DJ. All events are free! Of course, how could we mention their forthcoming one year anniversary without mentioning their 1st Birthday Celebration? On Saturday 8th December, they're bringing the legendary loop pedal entertainer, Samwise, to the venue for a night to remember!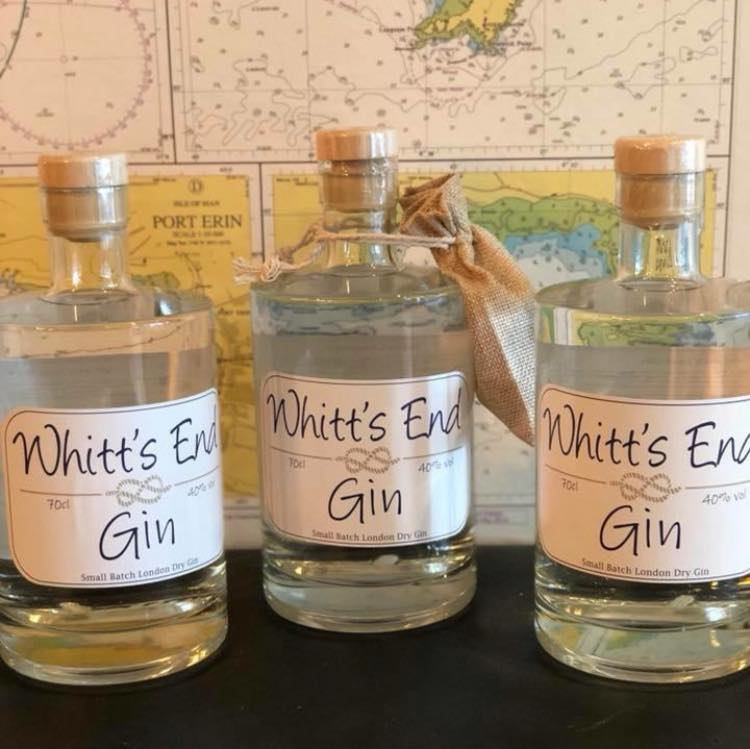 Our visit….
We went on down to Whitt's End for an early evening pint to talk to one of the key members of staff, Sam Turner. Whitt's End is owned by Tom and Hannah Whittle and the bar is ran by Managers, Sam Turner and Erin Pimblett. During our visit, Sam told us: "The last year has been amazing here at Whitt's End! People have been saying that Hoylake has been struggling so we've made sure that we have loads going on and something for everyone. We have regular live music from some of the best local artists, regular sport, the quiz and loads of other events on."
Sam continued: "The idea of Whitt's End is to be a place of community — somewhere that people can come together and enjoy entertainment and each others' company. We pride ourselves on charity and promoting great local causes, such as the R.N.L.I with our close ties to the Hoylake lifeboat team, and we're all about reaching out to improve the area in which we live. We're delighted with how this first year has gone and we can't wait for our Birthday night — it's going to be very special indeed! As for the future, next year we're going to be offering food and we have some other big plans in the pipeline — watch this space!"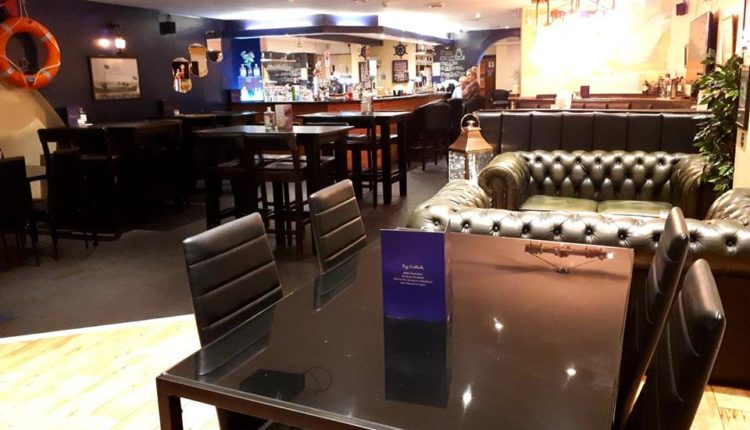 Why we love Whitt's End….
Here at La Vida Liverpool we love to see independent businesses doing well, particularly against the odds. Whilst many local people have been complaining about the lack of things happening in the seaside town of Hoylake, Whitt's End have provided them with a real community hub. The wine and cocktail bar is indeed a classy and stylish venue, but it has a strong ethical spirit running through it.
We love Whitt's End and the many exciting events they host. We love the live music, live sport and various charity events on offer. We love their affiliation with the R.N.L.I and local lifeboat team. We love the quality and range of drinks on offer. We love their weekend cocktail offers and drinks offers during live football matches. We love that's it's a dog friendly venue. With Hoylake seemingly turning a corner recently and things looking on the up, Whitt's End is a key part of this new found hope and will always be at the heart of the local community.
Check out Whitt's End on FACEBOOK
Check out Whitt's End on INSTAGRAM