Last month we introduced you to Wirral's best kept secret — The White Owl of Thurstaston. The hidden gem, situated in an idyllic country setting on Station Road, is becoming less of a secret — with more and more people discovering this fantastic venue! Well, now we introduce you to their new bar — making it an even better place to escape to….
What's The White Owl about?
Situated HERE and accessible either by walking up from Thurstaston beach or driving down from Thurstaston roundabout, The White Owl is a secret retreat with something for everyone. With stunning panoramic views of the local countryside and Wales, it's somewhere you can escape to and relax.
A great venue for breakfast, lunch, afternoon tea (booking required), dinner, an evening drink, live music or a private party, it offers so much whatever time of day or night you choose to visit. The White Owl is set in a prime location whilst offering quality food, drink and entertainment.
Check out The White Owl on FACEBOOK!
What's the new bar and opening hours about?
With a cool new bar made from scaffolding and custom built by owner Geb White and his friend, the venue is now open between 9am-5pm on Monday and Tuesday, between 9am-10pm Wednesday to Saturday and between 9am-7pm on Sundays. On Sundays they have top live music acts from 4pm!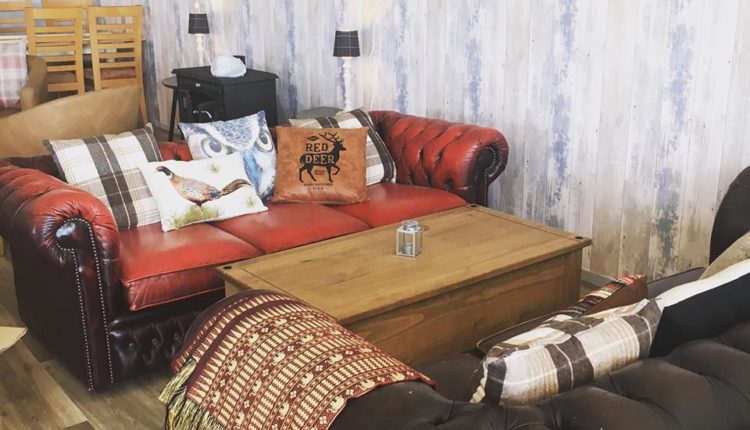 The new bar offers Carlsberg, Poretti, San Miguel and Shed Head IPA on draft as well as a range of wines and spirits. If alcohol isn't your thing, they have many soft drinks and quality tea, coffee and hot chocolate. If you're looking to enjoy a relaxing drink in a stunning setting, there aren't many places as beautiful as The White Owl!
For a romantic meal with unrivalled countryside views, it's also a great option. They have quality food available from opening time until close — with a great variety of dishes ranging from breakfast to ciabattas to fish to meat to burgers and they have fantastic reviews. That said, they're introducing an exciting new menu soon — watch this space!
Check out The White Owl on FACEBOOK!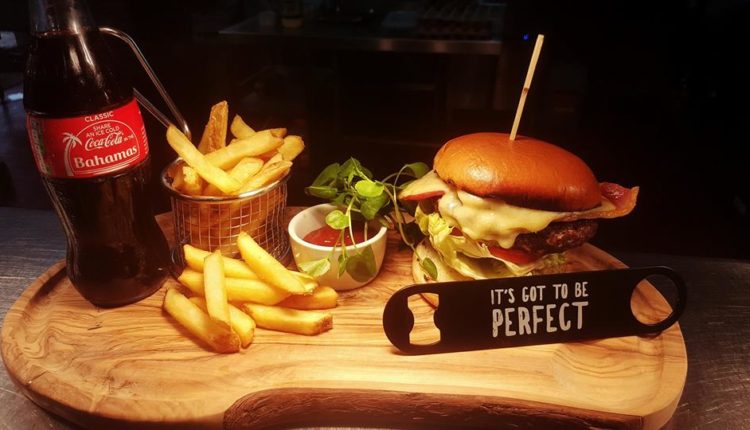 A chat with the owner….
We visited one Monday morning for a coffee with owner, Geb White. He told us: "We've been trying to create a place with something for everyone here, whether that be in the daytime or evening. This new bar has been a big job but it will show people that we are an evening venue as much as a daytime one."
Geb continued: "I love that fact that we're a 'hidden gem' and a place people can go and feel like they've discovered a secret escape, but more and more people are starting to hear about us. Whether you're after breakfast, tea, coffee, lunch, a meal, a quiet drink or live music — we like to think we offer it all in the best setting around."
Check out The White Owl on FACEBOOK!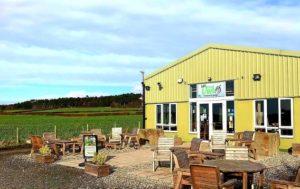 Why we love The White Owl….
La Vida Liverpool is all about bringing you the coolest places to visit, especially the hidden gems. As regards The White Owl, there are so many things to love about this absolute treasure! Geb and the team have put together something really quite amazing here and it's safe to say it's a must visit!
The new bar and drinks range has added to its allure and whenever you visit, we can guarantee you'll love what they offer. Particularly perfect for an evening visit, whether that be via a stroll down the Wirral Way or via car, you can enjoy stunning views accompanied by quality food and drink. Seriously worth a visit!
The White Owl / Station Road, Thurstaston, Wirral, CH61 0HL / 0151 648 0800
Check out The White Owl WEBSITE!
Check out The White Owl on FACEBOOK!