We've recently brought you a couple of fantastic new independents that have opened in Heswall. In this feature we introduce you to another — Wylde Coffee. We explore its ethos, the great guys behind the coffee and why it's a much more special option than some of the large corporate chains….
Check out Wylde Coffee on FACEBOOK!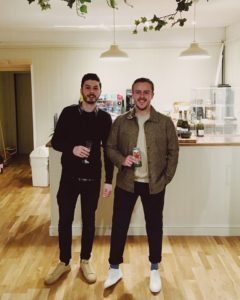 What's Wylde Coffee about?
Opened in November 2019 by Jamie McIlhatton and Warren Norton, Wylde Coffee is a spacious, light and airy coffee shop serving only the best coffee, loose leaf teas, hot chocolate and cakes. With modern décor and plenty of greenery, it's relaxed and a great place to meet friends or work from (they have a couple of work station style tables).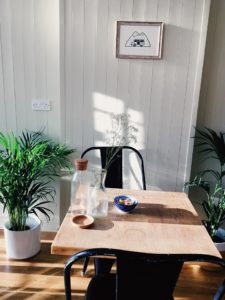 Situated at 86 Telegraph Road in Heswall, it's open Mon — Sat from 8am until 6.30pm and Sunday from 9am until 5pm. It's the perfect place to relax and escape to, with a super chilled sound track. Wylde Coffee is all about being that unpretentious local independent, rather than a cold corporate brand, and being a place where everyone is welcome — they're dog friendly too!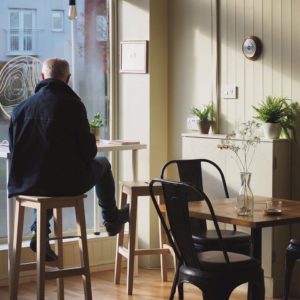 Wylde Coffee has a sustainable ethos and keeps plastic to a minimum. They sell their own coffee and offer discounts and free coffee to those who collect coffee in their own re-usable containers. They also reduce food waste via and app. Wylde Coffee is very community focussed and they're planning regular events such as coffee mornings and classes.
Check out the Wylde Coffee WEBSITE!
What's on the menu?
Wylde Coffee are true coffee experts and roast their own coffee in Liverpool. It's all about quality over quantity and they have a refined menu featuring the finest lattes, cappuccinos, flat whites, mochas and other quality coffees. They have great seasonal options such as turmeric lattes and loose leaf teas.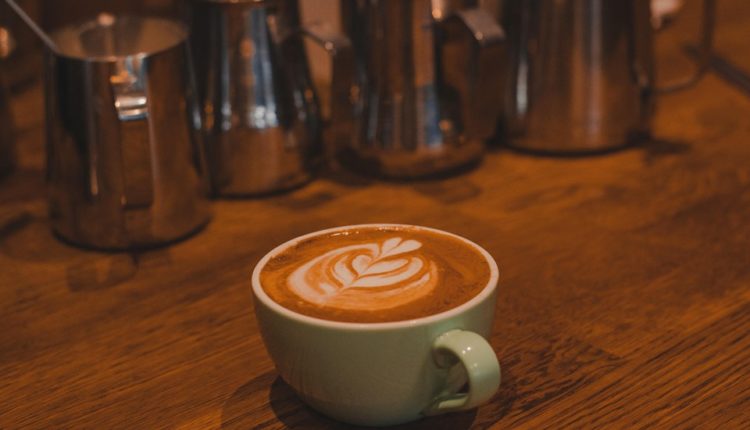 At Wylde Coffee you can purchase their coffee in the shop or online and they offer free delivery! They also offer the highest quality hot chocolate from a Scottish master chocolatier. They use a variety of local independent suppliers (including home bakers) for their cakes and have a great vegan and gluten free range.
Check out Wylde Coffee on FACEBOOK!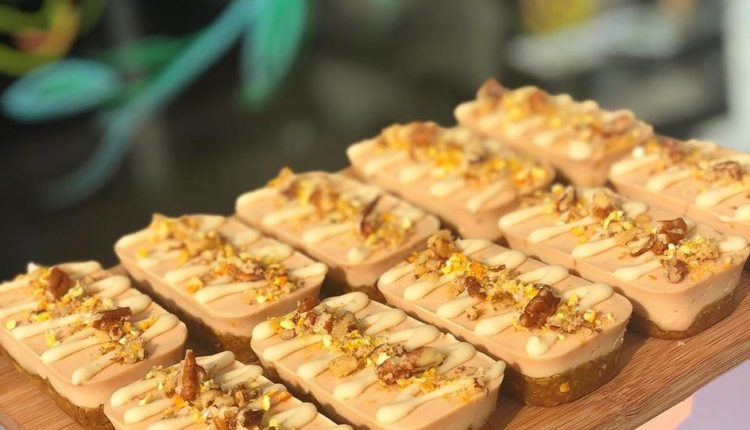 Our visit….
We visited one afternoon only a week after the big launch and enjoyed a gorgeous Wylde Coffee cappuccino. Jamie told us: "Warren and I are really passionate about coffee and have worked in the industry for a few years now. We're trying to bring people that quality, independent community coffee shop where people can truly relax."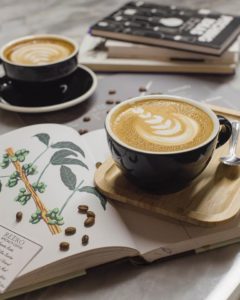 He continued: "We feel we've created a place that's nice and spacious where people can meet up, hang out or work from — without being on top of each other. We want it to be a real community hub and have plans for events such as kids clubs, coffee mornings, coffee tasting events and yoga. It's been great so far and the feedback from people has been amazing."
Check out the Wylde Coffee WEBSITE!
Why we love Wylde Coffee….
With the big corporate coffee shop brands moving into more of our towns, it's great to see small independents continue to thrive. We love the passion the guys at Wylde Coffee have for coffee and for the community. We love their ethos and their commitment to being sustainable.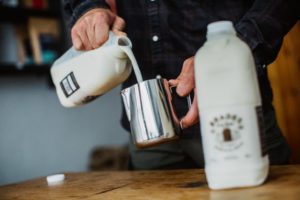 We love their coffee, tea, hot chocolate and their locally sourced cakes, with a big emphasis on quality over quantity. We love the atmosphere at Wylde Coffee — a light, airy, green and spacious place that's super chilled and has a really relaxing soundtrack to it. Good luck guys — such a great place you have there!
Wylde Coffee / 86 Telegraph Road, Heswall, CH60 0AQ
Check out the Wylde Coffee WEBSITE!
Check out Wylde Coffee on FACEBOOK!