In the heart of the business district on Water Street stands an ornate gilded door — behind this door and deep inside the recesses of the stunning Grade 1 listed building known as Oriel Chambers, a discerning soul will find none other than The Yellow House.
The Yellow House is a group that offers a creative sanctuary for the youth of the city in a truly amazing space that almost takes over the entire first floor of this huge building. Named after Van Gogh's famous artists' sanctuary, The Yellow House was founded over 30 years ago by George McKane, and having moved a few times since its early days at the founder's own home, The Yellow House was generously provided with an exceptional city centre space to use by Oriel Chamber's developers, Bruntwood.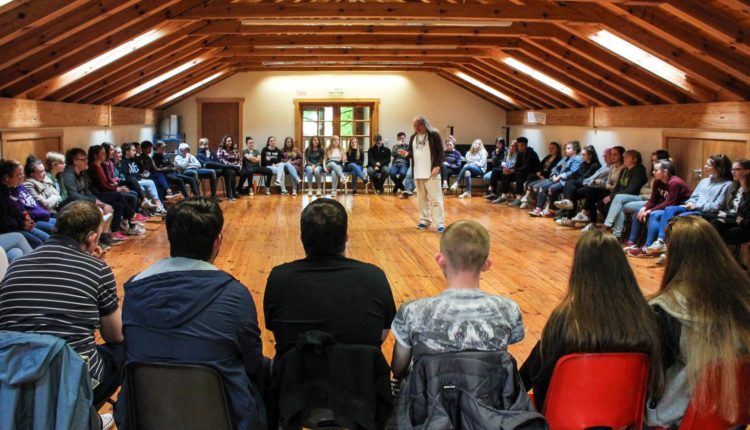 The Yellow House is nearly impossible to define, 'good luck with describing what we are!' jokes Director Jonny Hesketh, and truly it may just be simpler to define what they are not! Yet La Vida Liverpool is always up for a challenge, so here goes….
'Art based but not art focused', Jonny explains, and the evident creativity of its members and volunteers is on full display as Jonny takes me on a guided tour of the project. An afternoon could easily be spent just exploring the art work, photography, montages and creative bric-a-brac adorning the walls. A couple of disembodied heads catch my eye in one corner, 'props for a performance of Brada Rasa', Jonny tells me. The visually stunning space is testament to the inspiration and creative expression the organisation help to unleash in the young people who step through that gilded door.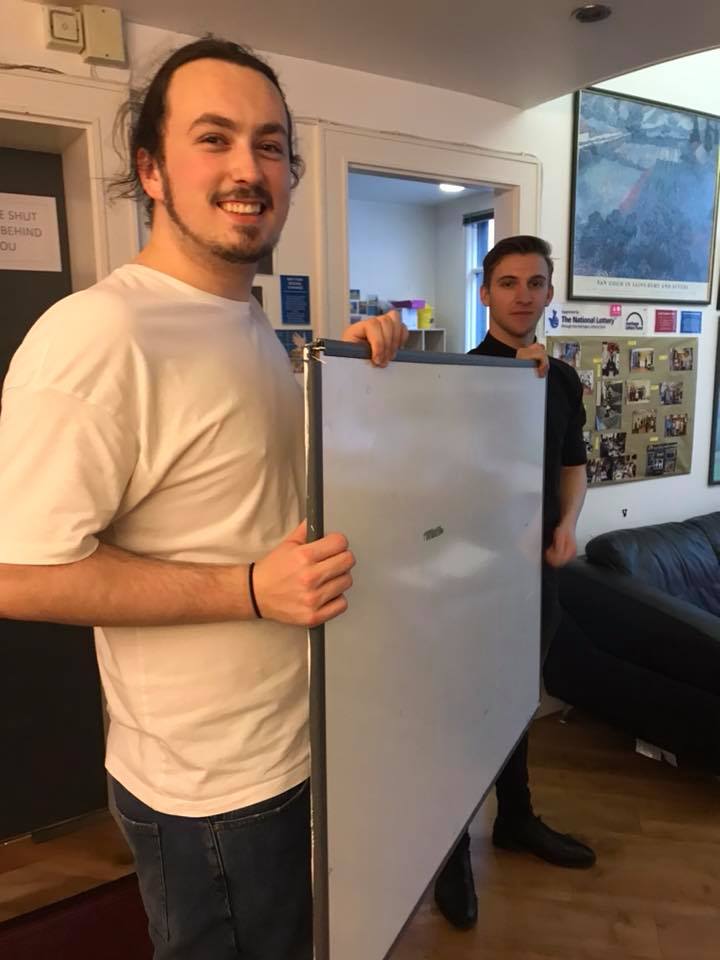 With fully equipped film, art and theatre rooms, a technology space, discussion room, kitchen and extensive archive of photography of the charity's activities that span from 1986 to the present, The Yellow House offers a range of programmes for teenagers at risk of exclusion. 'It is a safe space for young people who find it difficult to engage' says Peter Scott, aka Pedro, a volunteer who has been with the group since joining as a teenager after experiencing bullying at school, and he has remained committed to helping develop the confidence and talents of young people through the generations since.
The group provides support and opportunities for young people who link with the group, whether that is by word of mouth, through the facebook page, referrals or outreach; teenagers and young adults are offered programmes that last as long as necessary and are tailored to the needs of individual members, 'one of our strengths is that we're not there just for 6 weeks or 12 but provide as long term as the young person needs' explains Jonny. Assisting with everything from hygiene skills, food and cooking skills, theatre and music workshops, and housing advice to the hugely popular international arts exchange programmes, there is something for everyone at The Yellow House, and everyone is welcome.
'When a young person comes in with an idea, we work with it' Jonny tells me, 'the hook is art, but then through that we can find informal therapy and support to help each member grow and turn their life around'. The group have an upcoming exchange in Croatia, working with five other international groups around the topic of film education, providing an opportunity for youngsters to share ideas, get together and have a great experience abroad. Members recently took part in workshops in Vienna and hosted an American cultural exchange programme at the Yellow House, just some of the many activities the group engage in on a regular basis.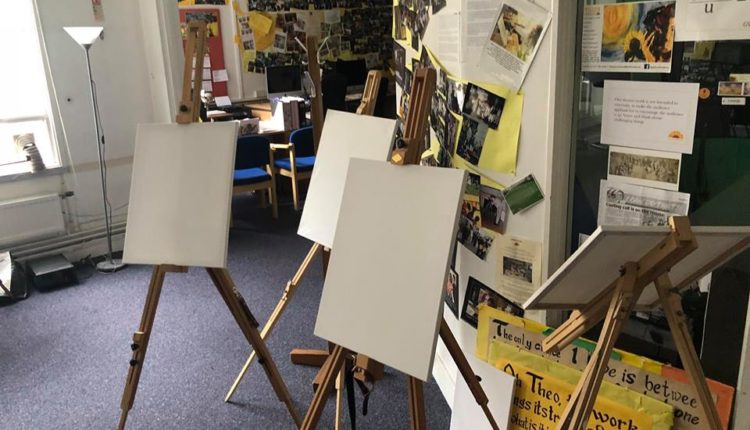 While I'm chatting with Jonny, I nearly miss a young man who is sitting in the corner, momentarily falling myself for a stereotype of the modern teenager, headphones in ears and deeply immersed in an IPad, 'I'm not just hanging around loitering here' he quips. Lewie Watterson is busy editing a film ahead of the Croatia trip, creating an innovative piece of work to share with his international colleagues, 'don't forget to put my name down' he jokes, surprised when I do – but how could I not? Seeing Lewie in action, putting together his creative expression, provides the best possible way I could find to somehow define a little of the true magic that is The Yellow House!
Check out The Yellow House WEBSITE
Check out The Yellow House on FACEBOOK