Some of Liverpool's most iconic venues set the stage for a huge Black Arts festival in the city, showcasing award winning artists such as YolanDa Brown. BlackFest 2023 will feature live music, theatre, spoken word, art, fashion and more — with an exciting programme of entertainment that aims to celebrate cultural diversity within our region.
The multi-award winning festival, now in its 6th year, is showcasing some incredible talent at venues such as The Palm House, Museum Of Liverpool and The Philharmonic Hall in August, September and October. Here's what's on including the Grand Launch at Museum Of Liverpool on Sunday 27th August….
FOR MORE INFO VISIT THE WEBSITE!
Grand Launch / Sun 27th Aug, 12pm / Museum Of Liverpool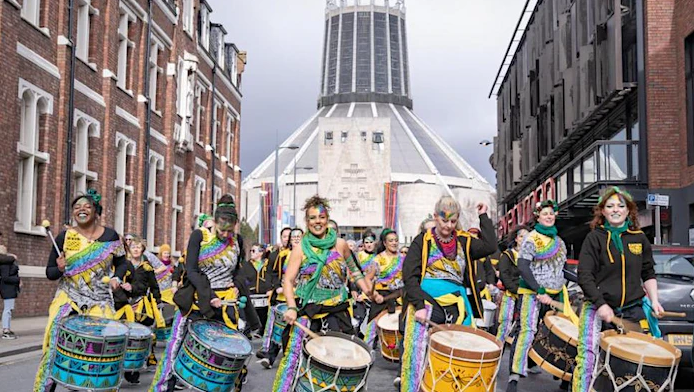 On Sunday 27th August, Museum Of Liverpool at the Pierhead is the place to be! From 12pm, the waterfront will come alive with colour, live music and celebration! The day will consist of an array of live music, dance and stallholders — a free family friendly event with something for everyone and one of the events of the year in the city!
FREE TICKETS VIA THE WEBSITE!
Free Visual Arts Workshops at Smithdown Social Arts Hub
Smithdown Social Arts Hub is hosting a series of free visual arts workshops, where you can learn from some incredibly talented artists such as Hellen Songa, DJ Soulfultiz and Okechukwu Ugonna. From photography to art to music, there's an interactive workshop for everyone. Dates available are Tues 17th Oct, Sat 21st Oct and Thurs 26th Oct.
FREE TO ATTEND — FOR MORE INFO VISIT THE WEBSITE!
Locks / Mon 25th Sept, 7pm / Liverpool Lighthouse
A fascinating night of conversation with award winning author, playwright and rapper, Ash Nugent. A literary powerhouse, Ash is the author of Locks — a profound book about his life story — and is also the Founder of Rise Up CIC, where he helps reform prisoners. A night of enlightening and inspiring talk!
FOR TICKETS & MORE INFO VISIT THE WEBSITE!
Black Boy Joy Gone / Tues 26th Sept, 7pm / Unity Theatre
This year BlackFest and Panoptical are teaming up to deliver #Realise — compiling the experiences of black men in Liverpool into theatre pieces inspired by the original campaign. The new works created will air as devised LIVE theatre and film pieces as a creative response to the themes of BBJG film, plus original dice-poem film screening of Black Boy Joy Gone, followed by a panel discussion.
A profound play that captures the lives, realities and hopeful perspectives of black men in the United Kingdom, this powerful production features interviews, poetry, dance and storytelling. A gripping mental health related production that will have a lasting impact on the audience.
FOR TICKETS & MORE INFO VISIT THE WEBSITE!
Satin Beige / Weds 27th Sept, 1pm / Tung Auditorium
This very special free concert sees Satin Beige perform at the grand Tung Auditorium at 1pm. A supremely talented artist, she has received an award at the UK Music awards (2017), opened the main stage at Africa Oye (2019) and played sessions for the BBC. A free event featuring one of Liverpool's finest vocalists.
FOR TICKETS & MORE INFO VISIT THE WEBSITE!
YolanDa Brown OBE DL / Weds 27th Sept, 7pm / Tung Auditorium
Double MOBO Award winning artist YolanDa Brown OBE DL comes to Liverpool for one night only! Having toured with The Temptations, Jools Holland's Rhythm & Blues Orchestra and Billy Ocean and having collaborated with artists such as Dave Stewart from Eurythmics, Kelly Jones from Stereophonics and Rick Astley, YolanDa Brown OBE DL is a force of nature!
FOR TICKETS & MORE INFO VISIT THE WEBSITE!
Spoken Word Night / Thurs 28th Sept, 7pm / Palm House
The magical night at The Palm House will feature an exceptional line up of Liverpool's emerging and established poets touching on unseen narratives. Join BlackFest for a night of collective conscious and wonderful wordsmiths that you definitely won't forget and will learn from.
FOR TICKETS & MORE INFO VISIT THE WEBSITE!
Riddims Night: 50 Years Of Hip Hop / Sat 30th Sept, 7pm / Philharmonic Hall
Celebrating 50 years of hip hop, this exciting showcase features Testament, DJ Woody, Conduit, Remee, Yilly, Blueboy, Nattyhead, J1 Drums, Serenity Sounds and KiddoLVP. A lively night of hip hop, beatboxing and intense energy, Riddims Night brings all the energy!
FOR TICKETS & MORE INFO VISIT THE WEBSITE!
Diasporic Dialogues / Sun 1st Oct, 2pm / Museum of Liverpool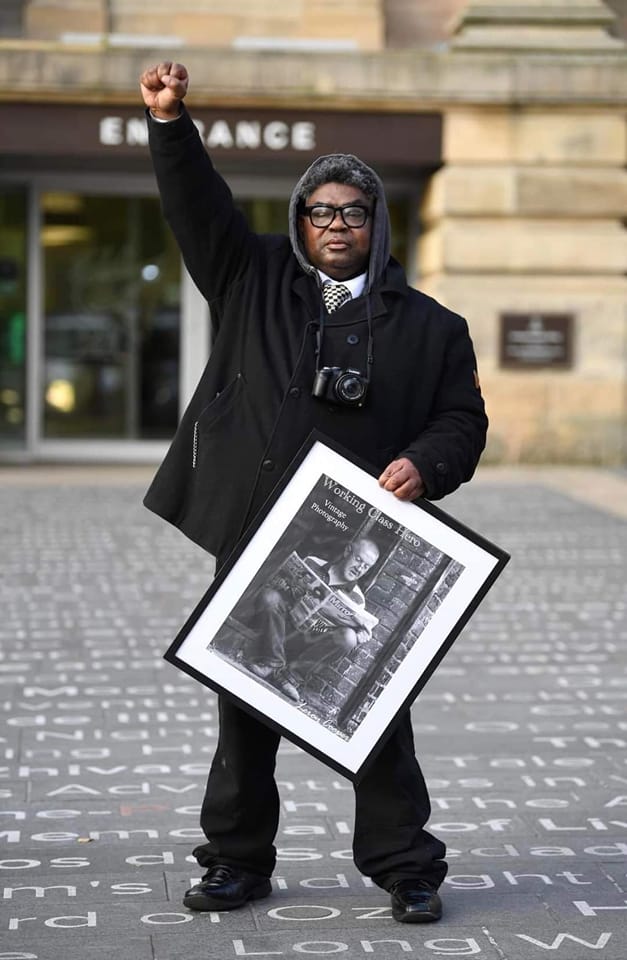 Celebrating the life of the legendary Leroy Cooper, this free exhibition at Museum of Liverpool pays tribute to him and the life he led by exhibiting his paintings and screening his interview with BlackFest on his journey and experiences as a photographer, artist and activist.
FREE EXHIBITION — JUST TURN UP!
Fashion Fest / Weds 11th Oct, 7pm / Zenn
Thanks to Community Foundation Lancashire & Merseyside, BlackFest are hosting a huge fashion festival at the plush Zenn venue — featuring award winning fashion designers such as Tayamika's Seven Streets Studio and Also Lohi's Afrofashion UK. A must for fashion afficionados, this event brings two cities closer together — featuring 5 designers from Liverpool and 5 from Manchester.
FOR TICKETS & MORE INFO VISIT THE WEBSITE!
Celebration Night / Friday 27th Oct, 7pm / Palm House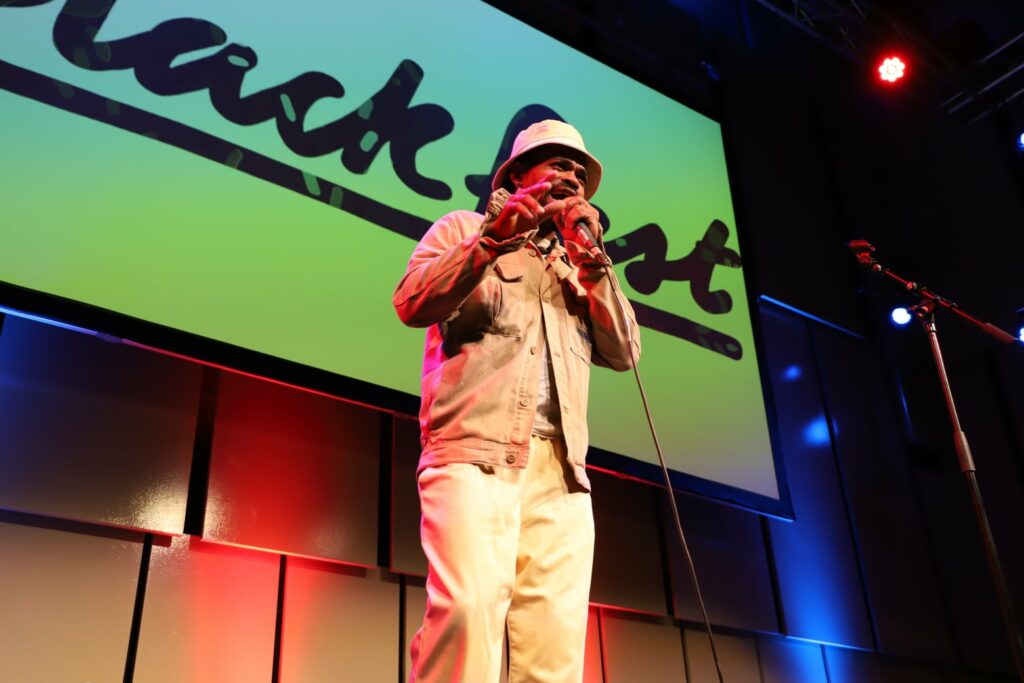 Join BlackFest once again as they close the festival with a bang, featuring an exciting line up of incredible artists and performers including Rokaya , Andre Jahnoi, Keith Coker, Tyrone Lewis, Wxndchxme, Cherelle, Gabriel Oyediwura, Sian The Visonary, Be Manzini, Elizabetta, Nzanzu , Kingfast, Interstella global CIC Benji Effect and more. A party like no other featuring live music, entertainment and community performances!
FOR TICKETS & MORE INFO VISIT THE WEBSITE!

Liverpool's multi-award winning Black Arts festival, BlackFest, returns for its 6th year — with a diverse programme of live music, theatre, spoken word, art, fashion and more. Events will take place at various venues throughout the region during August, September and October 2023.
BlackFest 2023 / Various Venues, Liverpool / Aug, Sept & Oct 2023
FOR TICKETS & MORE INFO VISIT THE WEBSITE!
Follow BlackFest on FACEBOOK!