In this piece, we investigate some of the ways you can look and feel better with Wirral's multi award-winning medical skin spa, Revitalaser. You may be aware of some of the treatments on offer, whereas some may be new to you, but in this article we aim to educate you on some of the treatments they offer so you can consider what may be suitable for you. Firstly, here's a little more on Revitalaser….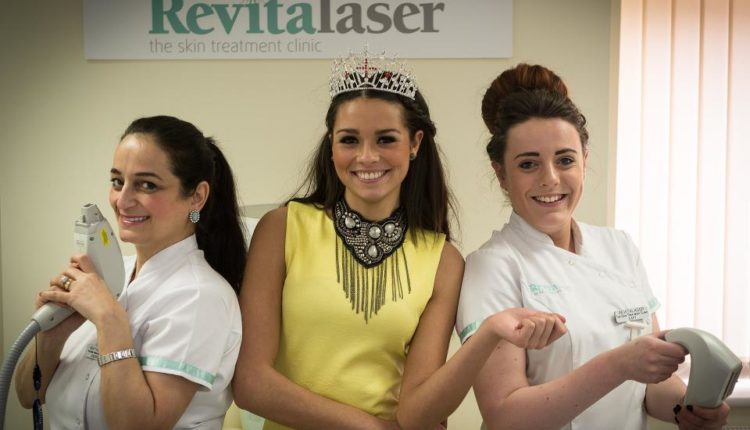 Located in the heart of Heswall, opposite 107 restaurant, Revitalaser is a relaxed and friendly medical skin spa offering a range of treatments such as painless laser hair removal, Thermavein treatment, injectables, inch loss procedures and a full range of medical anti-ageing skin products. They're passionate about bringing clients the newest and most up-to-date technology on the market and in this LVL feature we met with highly qualified owner, Andrea Mappouridis, to find out a bit more about each treatment….
1. Hair V Go
Hair V Go is a new treatment to Revitalaser (they are one of only 29 clinics in UK to offer it) and a revolutionary method of removing unwanted facial hair, otherwise known as 'peach fuzz'. Research has led to the conclusion that the most effective way to treat vellus hair is to use high PH formulation.
Using a PH between 12.2 and 12.4, Hair V Go breaks down the bonds that hold the hairs' cells together — it works by dissolving the lipid bonds across the hair shaft and going down into the hair shaft. By travelling down the follicle, Hair V Go begins to disable the stem cells responsible for creating the follicle. This treatment is another pain free and non invasive solution.
For more info and a free, relaxed and no pressure consultation CLICK HERE.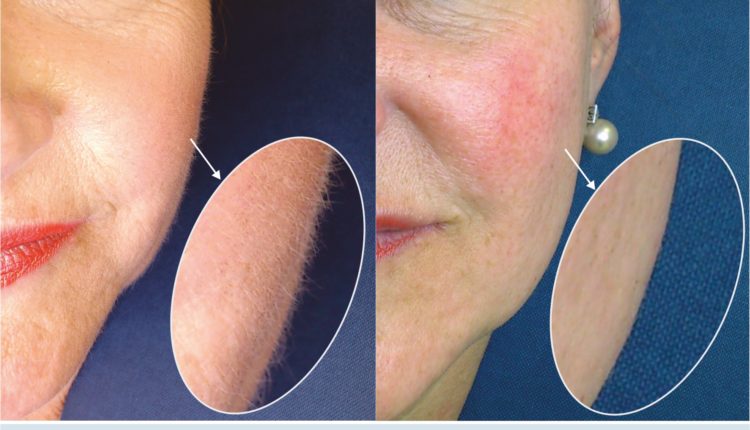 2. Fibroblast
Another new addition to Revitalaser's offering, Fibroblast is a new revolutionary non surgical lift treatment and a highly effective alternative to surgery. This treatment is used for eyelid lifting/tightening, wrinkle reduction, neck tightening, reduction of the upper lip wrinkles and stretch marks/scars. During the procedure a tiny plasma flash, also referred to as an electrical arc, is discharged from the tip of the Fibroblast handpiece.
The tool itself never touches the skin however plasma flash creates a tiny dot upon the contact. Fibroblast is virtually painless and doesn't require anaesthesia — numbing cream is used to minimize discomfort during procedure. Full results become visible after 2-4 weeks.
For more info and a free, relaxed and no pressure consultation CLICK HERE.
3. Infra Red Sauna
Another new treatment on offer from Revitalaser is Infra Red Sauna and they have an introductory offer of only £16 for a 30 minute treatment! Infrared therapy uses infrared heaters to emit infrared light experienced as radiant heat which is absorbed by the surface of the skin. This causes the body to sweat and release toxins, resulting in anti-ageing, detoxification and weight loss and research shows heart-healthy, pain-reducing, life-extending benefits of infrared saunas.
For more info and a free, relaxed and no pressure consultation CLICK HERE.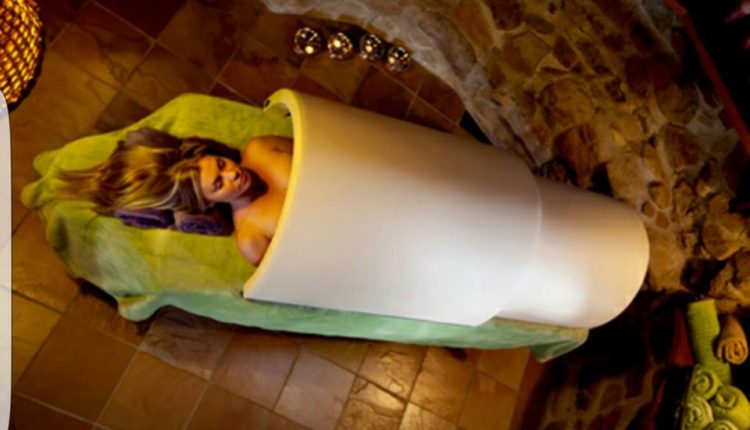 4. Vegan Facial
To satisfy the ever growing vegan market and those with an ethical conscience, Revitalaser offer a full range of Vegan Facial treatments. Both vegan friendly and cruelty free, their Exfoliator and Elixir products are rich in anti-oxidants and nourishing ingredients that don't have a negative impact on animals or the environment. Revitalaser offer various different masques, tailored to your skin type, from Express treatments to Deluxe treatments to Face Lift treatments — all at a very reasonable price!
For more info and a free, relaxed and no pressure consultation CLICK HERE.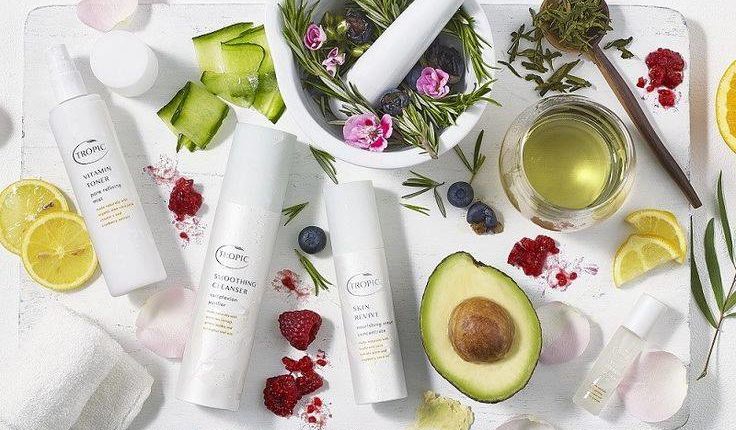 5. 3D Lipo
Using their 3D Lipo Med Machine, Revitalaser offer 3D Lipo — a natural fat loss method and a powerful 3D alternative to liposuction which doesn't require invasive surgery and can target specific areas. This cutting edge technology rids you of fat cells, tightens skin and banishes cellulite. The pain free process usually comes in the form of 30 minute to 1 hour sessions and is a fat removal method that many top celebrities rave about. There are 4 variations of the treatment — it really depends on the person and what's required.
For more info and a free, relaxed and no pressure consultation CLICK HERE.
6. Cryotherapy
Cryotherapy is a swift method of removing things such as skin tags, warts and age spots. Using a CryoPen(TM), a fine jet of nitrous oxide is emitted under high pressure, allowing the clinician to work with millimetre precision. This destroys the tissue by freezing the inter-cellular fluid, forming ice shards and crystals which rupture the membrane, thereby destroying the cell. This means there will be no collateral damage to healthy tissue.
You may feel a small amount of pain but only briefly and the treatment is extremely swift (typically lasting about 30 seconds). This treatment is ideal for verucas and warts for both adults and children, especially as doctors are less likely to treat these things these days.
For more info and a free, relaxed and no pressure consultation CLICK HERE.

7. Laser Hair Removal
Hair removal without the pain is a state-of-the-art procedure specially designed to remove unwanted hair faster, more comfortably and with fewer visits than ever before. Using a sweeping, paintbrush technique, the Pain-Free, Hair-Free procedure is shorter, more comfortable and gives great results. As the laser is constantly in motion, many patients say that Pain-Free, Hair-Free treatments feel similar to a "hot stone massage".
These treatments are known to be pain free, long lasting, quick (usually under an hour), suitable for all skin types and for any area of the body. A feature on this in the Daily Mail heralded Revitalaser as experts in this field.
For more info and a free, relaxed and no pressure consultation CLICK HERE.
8. Dermapen
Dermapen is a revolutionary micro-needling treatment, which aims to tighten, lift and rejuvenate the skin. It's the ideal solution for various skin conditions, including wrinkles, fine lines, acne scarring, scars, pore sizes and stretch marks. It's renowned for being easy to manoeuvre around those hard-to-reach places such as the eyes, nose, and lips.
The Dermapen device has a multi-speed, adjustable needle that pierces the skin's layers at 90 degrees, resulting in minimal epidermal damage, bleeding and less pain. Revitalaser have been trained in this product by highly acclaimed global dermatologist, Dr. Andrew Christie.
For more info and a free, relaxed and no pressure consultation CLICK HERE.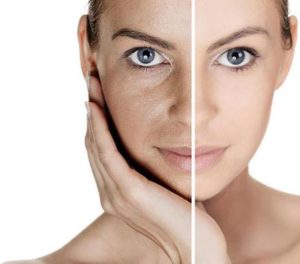 9. Infra Red Skin Tightening
This treatment uses a safe infrared light that heats the tissue under the skin's surface, tightening skin laxity and improving skin architecture. The NIR hand piece stimulates the infiltration of fibroblast and the formation of new collagen, enhancing the tightening effect and helping to bolster the skin against future aging. The presence of healthy collagen in the dermis helps maintain the skin's youthful resiliency and texture.
The NIR treatment is very comfortable for patients and their experience is virtually pain-free. Patients will typically require a series of 3 to 5 treatments over a period of several months, with each treatment lasting 30-40 minutes. This treatment has particularly seen some great results following pregnancy.
For more info and a free, relaxed and no pressure consultation CLICK HERE.
10. Electrolysis
Electrolysis has the longest known track record together with the most effective results for permanent hair removal. Dr Charles Michel first used it successfully in 1875 to remove ingrown eyelashes. He discovered that once the follicle had been treated with electrolysis the hair was permanently destroyed. Electrolysis involves the insertion of a very fine, disposable, sterile probe (the same diameter as the hair) into the hair follicle, which is a natural opening in the skin. A tiny amount of energy is then skilfully discharged into the hair follicle.
During a course of treatments there will be a constant, gradual decrease in the growth of the hair until it has all been permanently removed. Electrolysis is popular with those in the trans gender transition period and Revitalaser are proud to be helping the ever growing trans gender community via this treatment.
For more info and a free, relaxed and no pressure consultation CLICK HERE.
11. Skin Peels
Skin peels are a revolutionary way treat a wide range of skin problems effectively. Natural organic plants, which exfoliate the outer dead layer of the skin, increase skin thickness and improve the quality of elastics fibres with increased density of collagen.
Skin peels can be used to treat the likes of wrinkles and sun damaged skin, sun spots, age spots, liver spots, pigmentation, acne and hard skin, as well as cleaning the pores. Revitalaser use Regime — a brand used by doctors and dermatologists around the world — but exclusive to the in the North West. The skin peel service is very much bespoke and tailored to the client.
For more info and a free, relaxed and no pressure consultation CLICK HERE.
12. Hydrafacial MD
The unique HydraFacial philosophy of Skin Health For Life is about not just improving the appearance of the skin, but truly restoring youthful, healthy skin. It uses advanced, patented vortex technology to deliver botanical ingredients with the most desirable nutrients such as hyaluronic acid, horse chestnut seed extract, red algae extract, copper zinc and magnesium peptides. It is also packed full of the most powerful antioxidants which work to counteract the damage of free radicals – caused by pollution, sun and stress – which can damage the skin, accelerating the ageing process.
The main treatments consists of a six stage process which helps to detoxify the skin, remove dead skin cells, extract any debris and provide long lasting hydration and essential nutrient support that protects and rebuilds collagen levels.
For more info and a free, relaxed and no pressure consultation CLICK HERE.
13. Thermavein
ThermaVein offers the instant, safe and permanent removal of facial veins, medically referred to as 'telangiectasia' but also known as thread veins, spider veins, rosacea, vascular blemishes and spider naevi. This treatment, known as thermocoagulation, offers consistent results, no known-side effects and the highest safety rating. Treatments usually take around 15 minutes.
For more info and a free, relaxed and no pressure consultation CLICK HERE.
14. Radio Frequency Skin Treatment
Radio frequency skin tightening (RF) is an aesthetic technique that uses RF energy to heat tissue and stimulate subdermal collagen production in order to reduce the appearance of fine lines and loose skin. The technique induces tissue remodeling and production of new collagen and elastin. The process provides an alternative to a facelift and other cosmetic surgeries. Revitalaser has RF both as a standalone skin tightening and lifting treatment (dual radio frequency), and within their light based treatments for additional safety and results.
For more info and a free, relaxed and no pressure consultation CLICK HERE.
15. Massage
Revitalaser also offer massage as part of their range of treatments. Renowned for their calm and relaxed environment, you can pop in for a number of massages such as full body massage, back, neck and shoulder massage, hot bamboo massage, pink Himalayan salt rock massage or purifying back massage. They also offer spa nights — ideal for a self indulgent pamper or a gift for someone.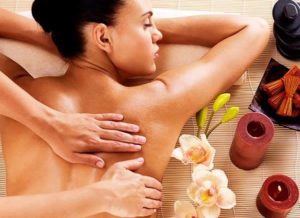 As you can see, there are so many ways to treat skin and hair problems and to look and feel better. In essence, though, everyone is different and not every treatment is suitable for everyone. Revitalaser take a consultative approach and offer a free and relaxed consultation to anyone interested in finding out what's best for them — without any pressure or obligation. Treatments and solutions are very much tailored and bespoke so it's always best to have that initial chat and see what your options are.
If you simply want to know more about treatments, what's best for you or get a price, you can contact Revitalaser HERE. Check them out on FACEBOOK too!