In February 2023, just before the legendary Scouse soap opera Brookside was re-introduced after 20 years, La Vida Liverpool scooped an exclusive interview with Dean Sullivan. Beating the national press and national television to the story, we had the pleasure of interviewing Dean on our La Vida Liverpool Live radio show on New Brighton Radio.
The legendary local actor, famed for his role as Jimmy Corkhill in the ground-breaking Liverpool series, opened up about his career and took us behind the scenes of the iconic soap opera that ran from 1982 to 2023. Here's what he had to say….
TO LISTEN TO THE FULL RADIO INTERVIEW CLICK HERE!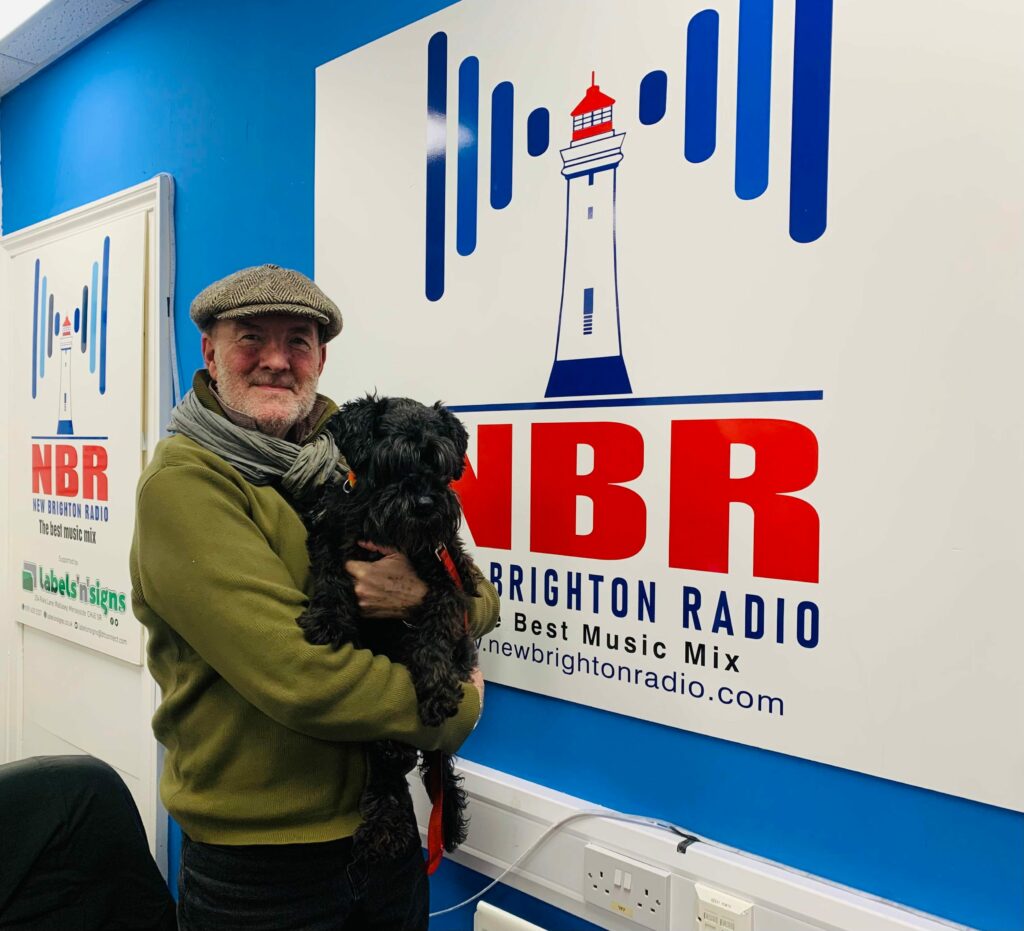 LVL: Firstly, how are you? I understand you've had a big cancer battle recently. How are you now?
DEAN: Thank you for asking. I'm very well. I was diagnosed with prostate cancer four years ago. You never think you're going to get it. I opted for radiotherapy and hormone therapy and it was caught. Once it was a success I did some publicity and I now put the message out to say if you're a man over 50 go and get checked! It's best to be safe than sorry. If something doesn't feel right get a blood test!
LVL: You've been a resident here in New Brighton for some years now. What do you think about all the regeneration here?
DEAN: I remember when I was a child we'd come over from Liverpool on the ferry and visit the pier and the open air baths. Those were the Halcyon days. When I bought my house here almost 30 years ago the area had fell into decline and there wasn't much going on at all really.
But now, we've got a cinema, a theatre and beautiful restaurants. Then when you move inland and see what's going on in Victoria Road — that is just amazing! It's like the Lark Lane of Wirral with lots of lovely restaurant, bars and places to hang out. It's fantastic for the area, for Wirral and for Liverpool.
TO LISTEN TO THE FULL RADIO INTERVIEW CLICK HERE!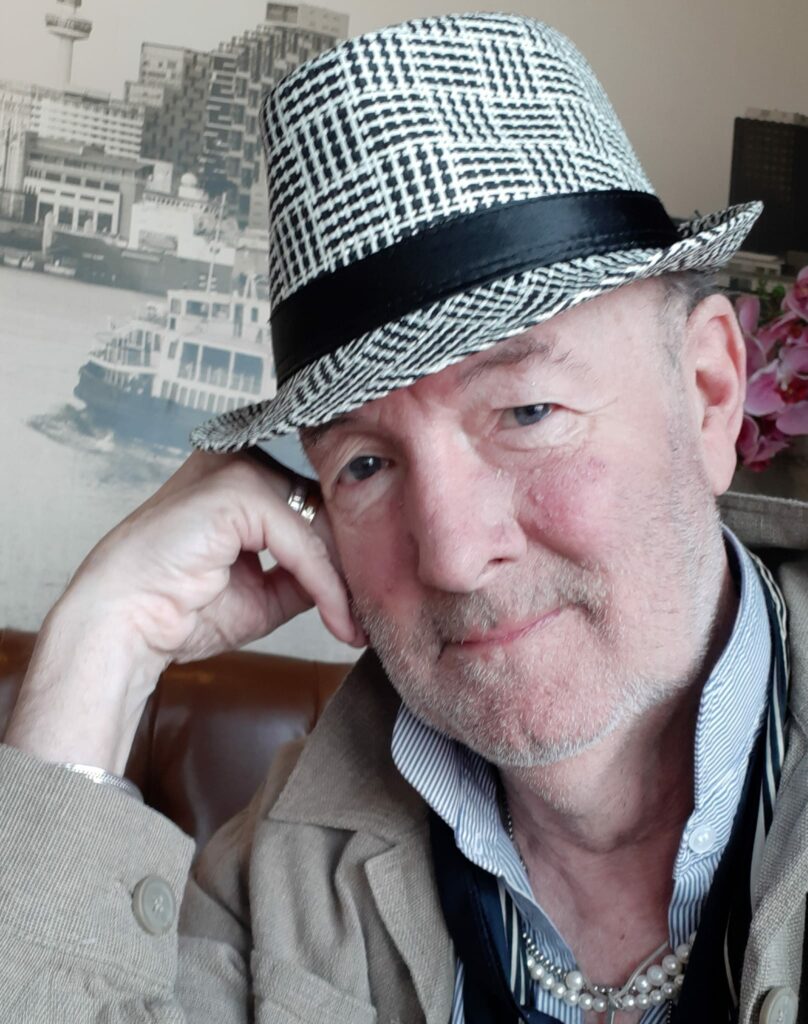 LVL: So, big news as Brookside is being re-run for the first time, 20 years after it finished! How do you feel about it?
DEAN: I've always been asked why they finished it, when is it coming back and why don't they repeat it. There have been many campaigns over the years to bring it back. I've always supported those campaigns as the fanbase is so big. Now it's back people can watch it from the first episode on STV Player. It'll be going out to a new generation too and that's really interesting.
LVL: Taking things back to the start, how did you land the role of Jimmy Corkhill, who became one of the most iconic characters in British soap history?
DEAN: I was a teacher and it was never my intention to be a professional actor. I enjoyed acting in my spare time and was in a production of The Importance Of Being Earnest at The Epstein Theatre. After one of the nights I was approached by someone who offered me an 'Equity Card' — something you needed to become an actor those days. I got offered auditions and suddenly I went from Deputy Head to professional actor.
After a few minor roles, I was spotted by Rob Spendlove who played Roger Haversham in Brookside and he encouraged me to apply. I auditioned for the role Terry's girlfriend's brother for two episodes but didn't get the part. I then applied for the role of Billy Corkhill's brother and got it. Many years later, I was at the BAFTAs and one of the Casting Directors told me they rejected me the first time as they were saving me for Jimmy Corkhill!
TO LISTEN TO THE FULL RADIO INTERVIEW CLICK HERE!
LVL: Did you envisage your character becoming so big and that you'd win so many awards?
DEAN: Jimmy Corkhill was only meant to feature for a few episodes. He was serving a storyline because his brother Billy was in court. For the first few years he dipped in and out but after 5 years they made him a main character and I did 18 years in the end.
He was made a main character in 1990 and you never think of the future, you just do the job. The exciting thing about soap acting is you never know what the writer is going to come up with next for the character. There were some hard hitting subjects such as drugs and mental health and I had to do lots of research — it really tested me as an actor.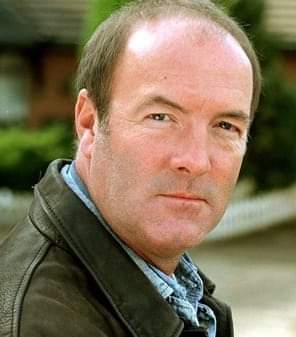 LVL: As an actor, is it a self-fulfilling prophesy when your character blows up so big? Do you become typecast and can your character become bigger than you?
DEAN: Yes, you do get typecast. People still come up to me 20 years later and want a photo with Jimmy Corkhill. But I can't complain — Jimmy Corkhill has been very good to me and I'm very grateful. It never gets annoying but a couple of my friends get a bit tired of it haha! It's great to be remembered. Jimmy was a loveable rogue and people identified with him in some ways as he always bounced back.
TO LISTEN TO THE FULL RADIO INTERVIEW CLICK HERE!
LVL: What are your favourite moments from Brookside?
DEAN: There have been so many, there were over 2,000 episodes with Jimmy. He was always involved in something. Myself and Mickey Starke who played Sinbad used to have a lot of fun and there were many times we were ordered off the set as we were laughing so much!
TO LISTEN TO THE FULL RADIO INTERVIEW CLICK HERE!
LVL: Do you keep in touch with the other actors since Brookside finished and what have you been doing since?
DEAN: We had a big re-union at The Hilton Hotel that was amazing. I do keep in touch with a few such as Sue Johnston — she's a good friend of mine. Also, Louis Emerick and Michael Starke. We were a tight knit cast.
I've mostly been doing panto, always playing the bad guy for some reason haha! I've had my own radio show on City Talk that was great fun. I have also been a Director of an open air theatre company, pioneering that in Liverpool.
TO LISTEN TO THE FULL RADIO INTERVIEW CLICK HERE!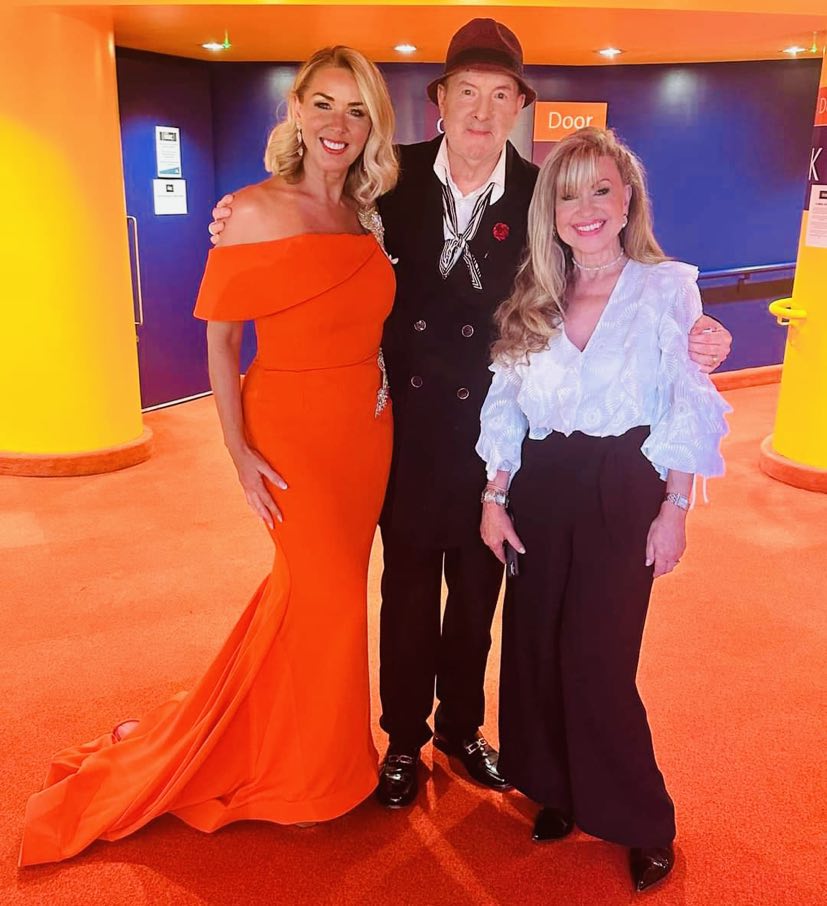 LVL: Thank you so much Dean — it's been great having you on the show!
DEAN: It's been an absolute pleasure — I've thoroughly enjoyed it. And good luck with your new print magazine. Being positive can make a difference.
TO LISTEN TO THE FULL RADIO INTERVIEW CLICK HERE!