I have to start off by saying I couldn't think more highly of The Hope Street Theatre and Liverpool Arts Bar. They're a gold standard for facilitating and encouraging local talent. Be that theatre, music or providing creative spaces for whatever their patrons require. They have at their disposal a retinue of talented and enthusiastic staff that make visiting the old Masonic Hall a pleasure.
For more on at The Hope Street Theatre CLICK HERE!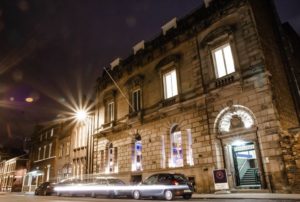 You'll find a tremendous space in the Hope Street Theatre and I've often called upon the Liverpool Arts Bar for several projects myself, have attended open-mic nights and fundraisers there and seriously suggest you keep these guys in mind should you have a project yourself. Or pop in for a pint or two? Good bar, lots of space/seating and a good roster of tunes to boot. Check them out, you'll be doing yourself a favour.
As for Thursday 13th's show, there was little to fault in this particular rendition of Alan Ayckbourn's 1984 farce, and 'disapproval' exists in title alone when considering A Chorus of Disapproval, as directed by Ann Bates of The Keyhole Theatre Company.
For more on at The Hope Street Theatre CLICK HERE!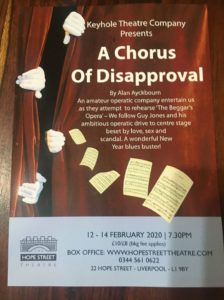 Singers, swingers, love-triangles, elements of Welsh Nationalism and dodgy deals follow Guy Jones (in a very strong lead performance by the capable Adam Byrne), newest addition to a rag-tag troupe as they attempt to put on 'The Beggar's Opera'.
The play itself is rife with post-modern devices, including the time-tested method of cramming as many plays-within-plays as you can manage without reaching a sort-of narrative singularity. Not to mention the melodious presence of musical director Jez Wing who was present in both score and as performer, depicting the often-ethereal Mr Ames whose accompaniment on piano was ubiquitous throughout (and even before, as his ivory-tickling ushered the audience to their seats – a most welcome treat to be sure).
For more on at The Hope Street Theatre CLICK HERE!
It would be remiss of me not to mention Linda Dolan at this point, whose vocal power and singing ability is nothing short of operatic. That particular aspect of her portrayal as Enid Washbrook was surely a delight to behold. In fact, the duo of Mr and Mrs Washbrook were both fantastic, with 'Jive' Teddy Williams' turn as the delicate Mr Washbrook easily the funniest part for me. Seeing a grown man run off stage in a fit of sensitivity will forever be amusing. But hey, that's just me. Linda and Teddy really brought that vaudeville vibe, which was a shining addition to the play.
It's both funny and fun, which – in a medium that is often brooding and challenging, especially a good chunk of lower budget productions being turned out in Liverpool these days by many talented writers, directors and performers – is, admittedly, a relief. Especially when the comic elements are as aptly handled as they were that night.
For more on at The Hope Street Theatre CLICK HERE!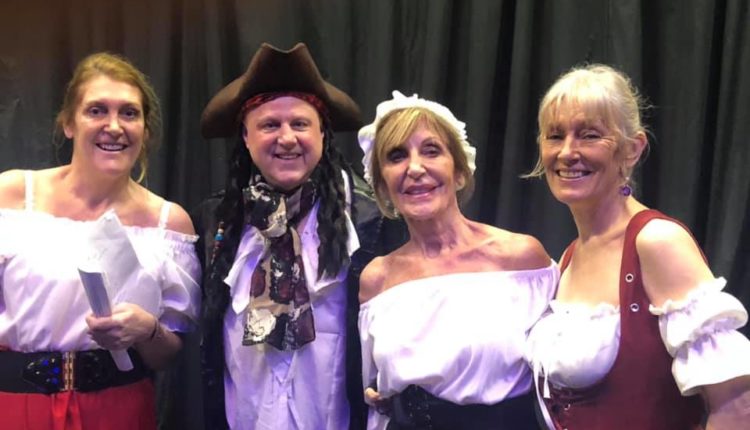 That isn't to say A Chorus of Disapproval doesn't have its moments of poignancy. The turbulent trio of Dafydd Ap Llewellyn (Noel Ross), Hannah Ap Llewellyn (Susan Eyo) and Guy Jones (Adam Byrne) all provide a genuine punch in the pathos whenever all/either/or are on stage. Noel Ross brings the conniving yet affable Dafydd to life in a most sympathetic way. But I'd have say that it was specifically Susan and Adams sotto-voce interactions that were a standout for me.
There was a splendid mixture of fresh blood and time-tested effort. Whether it's the debonair Ian Hubbard – brought to life by Anthony Garson – the explosive energy of PJ Murrays' Crispin Usher or Hayley Coleman's turn as the elegant yet – dare I say bratty? – young Linda Washbrook, there was enough young talent to maintain an electric air onstage.
For more on at The Hope Street Theatre CLICK HERE!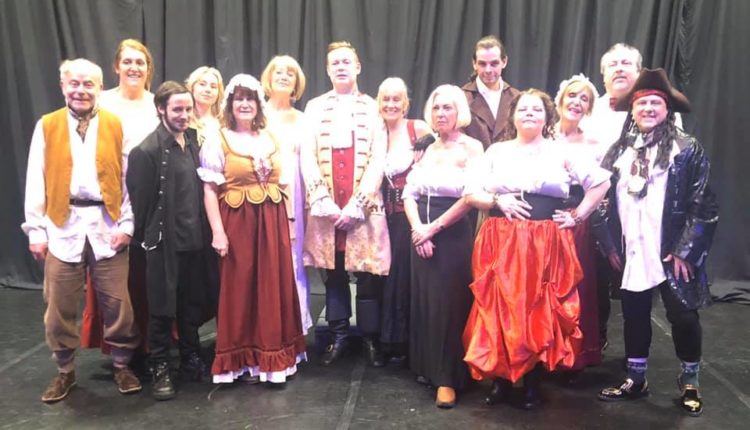 But don't let that take anything away from some of the more venerable players treading the boards; Albert Hastings and Irene Morrison as Jarvis and Rebecca Huntley-Pike – respectively – commanded a natural authority over the stage as only veterans of their craft can.
You get a lot of bang for your buck with The Keyhole Theatre Company. There're some pretty impressive acting chops there and at least a couple of clear musical talents too. Director, Ann Bates, did a very impressive job tying everything together; dance numbers, singing, stage directions and the consistent moments of self-reference were aptly handled. I can happily say that I'm eager to see what The Keyhole Theatre Company has in store for us next.
The Hope Street Theatre / 22 Hope Street, Liverpool, L1 9BY / 0344 561 0622
For more on at The Hope Street Theatre CLICK HERE!