Its officially the most depressing day in the calendar year. 'Blue Monday' which falls every year on the third Monday of January signifies that Christmas is well and truly over, the merriment is at an end and it's time to get back to the grind stone.
For most of us the New Year 'diet' is in full swing, the alcohol has been consigned to the back of the cupboard and our commute begins and ends in the dark. Depressing, yes but enough to quit your job for? For one disillusioned financial services manager, 'Blue Monday' was the final straw.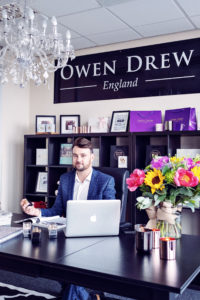 After months of feeling low and with the prospect of a week of sales meetings, Skype calls and client conferences ahead, Drew Cockton set off to work on his regular commute but never actually made it in to the office.
Cockton, then aged 30, who had been indulging his passion for scented candles by developing his very own range in the kitchen of his Merseyside home, decided enough was enough and corporate life was not for him.
"The candles I had been making at home were really starting to take off and I was inundated with orders from my local area," said Drew. "I originally started making them as I was a huge candle fan and I found the walls of my home were starting to become discoloured. My asthma was also being effected so I started to look into the market in more detail and realised may of the leading luxury candle brands are packed with harmful chemicals."
Drew continued: "My desire to create a clean burning, beautifully scented alternative turned into a bit of an obsession and people seemed to love the results."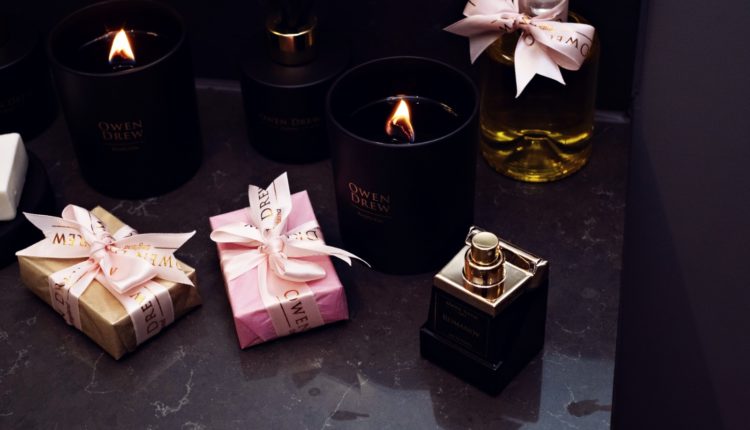 Now, three years on, Drew is one of the UK's hottest young entrepreneurs with a rapidly growing luxury brand to his name and absolutely no regrets about his 'blue Monday' exit from the world of finance.
"I literally could not do one more day in finance," commented Drew. "It was draining every last bit of creativity from me and I knew I had to follow my dreams if I was ever going to realise my ambition to launch a luxury fragrance house. Blue Monday gave me the final push I needed to take that leap, believe in myself and launch my fledging business, Owen Drew England."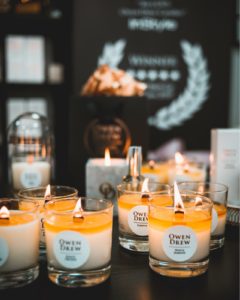 So, when on Blue Monday 2017, Drew typed up his resignation to the international finance house he was working at, Owen Drew England was born. The brand, which launched its highly-acclaimed luxury candle collection later that year to international praise went on to take the scented candle market by storm coming top in polls ahead of established global brands such as Jo Malone and Tom Ford.
"I literally couldn't believe how well received our initial collections were" said Drew. "My business partner Mike Skeggs and I spent many months researching the marketing and perfecting the product. We were passionate about using only the finest natural soy wax and wooden wicks to ensure a long, steady, soot free burn and started blending some of the world's most expensive essential oils to create some of our signature scents."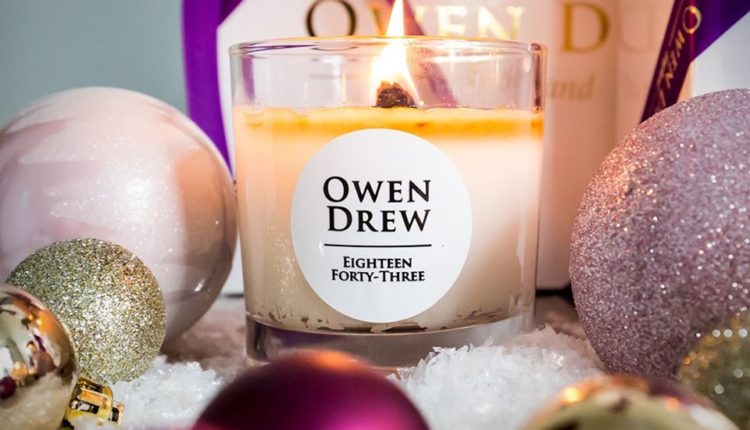 Following on from their success in the candle market, Drew and his team set about developing their first perfume. Their eponymous Owen Drew fragrance was hugely well received following a glittering launch at the five star Chester Grosvenor Hotel last June, whilst their follow up scents 'Romanov' and 'Empress' from their highly-acclaimed Imperial Collection have also been a huge hit with customers, celebrity fans and the media.
So what's next for Owen Drew? Drew and Mike are preparing for a trip to Grasse in France, home of the world's most prestigious fragrance houses to meet perfumers to design their new collections.
"We will still be retailing our classic candle collection, room mists and body products," commented Drew, "But developing our fragrance collection and becoming a recognised player on the world stage is our aim moving forward. Watch this space."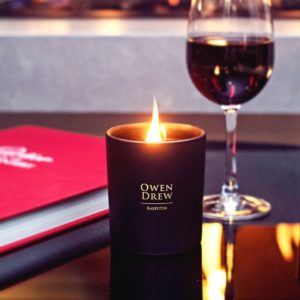 And as for Blue Monday? Cockton tells us there will be extra cakes and an early finish for all Owen Drew employees on the day. "I like to try and keep the team as motivated as possible," said Drew. 'Blue Monday was the end of the road for me in finance but I have a great team so keeping them happy and motivated is hugely important to me."
Check out Owen Drew's WEBSITE!
Check out Owen Drew on FACEBOOK!