At La Vida Liverpool we introduce readers to the best places to drink in Liverpool and the North West — from secret side street bars and hidden gems to traditional pubs with quality food, beer and entertainment. We capture their ethos and what they're about, so you're fully informed before visiting. In this article we bring you The Bow Legged Beagle.
Check out The Bow Legged Beagle WEBSITE!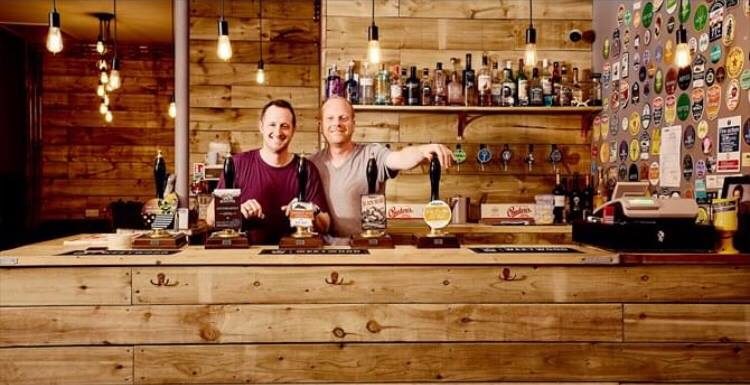 What's The Bow Legged Beagle About?
Situated on Victoria Road in New Brighton's vibrant new Victoria Quarter, this hidden gem is a quirky micro pub with a great atmosphere and a fascinating range of beers and ales. The hugely popular corner pub is a great meeting place for locals, although people come from far and wide to visit this little gem.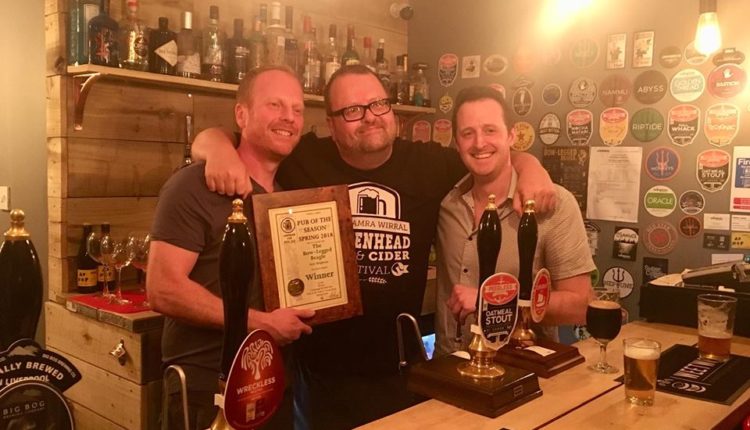 Owned by Andy Williams and John Smith and named after a family pet, 'Bobby The Bow Legged Beagle', it's a dog friendly pub with features built from re-conditioned pallets — giving it that rustic minimalist feel. In a short space of time it has developed quite a reputation and has won the Wirral CAMRA Pub Of The Season award and was voted as one of the Top 10 micro pubs in the country!
Check out The Bow Legged Beagle on FACEBOOK!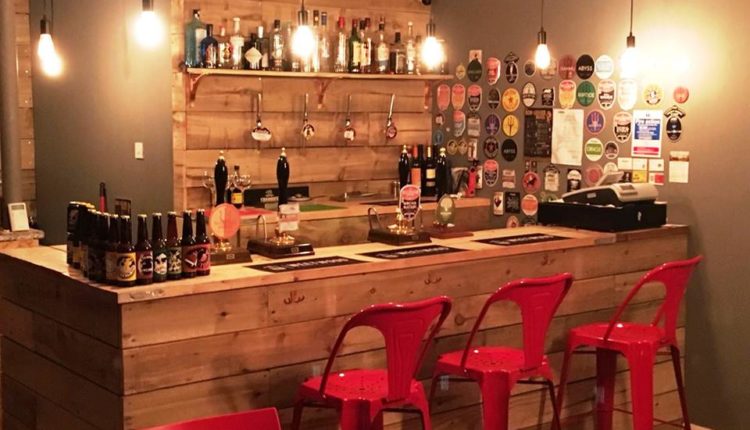 The Bow Legged Beagle Upton
Following the phenomenal success of the New Brighton venue, the guys have opened another micro pub in Upton! Situated on Arrowe Park Road in the heart of Upton Village, the new venue is another quirky little gem, although slightly larger, that has a constantly evolving range and furnishings made from re-conditioned light wood pallets.
Check out The Bow Legged Beagle WEBSITE!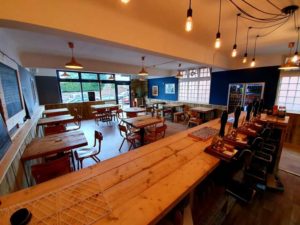 What's on the menu?
The Bow Legged Beagle is a beer lover's paradise, with 5 real ales and 8 kegs on at one time and with one lager and one cider on tap as part of an ever changing range. They never feature the same ale twice, so you can be sure of variety, and they showcase some of the most interesting drinks imaginable!
There's a big focus on local breweries, with around 60% of their alcohol sourced locally. They stock around 80 cans of beer and ale in their fridge, including mouthwatering combinations such as coconut and lemon, so if you're after something a bit different there's plenty of choice. One thing's for sure, a visit to The Bow Legged Beagle is certainly an experience!
Check out The Bow Legged Beagle on FACEBOOK!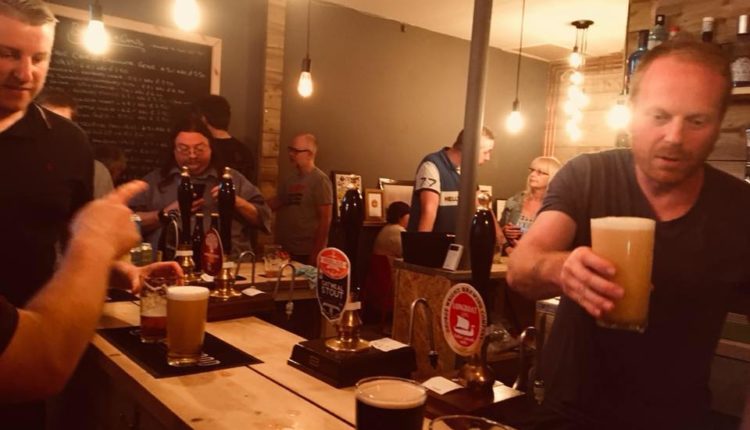 Our visit….
Our office is in the heart of the Victoria Quarter, so we popped in one rainy afternoon for a pint of Tonkoko tonka bean, vanilla, coconut and cacao milk stout and a chat with our neighbours. Owner Andy told us: "It's been a great couple of years here and this place has become a real hub of the local community. We're passionate about good beer, good atmosphere and good people and we endeavour to offer all 3 in copious amounts."
Andy continued: "We do know our stuff here and make sure we buy as much as we can from local breweries — it's all about quality for us and supporting independents whilst still offering value. We're looking to have more Tap Take Overs and Meet The Brewers coming soon, as well as more ex-football player guests, and we're working on a mobile bar for events and festivals."
Check out The Bow Legged Beagle WEBSITE!
Why we love The Bow Legged Beagle….
Here at La Vida Liverpool we're thrilled to be part of the Victoria Quarter and it's been great getting to know our neighbours! We've enjoyed a few pints in The Bow Legged Beagle and can tell you first hand — this is a real gem indeed! For beer and ale aficionados and connoisseurs, this place is a must visit with so many interesting options.
We love to see cracking little independents thriving, despite the presence of larger chains nearby, and the guys at The Bow Legged Beagle have really put something quite special together here. A friendly pub with a multitude of intriguing options on ever changing lines, a visit here is quite an experience — and why not enjoy the street art in the Victoria Quarter at the same time?
The Bow Legged Beagle / 88 Victoria Road, New Brighton, CH45 2JF / 07597 900 114
Check out The Bow Legged Beagle WEBSITE!
Check out The Bow Legged Beagle on FACEBOOK!