A leading international life coach has released an inspirational handbook to combat mental health issues following the pandemic. Linda Baldvinsdottir, a top Icelandic life coach and mental health advocate, has published 'The Book Of All Seasons' — a handbook that provides the reader with year-round guidance and wisdom.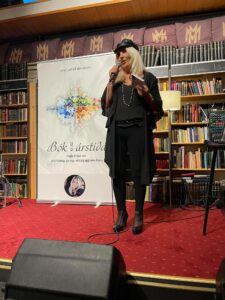 Linda Baldvinsdottir is a Lifecoach LET Communication Consultant, Trauma Resiliency Model expert, Former President of the Icelandic Coaching Federation and was on Board of Icelandic Women's Business Association. A renowned writer for Iceland's leading news agency and a former TV host, she has won News Of The Year awards for one of her episodes at mbl.is and has already published a successful self help book entitled 'I Am' — a book she wrote with her friend Theodor Birgisson, a well known marriage counsellor in Iceland.
The latest book, 'The Book Of All Seasons', comes in response to ongoing mental health issues following the pandemic. With mental health issues on the rise globally, the book aims to provide people with positive, insightful and thought provoking 'food for thought' that they can tap into throughout all the season of the year.
Linda, also an Ambassador for global charity tuff.earth, said: "The effects of the pandemic are still very much ongoing internationally but the invisible pandemic of mental health issues may have devastating effects for many years to come. Many people have been affected by isolation, uncertainty of the future, broken relationships, loss of jobs and more."
She continued: "Many people don't know where to turn. Mental health waiting lists are sometimes months or years in some countries and many people aren't able to access counsellors or life coaches, so this book aims to bridge that gap a little. It's a pocketsize book that people can carry around with them every day but it's loaded with uplifting knowledge and wisdom."
Linda has compiled over 15 years' worth of professional expertise into a 172 page book that aims to inspire, educate, motivate and heal as many people as possible. The book has so far been published in her native Iceland, with further plans to roll it out in the UK and worldwide through Biddle Publishing — backed by global charity tuff.earth.
A book launch is taking place in Liverpool at the end of April 2022, in conjunction with Liverpool City Council, and a further launch is happening in London in May 2022 in conjunction with The Royal Society of Arts. Following the UK launches, the book will then be launched in India in August 2022 — with plans to release on a global level following that.
Dr. Shamender Talwar, Co-Founder of tuff.earth, said: "A book such as this is so very needed at the moment and as a global charity we want to help it reach as many people as possible. Even if it can help just one person it has fulfilled its purpose. Linda is an inspiration and she has done so much in her career and as Ambassador for our charity — anything she puts to paper is a highly recommended read."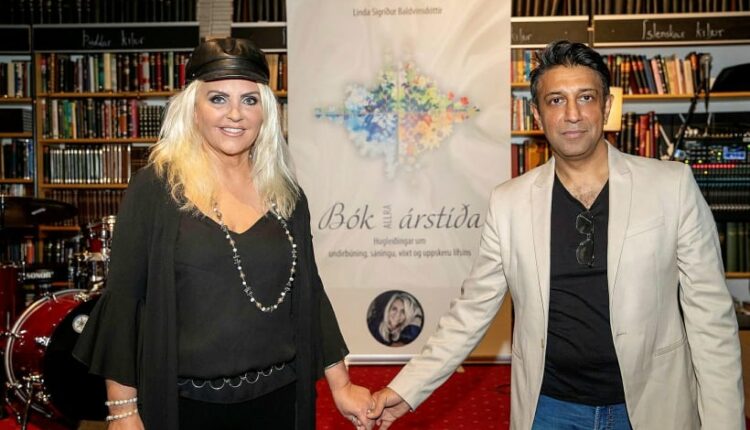 The Book Of All Seasons is a guidebook that aims to tackle the global mental pandemic. It has been released in Iceland and will be soon be launched in the UK and India. Linda Baldvinsdottir is a leading international life coach and mental health advocate, as well as being an Ambassador for global charity tuff.earth.
Check out Linda's website HERE!