Linda B is a leading international life coach from Iceland and is a LET Communication Consultant, Trauma Resiliency Model expert, Former President of the Icelandic Coaching Federation and Board of Icelandic Women's Business Association. We've partnered with her to help our readers with their problems….
One of the most valuable things I have discovered in my life is learning how to surrender and be unattached to the outcome of my ventures in life. That is, I have learned to allow everything to be just as it is and let things take its course and evolve as I go along.
When I was younger I was very dependent on setting lofty goals and felt I had to achieve them by all means, but today I have finally realized that life takes me to places that I certainly didn't intend to go to while I was struggling to achieve the goals I had set for my life.
To speak to Linda B about life coaching and advice contact her on FACEBOOK!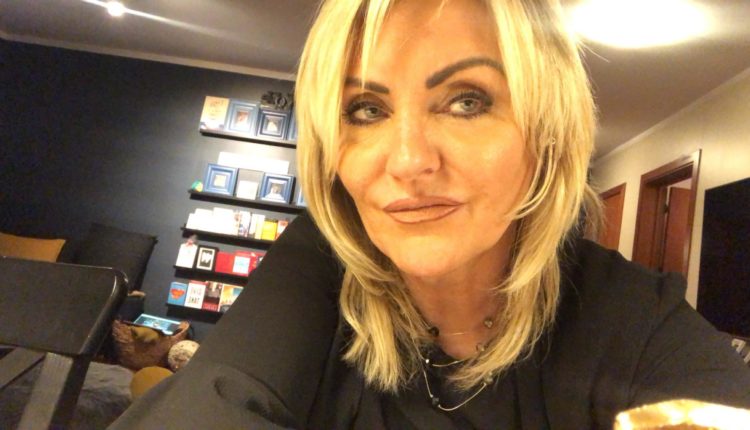 But life has a funny way of showing how little we in fact control and it is actually somewhat like John Lennon said in one of his songs "Life is what happens to you when you're busy making other plans". And oh boy isn't that a true statement! Once you learn to let go, it liberates you in such a beautiful way and you actually enjoy taking each and every step towards your future instead of fearing it.
By letting go of the outcomes gives us the freedom to experience life a little more and we are willing to take more risks. And once you let go of the outcome you can just enjoy and see how your dreams come true in the end and possibly a better version than the original dream you had. So just enjoy the journey and look forward to the surprises that will meet you there.
To speak to Linda B about life coaching and advice contact her on FACEBOOK!
Doing what our heart tells us to do without being dependent on the outcome means that we keep our balance and do not get caught up in life. And when we experience that the results we are getting are not exactly the ones we had in mind, we don't care, and the tension and the pain that situations of that kind creates will be far away from our lives, but the excitement of the steps we take fills us with good energy and joy, isn't that wonderful?
We usually try to force life in the directions we want to see it go to , and by doing so we do not use the imagination and creation in the present moment and sometimes we even take the freedom from other people as well as from life itself. The free will and creation of the human spirit is sometimes also framed into words like "I should" and "I ought to" instead of "I choose to" and "I want to" and we go into tug of war against life and the journey we are on.
To speak to Linda B about life coaching and advice contact her on FACEBOOK!
Sometimes I think that we simply want some things that weren't probably meant for us in the first place and we try to find every possible way to achieve it with associated discomfort, sadness and other bad feelings. And in the end we find us wasting our precious and short life in fighting all the Don Quixote windmills of the world to achieve the desired outcome without results.
But when we just hold on to the belief that whatever is meant for us will come to us without strife, and to believe that life or the Universe will lead us down the right path, or the one that is meant for us in the first place, and also to believe that all will work out for our highest purpose in the end, even if we don't see it right now, is so liberating and always brings the right results or the results that were meant for us.
To speak to Linda B about life coaching and advice contact her on FACEBOOK!
We also must honour the freedom of other people and act accordingly, and we should also let go of situations that we can't control. We should bear in mind that our only authority is over our own plans and our own lives and we are the only persons that we are able to control and change.
I know for some it is incomprehensible to just let go and don't interfere with the process, at least in some matters, but I would like to tell you a secret if you promise not to tell anyone: It is the best decision I have made for my life and it gets me through most, if not all, situations of everyday life, and it gets me on my feet every time something happens in my life that I feel bad about or when I have little or no control over it. So now that I have told you this little secret of mine I urge you to use this method for your own life – but remember, hush hush, blink blink.
To speak to Linda B about life coaching and advice contact her on FACEBOOK!
I want to share a quote from C.S. Lewis with you that summons up why freedom or free will is so important, this quote is full of wisdom and is totally worth thinking about on a deep level. "Why, then, did God give them free will? Because free will, though it makes evil possible, is also the only thing that makes possible any love or goodness or joy worth having."
Yours, Linda B
N.B It is so important to keep in mind that the freedom of the human spirit and the being able to choose the
values that we cherish and just to be us as we are at heart is simply the most valuable gift that we got at
birth and we shouldn't let anything stand in the way of that freedom of choice.
With thanks to Kareena Talwar
To speak to Linda B about life coaching and advice contact her on FACEBOOK!