La Vida Liverpool was set up in April 2018 in order to make a difference — to offer people a quality media source and to change the world word by word. Well, now the opportunity has arisen to make history and do something very special indeed. Like a modern day Che Guevara, our Editor Justin Hopper is going to Argentina to take on the government and fight for justice!
So what's the reason for this? Those who have been following will know our story about Edward Denmark. This incredible man and published author from Moreton was diagnosed with terminal blood cancer and decided to get in touch with the soldiers he fought against in The Falklands War. What he discovered was shocking.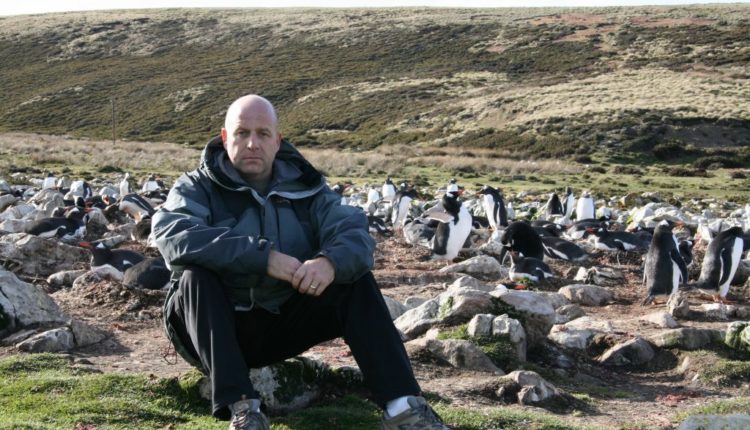 With Julio Herrera Vidal VGM as his main Argentinian contact, Edward learnt that around 9,000 of their ex soldiers have not received a medal of recognition for the war. In fact, many of them have been abandoned by their country — living in abject poverty without health care, a pension or any recognition whatsoever!
In recent events, Edward's YouTube video addressed to the Argentinian Government requesting that the forgotten soldiers receive justice has made waves over the Atlantic. It's a major deal over there and the former enemy campaigning for the soldiers has had coverage in The Buenos Aires Times, national TV and national radio.
As Editor of La Vida Liverpool leading the story in the UK, we've gone on Radio City Talk and it has had coverage in The Liverpool Echo and The Wirral Globe — however it has yet to go national. But all that may well change as Edward Denmark and I are being flown out to Argentina to shake things up in South America.
In the new year, we will be visiting Argentina for 8 days courtesy of our friend Julio Herrera Vidal — staying in a secret location with protection. Whilst over there we will be undertaking lots of special visits, meeting various people, delivering a press conference, having interviews with top news, television and radio, and hopefully meeting top government officials including the President himself. Also, Edward will be handing over his British medals to Julio in front of a large audience.
We're looking forward to taking in the rich Argentinian culture and enjoying their best beef and Malbec, but make no mistake about this — the importance of what we are going to do out there is significant, as is the danger. If we manage to put pressure on the government in this attempt to change history, we risk deportation, arrest or even worse.
But in spite of the dangers, we have an opportunity to make a difference here and to be great in your field requires being a revolutionary, a visionary and a risk taker. Nobody achieved greatness in this world by staying within the boundaries of normality and both Eddie and I are honoured to help his former enemy and change history.
For those who question what we are doing and those who say we should be helping UK soldiers or other people we would like to state that these men are human beings, some of whom are suffering greatly. This is not about war or politics or countries or the Us v. Them mentality. This is a humanitarian issue and we have been given the opportunity to help.
Finally, as Editor of La Vida Liverpool, I'd like to say if this ends up being the 'Last Tango In Buenos Aires' then I thank you all for following this online magazine and believing in what I have been trying to do here. If we succeed, however, then watch this space — as there are some huge plans for 2020 and this South American mission is the start of some ground breaking things. La Vida Liverpool is going international!