Football is full of stories but not many have more twists than the story of Rob Jones. In October 1991, Jones transferred from Crewe Alexandra in the Fourth Division to Liverpool — 48 hours later he made his debut against Manchester United and was named Man Of The Match for his excellent marking of Ryan Giggs in a goalless draw. Four months later, he made his England debut — despite being born in North Wales — and shortly after that he lifted the F.A Cup in his first season at Anfield. Rags to riches tales of football folklore don't come much bigger than this.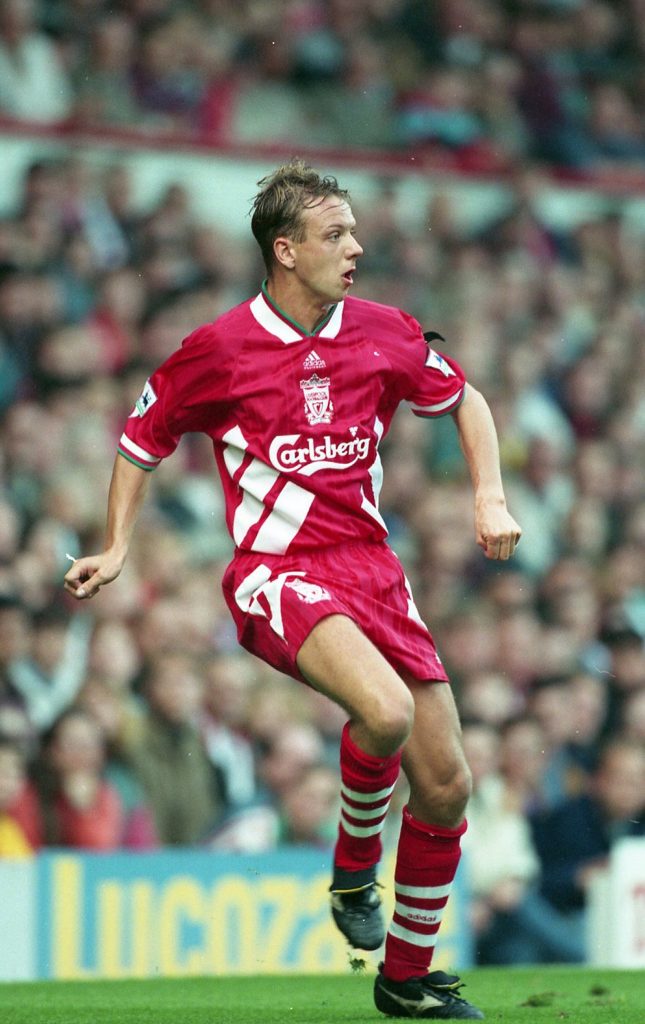 Following the hugely impressive start to his Liverpool and England career, Jones suffered a major blow as he missed Euro 92 with England due to shin splints. Despite the setback, he picked himself up and continued to be a permanent fixture in Liverpool's iconic team of the 90s — playing alongside the likes of Ian Rush, John Barnes, Robbie Fowler and Steve McManaman. He was highly regarded as a top class defender and went on to win another F.A Cup with Liverpool but suffered various injuries thereafter that saw him retire in 1999 at the age of just 27.
In this exclusive interview for La Vida Liverpool, Rob Jones talks about the key moments in his career and what he's been doing since retirement.
LVL: What was it like moving from Crewe to Liverpool then marking Ryan Giggs in such a big game?
Rob: It was amazing to play for my childhood dream team. I never thought I'd be given the opportunity to mark one of the best wingers of that time. It was a great feeling to make my family proud.
LVL: Who would you say is the best player you've ever played against?
Rob: Ryan Giggs because he was always a challenge with a dangerous combination of pace and skill.
LVL: Other than that remarkable debut against Manchester United, what is your most memorable game for Liverpool?
Rob: For Liverpool I would have to say the F.A Cup Final against Sunderland — as it was a dream come true to play and win my first trophy — or it would have to be the epic 4-3 game against Kevin Keegan's Newcastle.
LVL: Who would you say is the best played you've ever played alongside?
Rob: This is always a difficult question for me as I have played with so many greats, but if I had to narrow it down it would have to be between Steve McManaman, John Barnes and Ian Rush….but it's always a hard one to answer!
LVL: You achieved some great things at Liverpool but injury held you back. How did you cope with early retirement and do you still wonder what you would have achieved if it wasn't for injuries?
Rob: I absolutely loved my time at Liverpool and understand that type of question. Despite my injuries I still went on to play over 240 games for the Reds and that is any Liverpool supporter's dream come true.
LVL: What have you been doing since you retired?
Rob: Retirement was hard at 27. I had no idea what to do next when all I wanted was to be a footballer. My wife was a teacher at the time and we had 3 young children so together we decided we would have a go at opening a nursery school. The rest is history.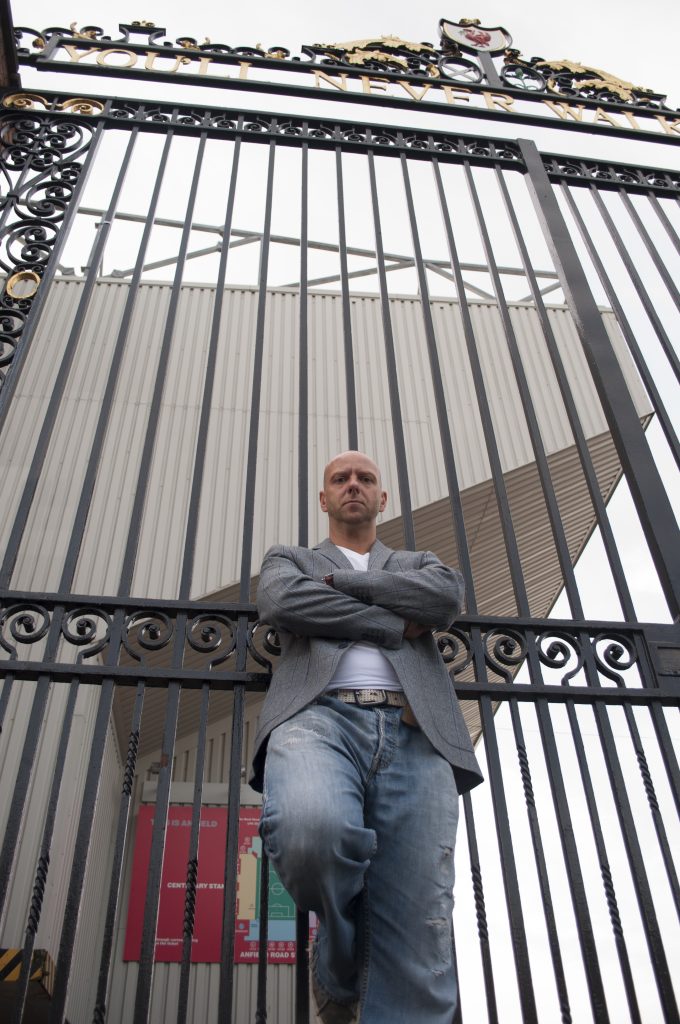 LVL: Tell us more about your childcare business….
Rob: We toasted out first nursery in the Millenium which led to our nursery group called Evolution Childcare. What started as a single nursery has now grown. We now have 14 nurseries in the UK and have opened 8 in the Middle East, including Etihad's first Workplace Nursery.
LVL: Do your kids play football?
Rob: No, they all have different interests, although they are keen Liverpool supporters.
LVL: Do you ever play football these days?
Rob: These days I kick a ball around with my 3-year-old granddaughter and get her to sleep by telling her stories about my debut haha!
For more on Rob Jones' Evolution Childcare CLICK HERE
Check out Rob Jones' autobiography, 'Robbed: My Liverpool Life: The Rob Jones Story'
Images courtesy of Rob Jones and Liverpool FC