Being a mother of four is no simple task — but try being a mother of four, a cleaner, an Operations Director of a fashion event brand, a burlesque dancer, a fire dancer, a snake charmer and a competitive bodybuilder! Welcome to the world of Lindsey Witkowska. Most days, Lindsey hits the gym at 5am — returning before her husband and children are awake — and spends the rest of her day juggling family life, a part-time cleaning job and her role as Operations Director of Alternative Fashion Festival. In addition to this, she travels around the country to put on around 8 burlesque performances per month and competes in top bodybuilding tournaments. Talk about multi-tasking!
Lindsey's story is quite remarkable. She was raised in Liverpool as a Jehovah's Witness, married young, had kids and worked at a bank, but it didn't take long for her creative nature to break free. She began dancing at a 'Jazzasize' class and from there progressed to performing in amateur shows as well as doing some amateur modelling. As her expressive qualities flourished, so did her eye for fashion and she set up her own vintage clothing brand, 'Lindy's Vintage Boutique' — opening a successful shop on Liverpool's Hannover Street.
Lindsey's fashion brand was proving lucrative, but something happened that would change her direction and life forever. She was introduced to Jane Bellis, who had set up the Alternative Fashion Festival — an event brand promoting inclusion, being different, anti-bullying and freedom of expression. She attended the first event as one of the guest designers but in the second event she attended as both a designer and a model. She hit it off with Jane and fell in love with the powerful messages of positivity of the Alternative Fashion Festival — and she was soon on board as Operations Director.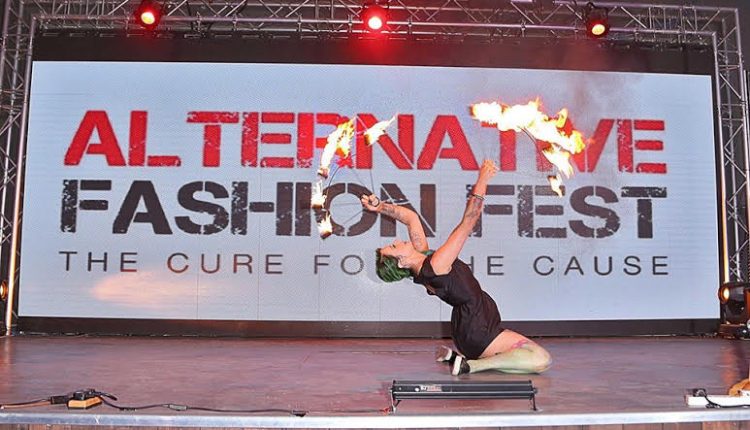 Lindsey became more and more involved in the operation, that was becoming a big hit nationally, and whilst at an event in London, she was asked to fill in when a burlesque dancer dropped out. She took to it like a duck to water and so began her life as alter ego performer, 'Arielle Firecracker'. Today, she travels the country performing at burlesque nights, private functions, corporate events, jazz nights, cabaret nights and club nights. She's on the books of major promoter, Neil Kendall, and is a well sought after performer.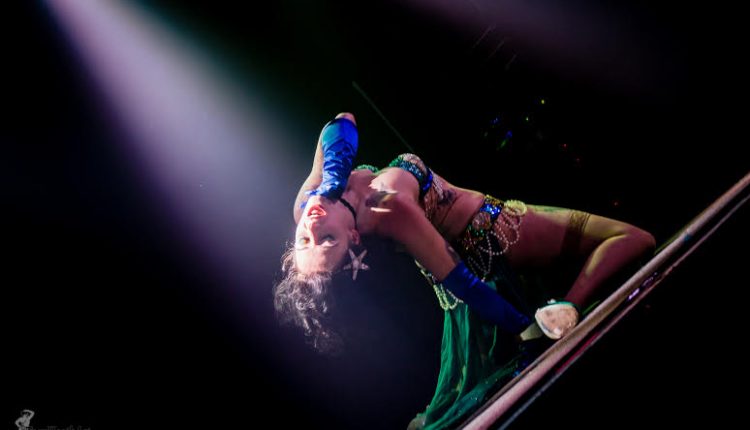 Her burlesque acts have become more adventurous as her career has developed. She was trained in fire breathing and fire dancing, so these days integrates that into some of her acts. She has always been a reptile lover and met her new husband at a reptile convention, so it was only a matter of time before their snakes were introduced to her performances. She now has a repertoire of impressive snake dances including Medusa, Jungle Book and Tribal acts.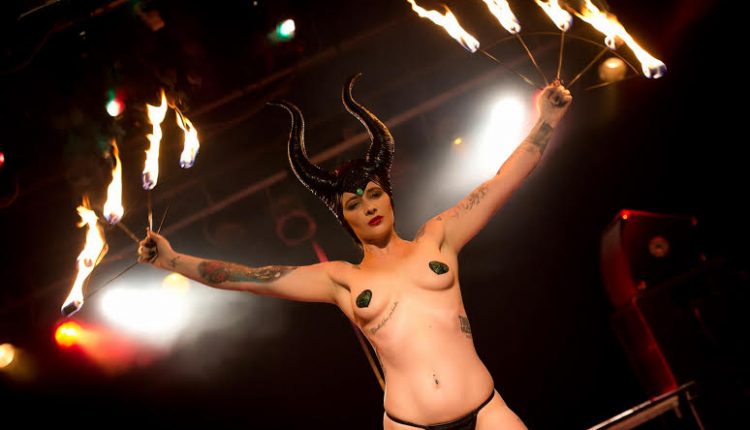 So, where does the bodybuilding fit in? Whilst in labour with her fourth child, Luna, she was scrolling on Facebook and came across a woman with an amazing physique and wanted to be like her following her pregnancy. She got in touch with that woman, Nikki, 6 weeks after giving birth and started to train as a bodybuilder. She now enters top UK Bodybuilding & Fitness Federation competitions and has recently finished in the Top 6 in a UK event. Not bad going for someone who mothers, cleans, organises events, dances and performs as well.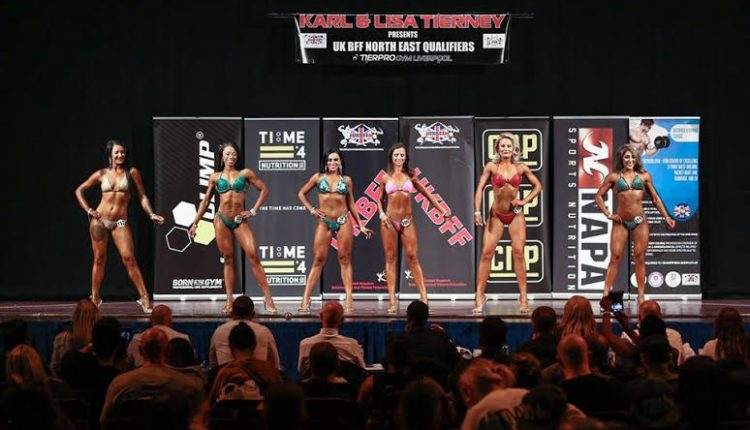 Some people are capable of superhuman levels of energy and strength, with an incomprehensible ability to multi-task and achieve many amazing things. Lindsey Witkowska, Liverpool's very own 'Superwoman', is one of those people.
For Arielle Firecracker on Facebook CLICK HERE
For the Alternative Fashion Festival on Facebook CLICK HERE
Images courtesy of Neil Kendall, Tony Heath, Andy Forster, Mark Lycett and Christopher Bailey